SIMPLE INGREDIENTS, BIG FLAVORS!
Looking for a delicious no-fuss recipe for dinner tonight? 
Here is my newest prawn recipe that I absolutely love! I love prawns because they cook up fast and are a wonderful source of protein.  You will always find some stored in my freezer!
Lots of warm delicious flavor in this recipe that will keep you coming back for more, so make sure you make enough!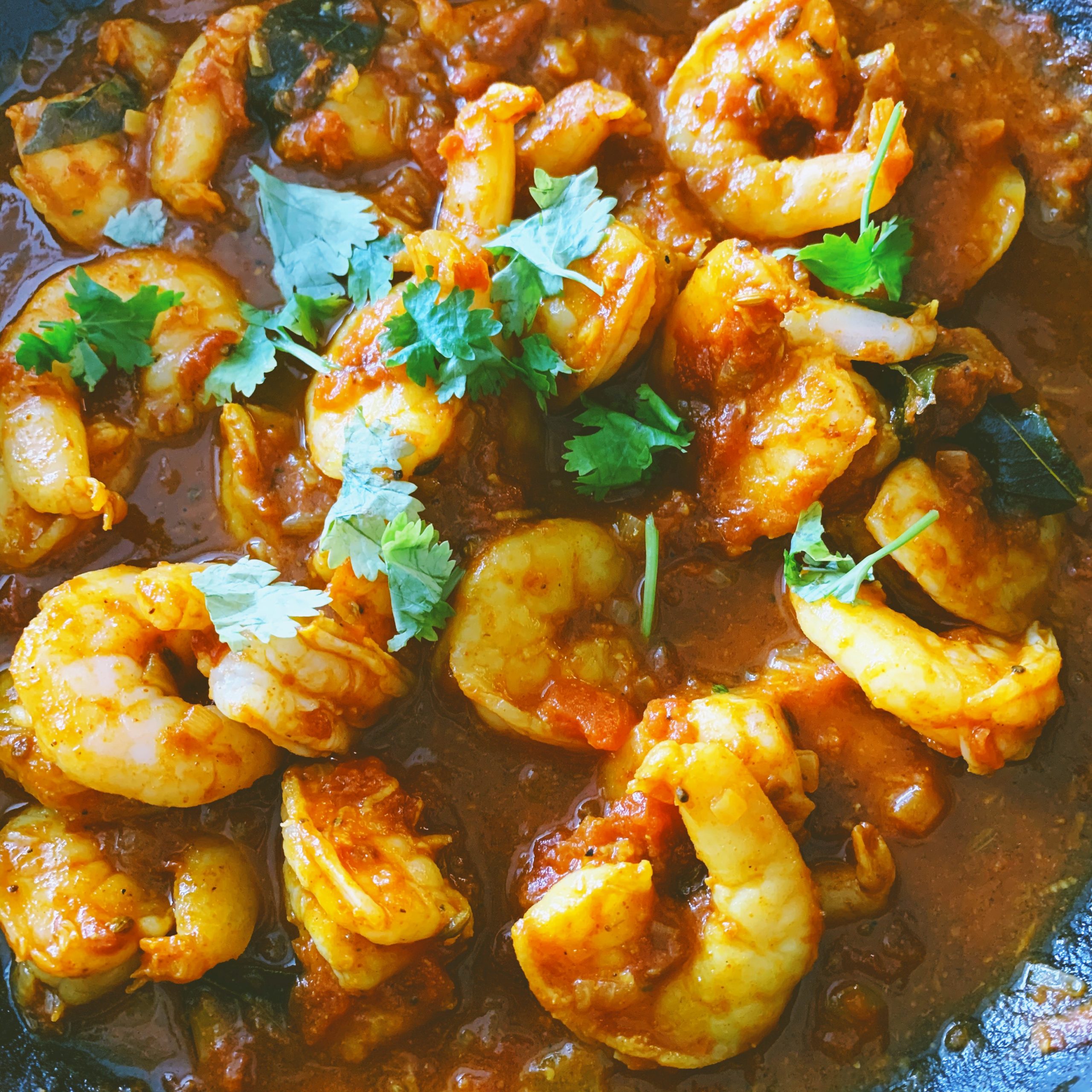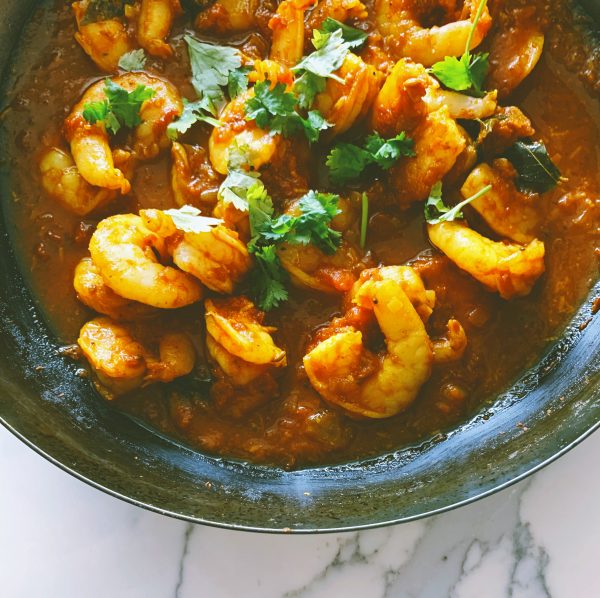 Prawn Masala
A delicious Whole30 Prawn Curry that will soon become a favorite!
Preparation time: 10 M
Cooking time: 20 M
Total time: 30 M
Ingredients:
2 tablespoon ghee or avocado oil
2 cardamom pods, slightly crushed
1 teaspoon fennel seeds
10-15 curry leaves
1 large onion, finely chopped
1 cup, canned diced or crushed tomatoes
1 inch piece ginger, grated
3 garlic cloves, finely chopped
1/2 tsp pepper
1 tsp chilli powder
1/2 teaspoon turmeric
1 tsp coriander powder
1 tsp salt
250 grams prawns, cleaned and de-veined
fresh coriander, chopped
Instructions:
Heat the ghee or oil in a pan and add in the fennel seeds, cardamom and curry leaves. Let it sizzle and become fragrant.
Add in the chopped onion and fry for 5-6 minutes until the onions are brown.
Add in the crushed tomatoes, ginger, garlic, spice powders and the salt. Sauté for 5-6 minutes on a medium flame.
Add in the cleaned and de-veined prawns to the mixture. and sauté for 4-5 minutes until the prawns are fully cooked. Turn your stove off and and garnish the prawn masala with the chopped fresh coriander.