A CREAMY VERSION OF THE CLASSIC
Made with Avocado, fresh coriander, and mint.  You have a creamy chutney that is wonderful in sandwiches, burgers, or used as a dip.
This chutney takes minutes to make and is big on flavor.  You can change up the ratio of herbs and spices, and make it less or more spicy, but this is the way I have always made it.
I love this served with my masala salmon burgers.
Enjoy.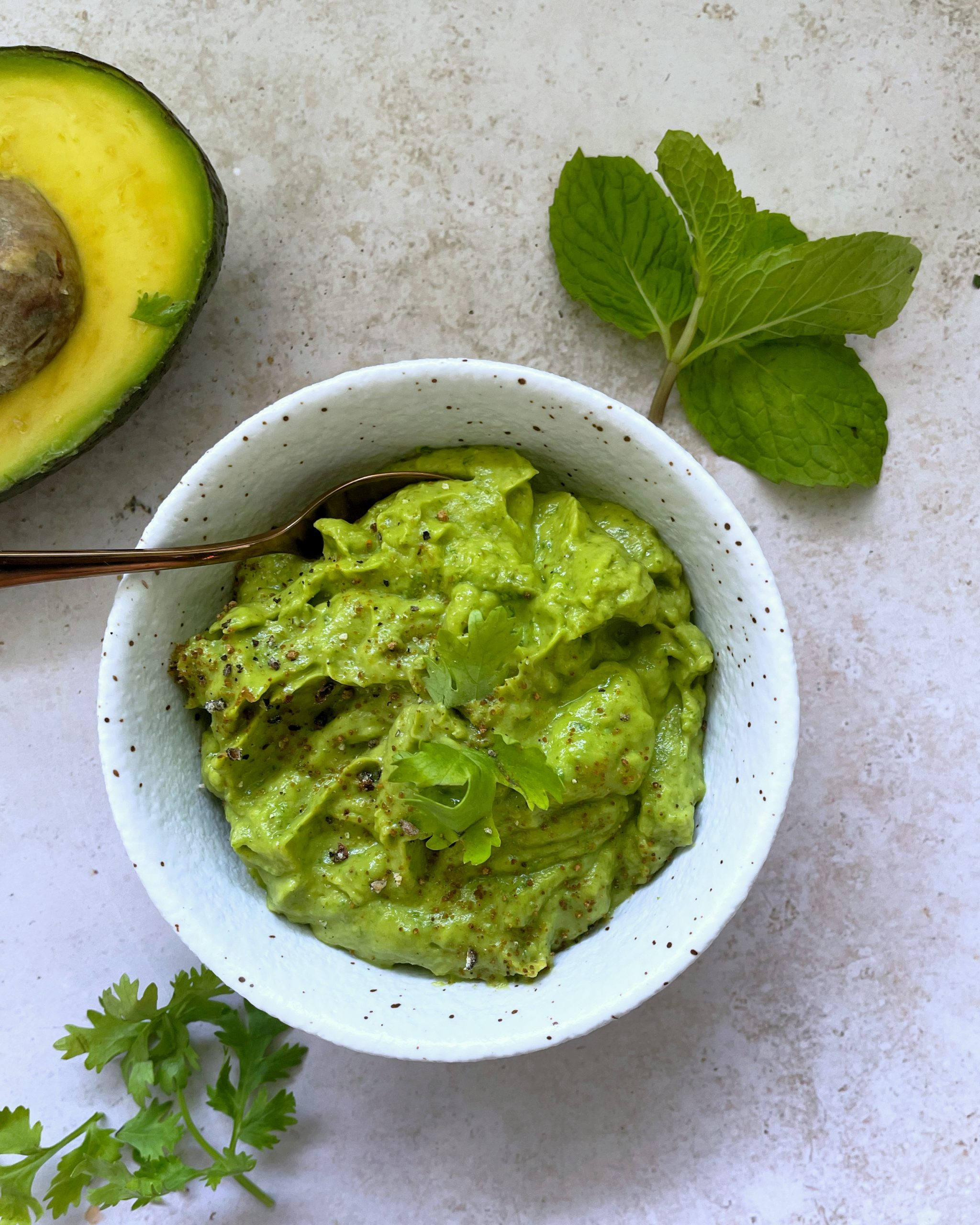 Yield/Servings: 1/4 cup
Author: Riyana Rupani
Print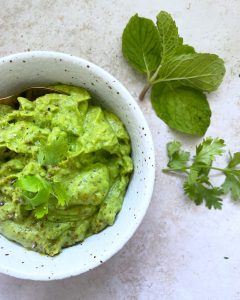 Avocado Chutney
A creamy version of the classic Indian coriander and mint chutney
PREPARATION TIME: 10 MIN
TOTAL TIME: 10 MIN
INGREDIENTS
a large handful of fresh coriander, leaves, and stems, roughly chopped
a few sprigs of fresh mint, roughly chopped
2 spring onions, roughly chopped
1 green chili, roughly chopped (optional)
1 ripe avocado
1/2 tsp cumin powder
1/2 tsp salt
1.5 tbsp lemon juice
water if needed to thin to desired consistency. 
INSTRUCTIONS
in a small food processor, blend the coriander, mint, scallions, and green chili to break them down.
Add the rest of your ingredients and blend till smooth.
Check the consistency and flavor.  add a bit of water if needed and adjust your seasoning.