THIS SALMON BURGER WILL BE YOUR NEW FAVORITE WAY TO EAT SALMON!
My kids inspired this recipe.  
My kids like most, love their burgers.  Salmon though?  Not so much!  I try to get salmon in their diet at least once a week.  It's full of beneficial fats for growing brains and of course a wonderful source of protein.
These burgers are a meal the whole family can enjoy.  The spices I have used are Indian inspired but I'm dying to try other versions – dill, mustard, thai curry are just a few that I think would work beautifully.
The recipe makes 4 large patties but you can easily make smaller patties and serve them as appetizers or cutlets.  Feel free to make a big batch and freeze these as well!
Whether you are having these on a gluten-free bun or wrapped in lettuce, top it off with my avocado chutney and pair it with some masala sweet potato fries for the perfect meal!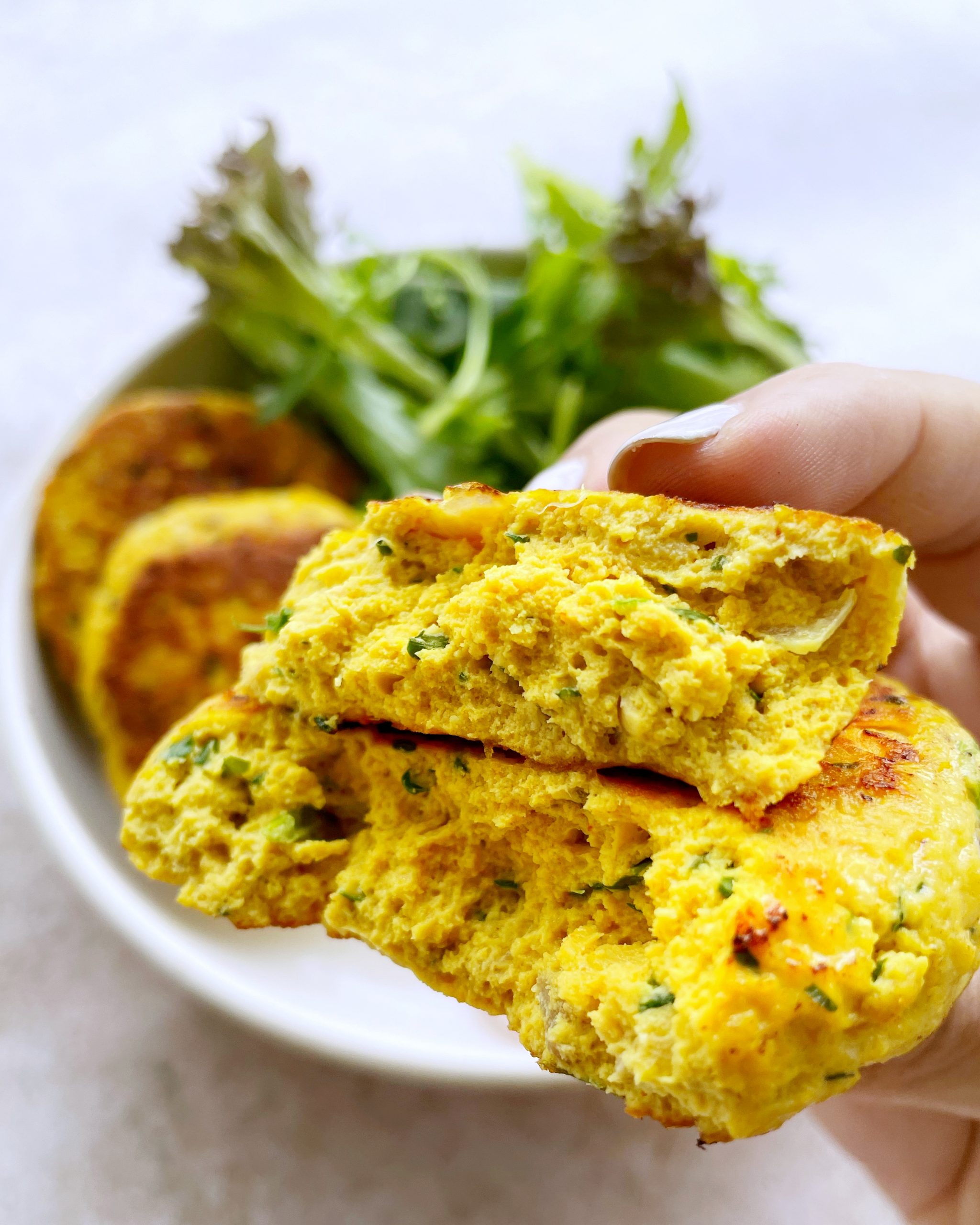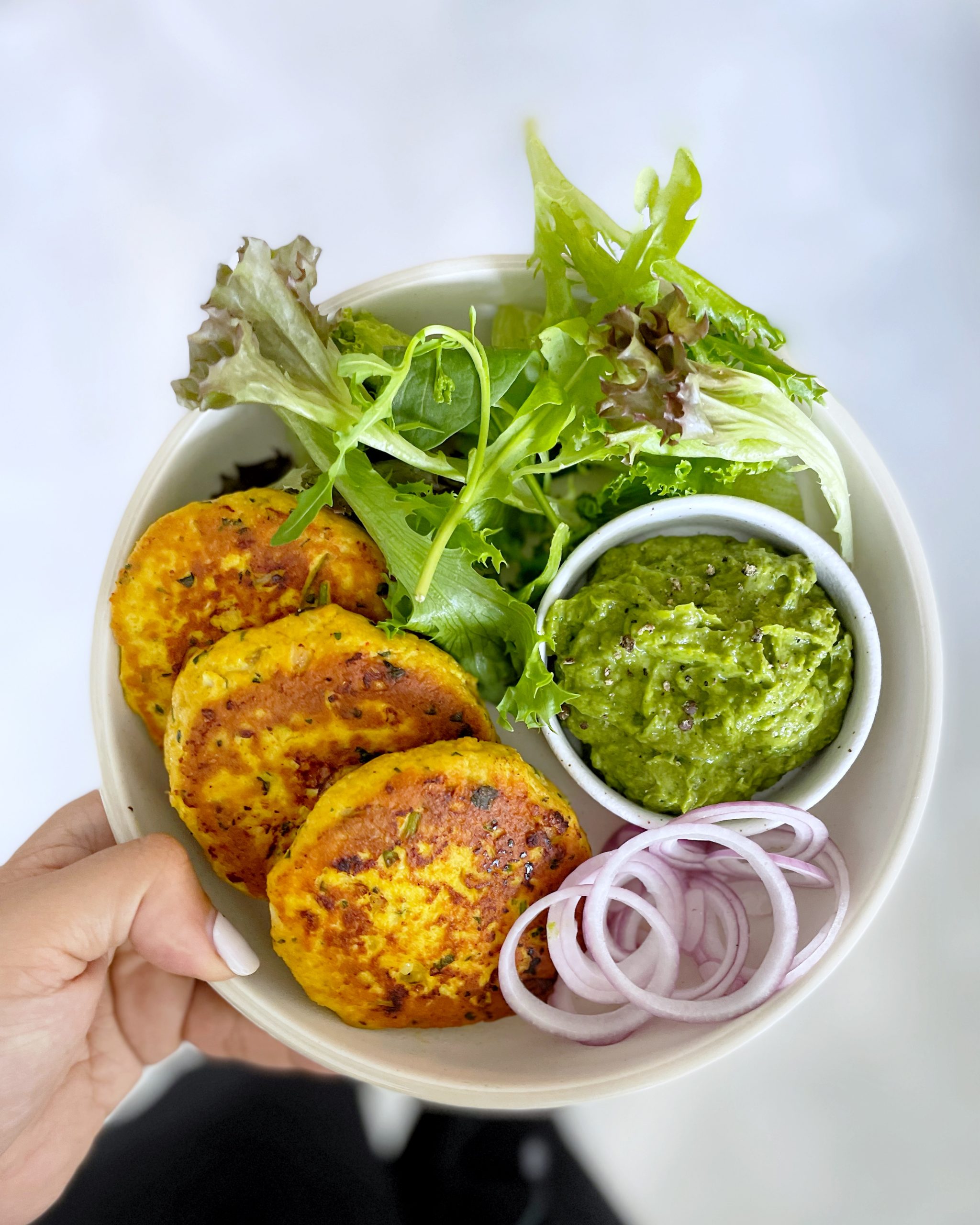 Yield/Servings: 4
Author: Riyana Rupani
Print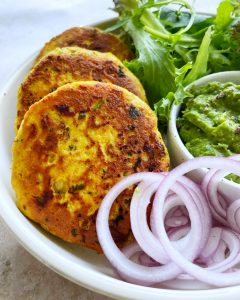 Masala Salmon Burger
Salmon Burger with an Indian kick
PREPARATION TIME: 10 MIN
COOKING TIME: 10 MIN
WAITING TIME: 1 HOUR
TOTAL TIME: 1 H & 20 M
INGREDIENTS
250-300 g salmon filet (about 2 filets), skin removed and cut into large chunks
1 small red onion chopped
a small handful of fresh cilantro (stems and leaves), chopped
2 tbsp fresh lemon juice
1 tsp turmeric
1/2 tsp red chili powder
1 tbsp coriander powder
2 tsp cumin powder
1 tsp garam masala
1/2 tsp garlic powder
1 tsp salt (or to taste)
1 egg
5 tbsp almond flour
INSTRUCTIONS
Add all ingredients to a food processor and blend till everything is well combined.  This happens pretty fast.  Took less than a minute for me.
make 4 patties and place them on a tray or plate.  Cover and put them in the fridge for at least 1 hour to set.
Heat a pan on medium heat and lightly oil.  Once hot, add your salmon patties.  Allow the patties to cook for 2 to 3 minutes on each side.
Serve with Avocado chutney and your favorite toppings.