BAKED FISH WITH ALL THE BRIGHTNESS AND FLAVOR OF LEMON AND FRESH CORIANDER.
This dish came together by chance.  
I was trying to use up what I had in my kitchen,  for a quick dinner and the results were delicious!
This fish has Mediterranean vibes with capers, lemon, garlic, and cherry tomato.  I used a little vegetable broth to create a sauce and you definitely want to serve this up with rice or cauliflower rice to soak up all the goodness! 
The combination of coriander with these flavors might sound a little odd, but trust me, it works!
Serve this up with a salad or a good side of any veg to complete the meal.
Here are some good options!
Enjoy this quick and delicious dinner this week!  And please leave a review if you make it!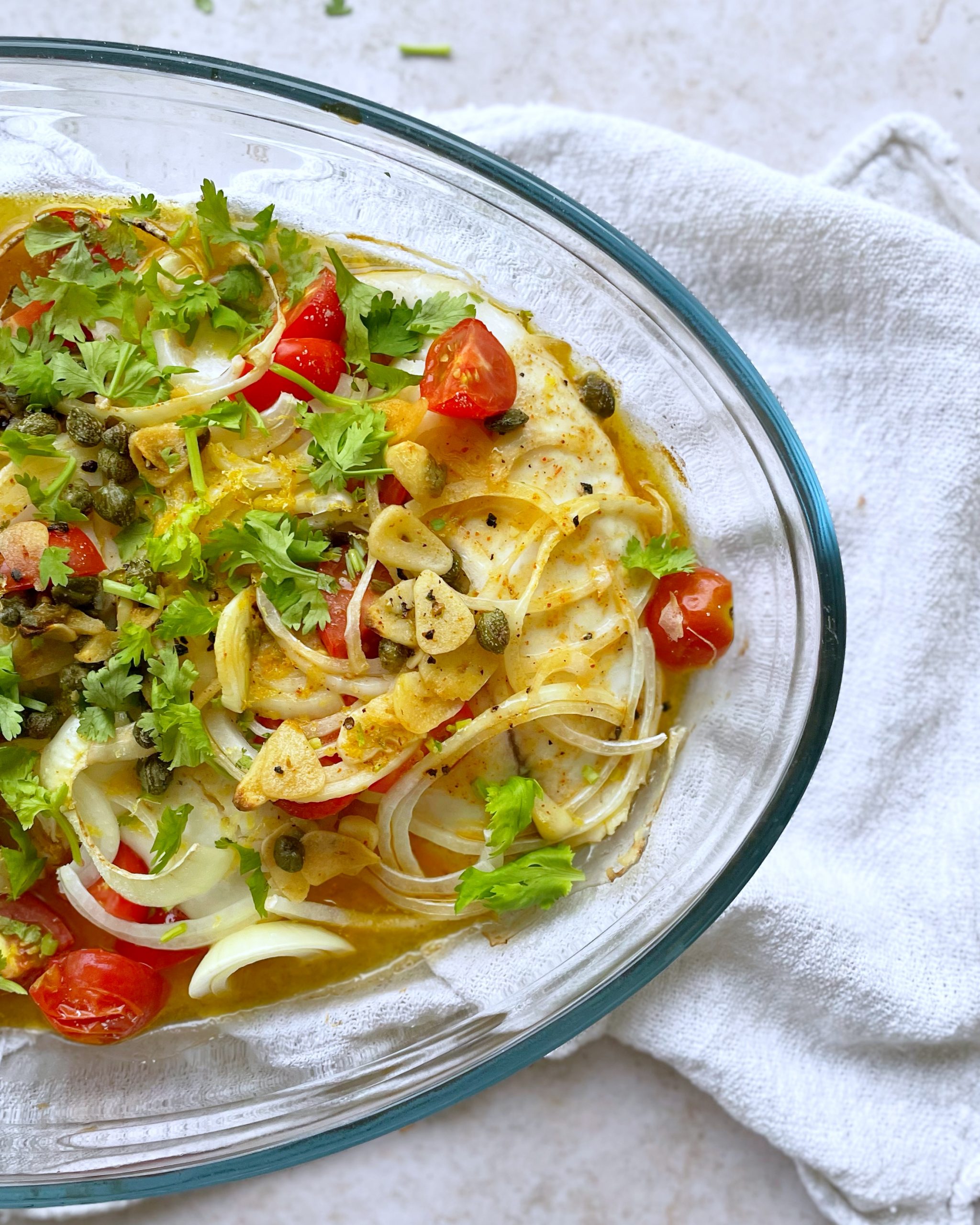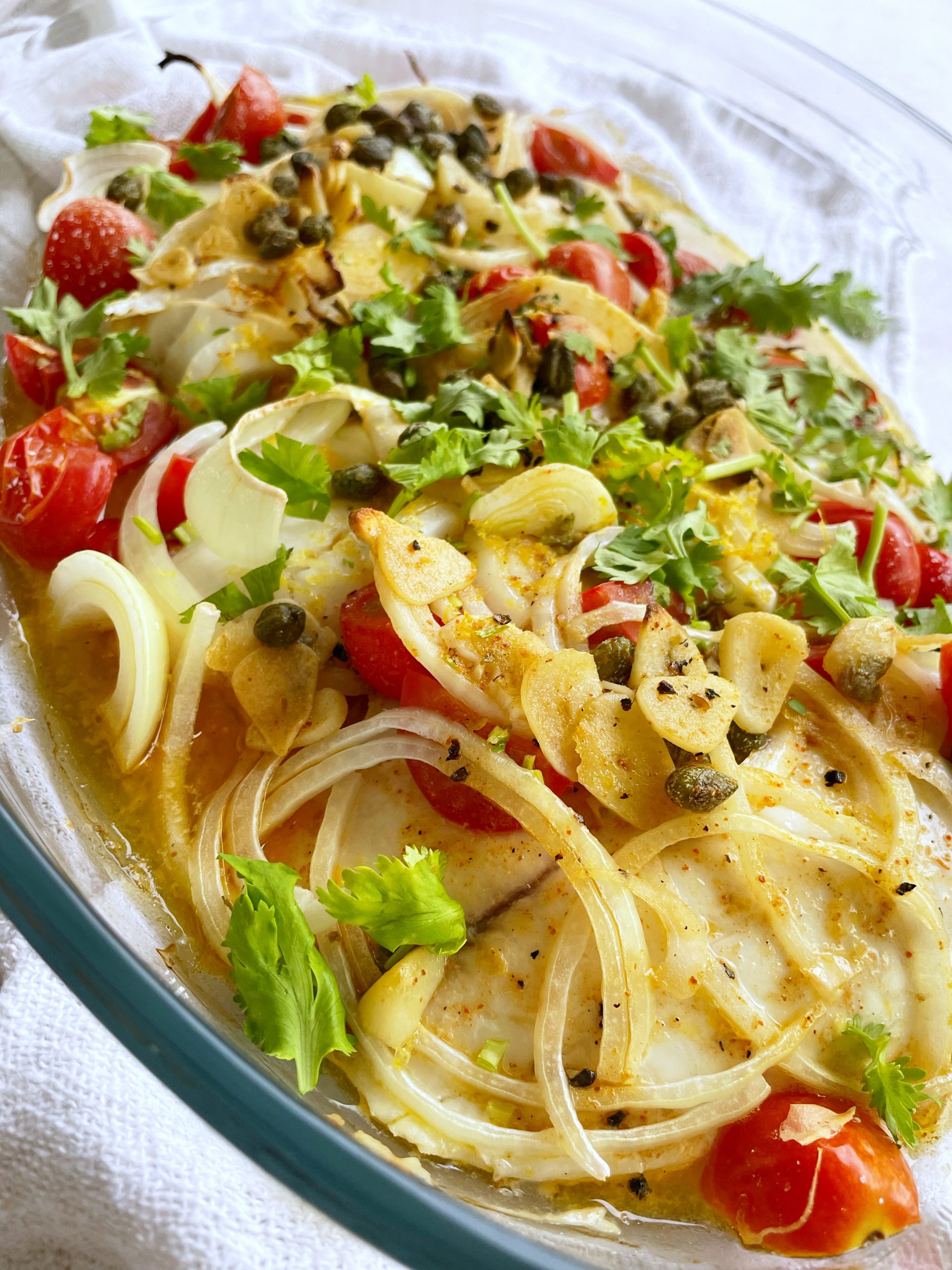 Yield/Servings: 4
Author: Riyana Rupani
Print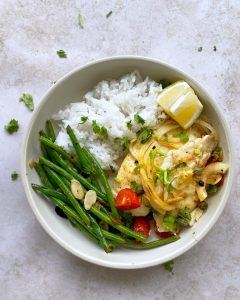 Baked Lemon and Coriander Fish
A delicious and fresh baked fish dish with minimal ingredients but big flavor.
PREPARATION TIME: 15 MIN
COOKING TIME: 20 MIN
TOTAL TIME: 35 MIN
INGREDIENTS
4 white fish fillets

hand full of cherry tomato, quartered

1/2 a large brown/white onion sliced

zest and juice of 1/2 a lemon (about 2 tbsp)

2 to 3 cloves of garlic, sliced

small bunch of fresh cilantro, chopped, stems and leaves separated.

 

2 tbsp butter or ghee

2 tbsp olive oil

1/4 cup vegetable or chicken stock

2 tsp coriander powder

1 tsp paprika

2 tbsp capers

salt & pepper to taste

1/2 tsp chili flakes (optional)
INSTRUCTIONS
Preheat your oven to 190C/400F

lay your fish in a baking dish and season with salt

add to the dish the quartered cherry tomato, sliced onion, lemon zest, and cilantro stems.

Make the sauce - In a saucepan melt your ghee or butter and add to that the olive oil.

 

Drop in your garlic and let cook for 30 seconds.

 

Next add your coriander powder, paprika, lemon juice, stock, capers, salt & pepper, and chili flakes (if using).

 

Let the sauce cook for 1 to 2 minutes.

 

Pour the sauce over the fish and bake for 20 minutes

garnish with the cilantro leaves and serve.