A SIMPLE PREPARATION WITH BIG FLAVOR
A simple side of veggies is a must with my meals!
These lemony green beans make me all kinda happy.
These lovely greens are based on Miznon's "bag of beans" that I absolutely love!
I often find the simplest preparation can be the most pleasing to the pallet and this is proof of it.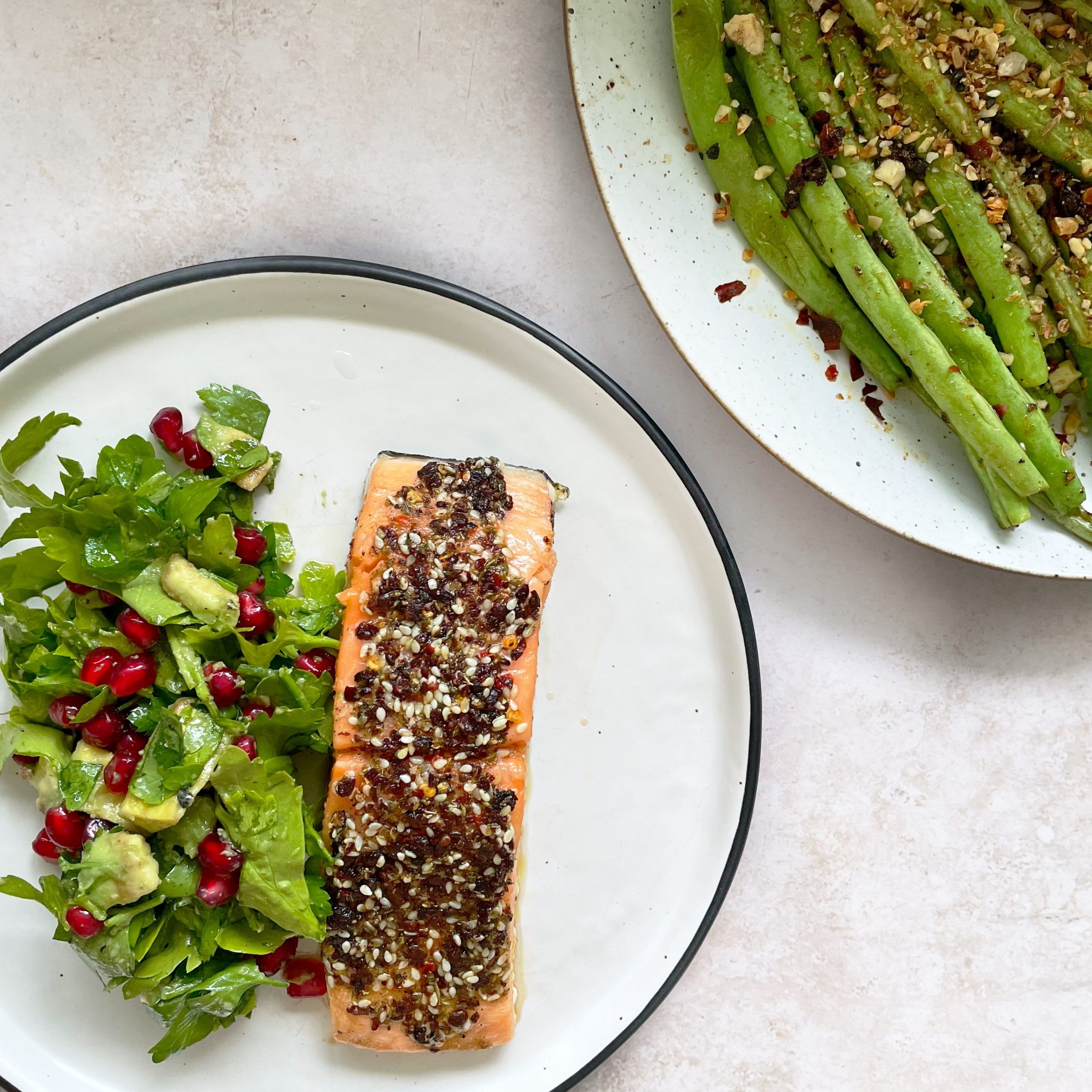 Perfect paired with a simple za'atar crusted salmon
Yield/Servings: 4
Author: Riyana Rupani
Print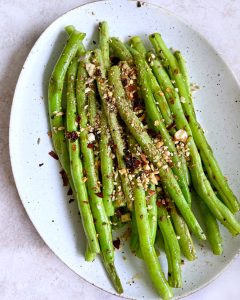 Lemon & Garlic Green Beans
Based off of the famous "beans in a bag" from Miznon
PREPARATION TIME: 10 MIN
COOKING TIME: 8 MIN
WAITING TIME: 10 MIN
TOTAL TIME: 28 MIN
INGREDIENTS
500g green bean (optional to trim)
juice and zest of half a lemon
1 small clove of garlic, finely grated
1 tbsp of good olive oil
a good sprinkle of sea salt
2 tbsp dukkah (optional)
 pinch of chili flakes (optional)
INSTRUCTIONS
Add salt and bring a pot of water (large enough to hold your beans) to a boil
Add beans and blanch for about 6 to 8 minutes. They should be crisp but soft enough to bite and should keep their color.
Transfer your beans to an ice bath to stop the cooking process. When completely cold, drain with a strainer.
Put beans in a bowl big enough to mix. Add minced garlic, lemon juice, lemon zest, and olive oil, mix well, season to taste with sea salt
Plate your beans and top with dukkah and chili flakes if using.
DEVOUR!