AN EGYPTIAN NUT, SEED & SPICE BLEND THAT NEEDS SOME ATTENTION.
Dukkah is one of my favorite spice blends to have on hand.
It can transform dips, appetizers, salads, and mains.
First off, what is Dukka?
Honestly, the options are endless with this delicious blend.  
If you like dukkah, you are sure to love za'atar as well, so be sure to check out that recipe.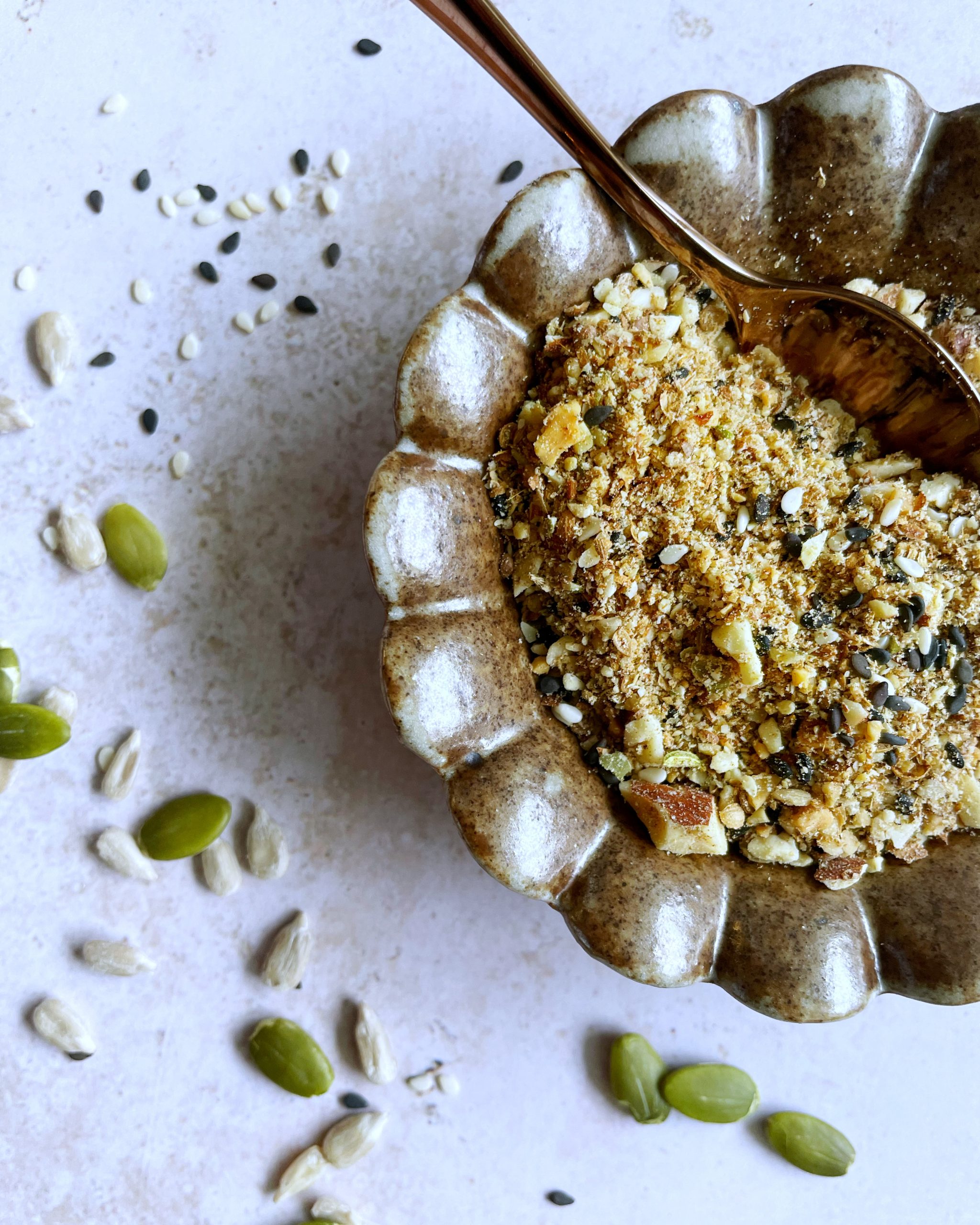 Yield/Servings: ~1 1/4 cup
Author: Riyana Rupani
Print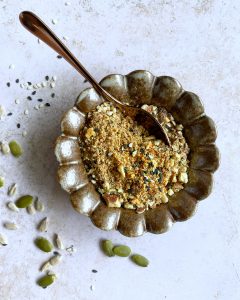 Dukkah
An Egyptian spice blend with toasted nuts and seeds.
PREPARATION TIME: 10 MIN
COOKING TIME: 10 MIN
TOTAL TIME: 20 MIN
INGREDIENTS
2 tbsp coriander seeds
1 tbsp cumin seeds
tbsp unsweetened shredded coconut (optional)
1/4 cup raw cashews, roughly chopped
1/4 cup hazelnuts, or raw walnuts, roughly chopped
2 tbsp sesame seeds
1/2 tsp salt (or to taste)
INSTRUCTIONS
In a skillet, toast the coriander seeds & cumin seeds over medium heat until fragrant (about 2 min).   Once done, transfer to a food processor and pulse until ground.
Toast the coconut in the skillet till golden.
Next toast your chopped nuts for 3 - 4 minutes
Add the coconut along with the chopped toasted nuts and pulse until coarsely ground.
Transfer the dukkah to a bowl.
Back to the skillet - toast the sesame for about 3- 4 min. Stir the sesame seeds into the dukkah, and season with salt and pepper.