THIS ONE FEELS FANCY WITHOUT BEING PRETENTIOUS!
This beautiful salmon ceviche is fresh, light, and simple to put together!
This one looks fancy, but I promise you, it is one of the easiest appetizers you can make, but will definitely impress anyone you serve it to.
I love making this as an appetizer when I am doing Mexican food but it's also perfect to kick-off a BBQ or any summer soiree!  They serve up perfectly with mini tortillas or my favorite Siete grain-free tortilla chips!
If you are doing a Mexican night, here are some of my favorites recipes that will go along perfectly
ENJOY!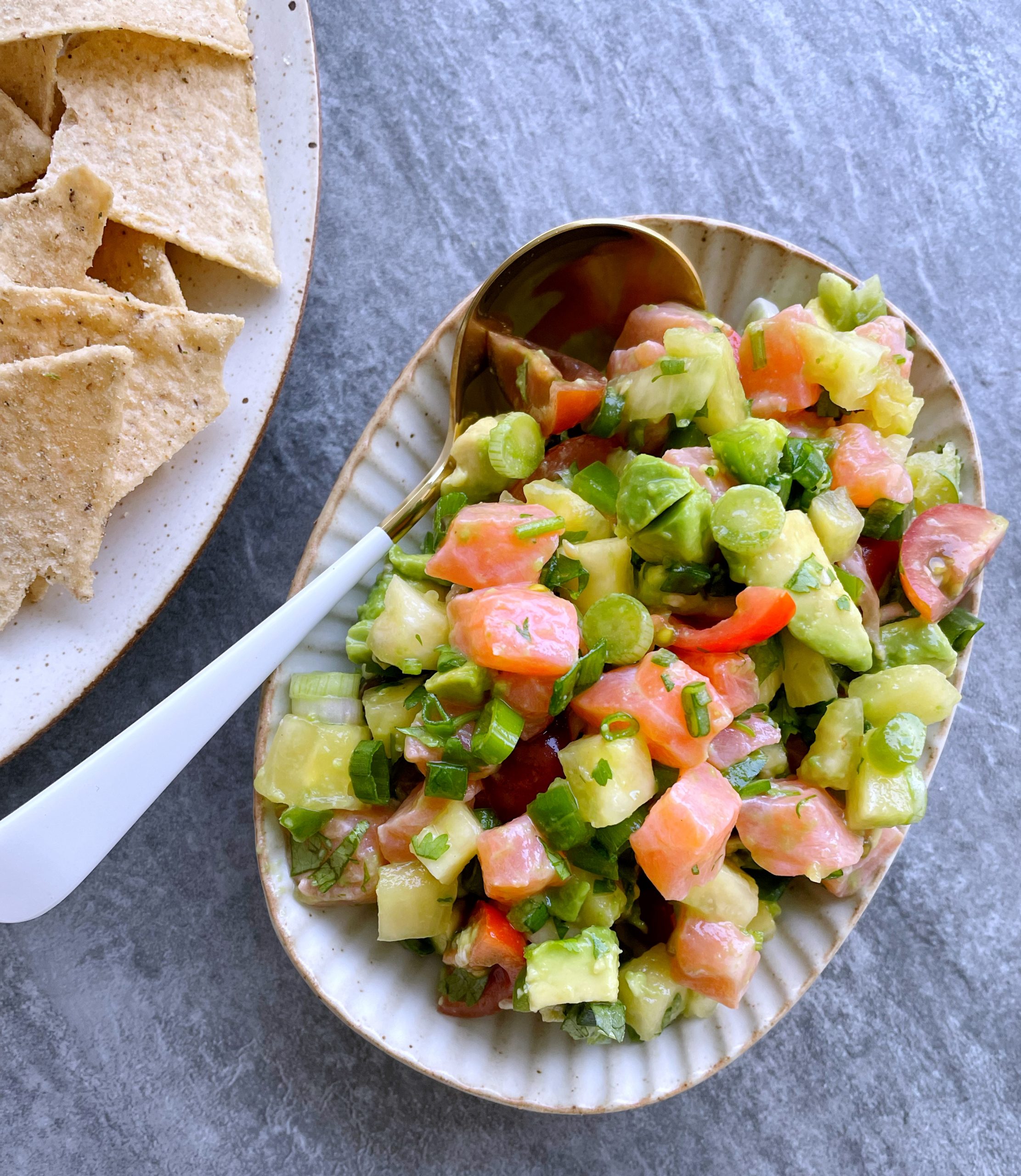 Yield/Servings: 4
Author: Riyana Rupani
Print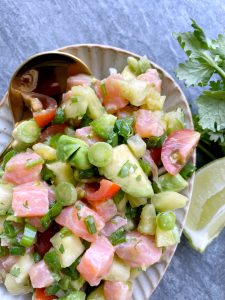 Mango Salmon Ceviche
A delicious refreshing and simple ceviche to kick off any Mexican meal.
PREPARATION TIME: 10 MIN
TOTAL TIME: 10 MIN
INGREDIENTS
200g sushi-grade salmon, cut into 1/2" cubes
1 ripe mango, peeled, pitted, and diced
1 avocado diced
8 to 10 cherry tomatoes, quartered
2 scallions, chopped
1 jalapeño chile, minced (less or more to taste)
3 tbsp fresh cilantro leaves, chopped
1.5 -2 tablespoons fresh lime juice (taste and adjust)
salt to taste
INSTRUCTIONS
combine all ingredients and serve alongside fresh tortilla or chips of choice. - Try not to make this too much ahead of time as it will get watery.  The closer to serving you can wait, the better.