A WONDERFUL WAY TO SPICE UP SALMON
If you are looking for a way to kick up the flavor of your salmon, try this tandoori version.
This tandoori salmon is perfect for a weeknight meal.  It takes literally minutes to put together and cooks up super fast in the oven or air fryer.  
Here are some of my fav things to pair it with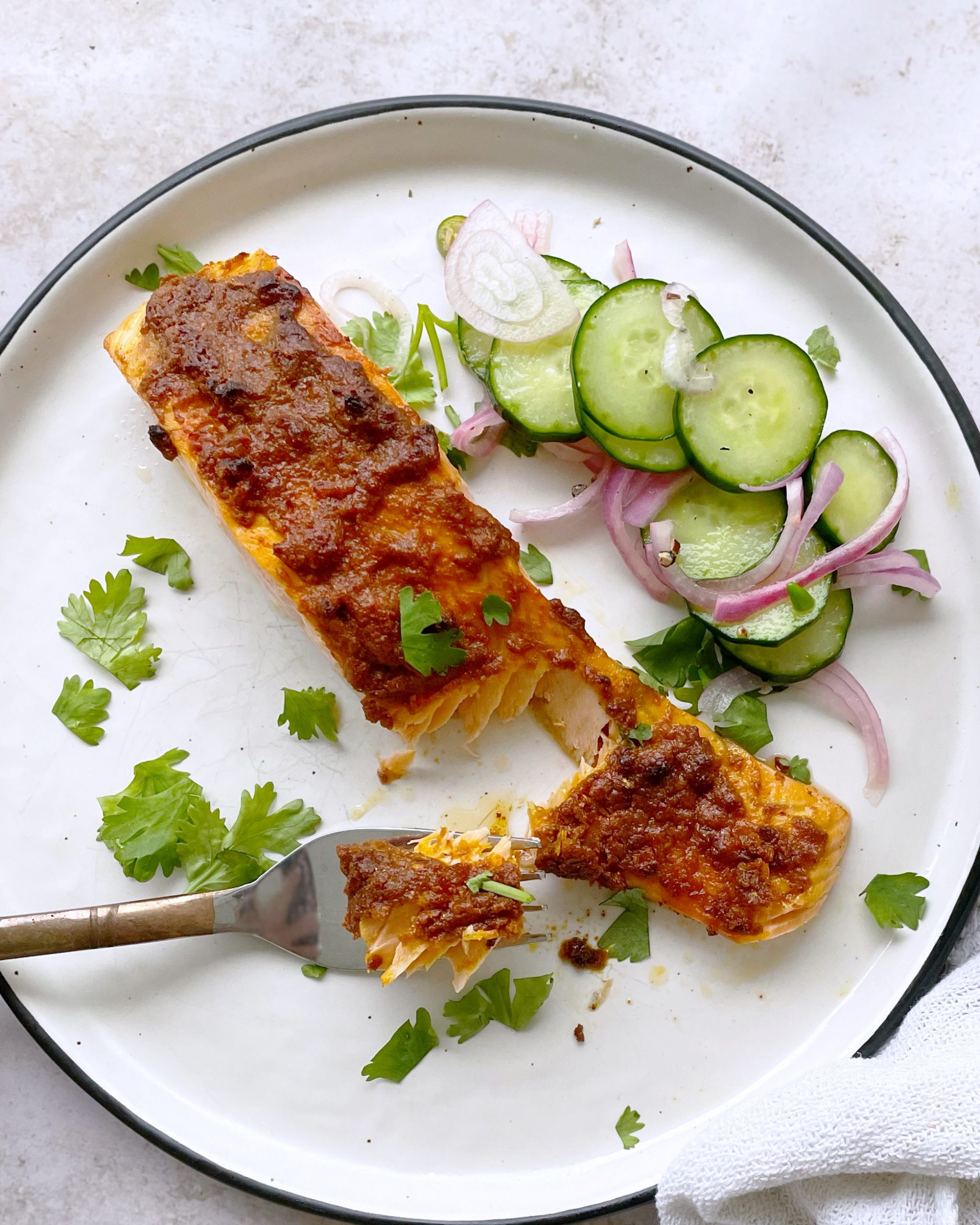 Yield/Servings: 4
Author: Riyana Rupani
Print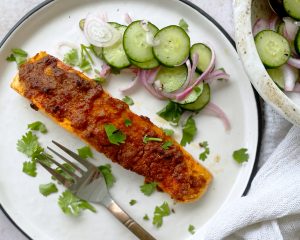 Tandoori Salmon
A quick and flavorful tandoori meal
PREPARATION TIME: 10 MIN
COOKING TIME: 15 MIN
WAITING TIME: 20 MIN
TOTAL TIME: 45 MIN
INGREDIENTS
4 pieces of salmon, 150g each

1 tbsp olive oil or avocado oil

2 tbsp lemon juice

1 tbsp coriander powder

1/2 tbsp cumin powder

2 tsp sweet paprika

2 tsp garam masala

1 tsp smashed or ground fennel

1/2 tsp turmeric

1/2 tsp cayenne (optional)

salt

2 garlic cloves, finely grated

1-inch piece of ginger finely grated
INSTRUCTIONS
Preheat your oven (if making this right away) to 190C / 375F

Mix all your marinade ingredients together to form a paste

slather over the salmon fillets and allow to rest on the countertop for 20 minutes or in the fridge for up to 12 hours.

Bake for 10 to 12 minutes or until done to your liking.

This also comes out great in the air-fryer.

 

Preheat to 190C/37fF and cook for 7 to 9 minutes.