CRISPY SPICED OKRA IS THE PERFECT SIDE TO ANY INDIAN INSPIRED MEAL.
crunchy, spiced perfection!
Fried bhendi or okra is a typical side dish in Indian cuisine and I love the crunchy, masala-covered okra as a snack or along with these classics.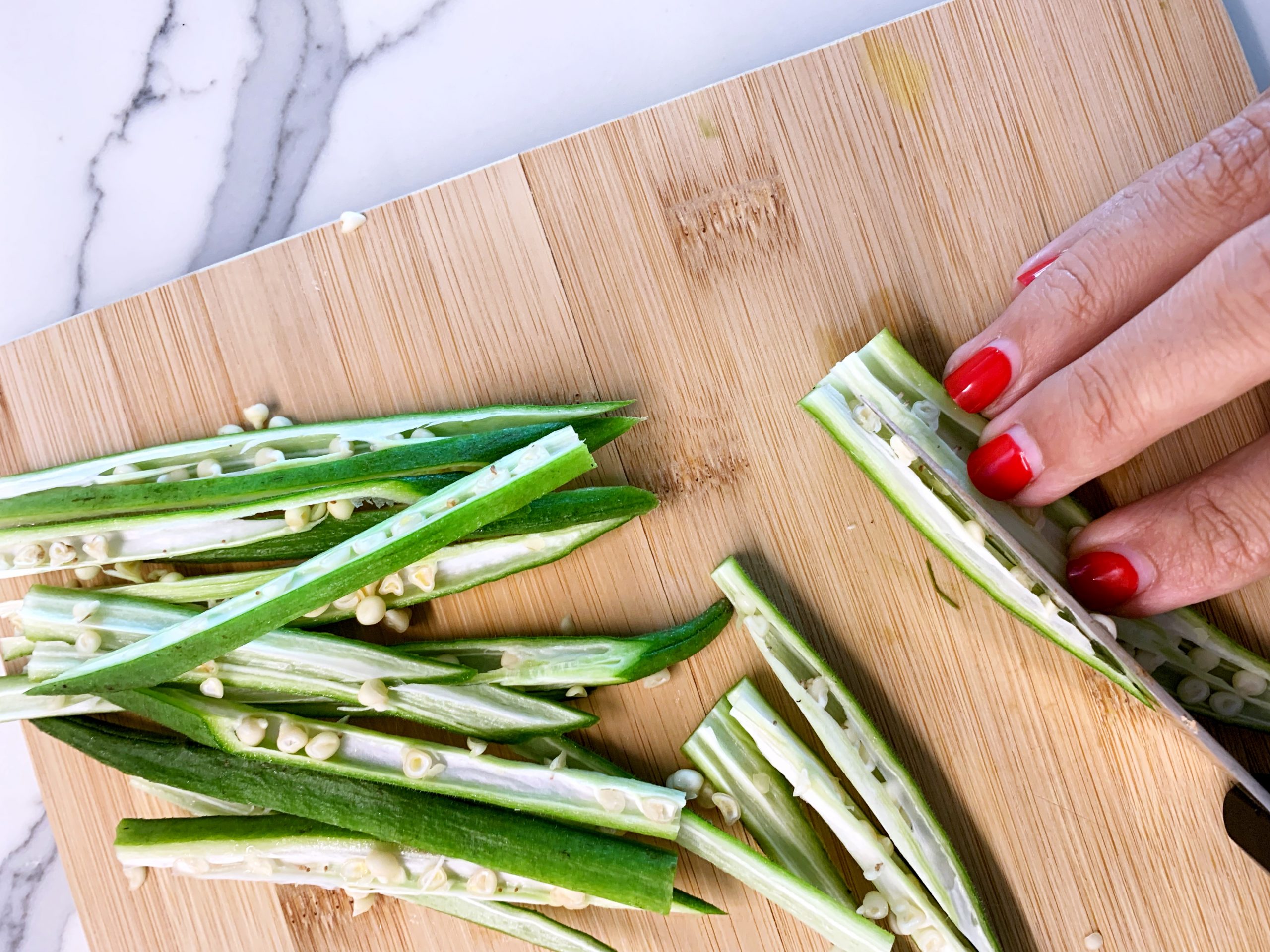 Yield/Servings: 4
Author: Riyana Rupani
Print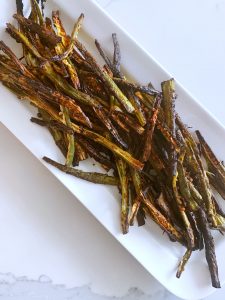 Baked Spiced Okra (Bhindi)
Crispy seasoned okra, perfect side dish to any Indian inspired meal.
PREPARATION TIME: 10 MIN
COOKING TIME: 25 MIN
TOTAL TIME: 35 MIN
INGREDIENTS
500 g / 1.1 lbs okra cut in half or quarters lengthwise
3 tbsp olive oil
4 tsp garam marsala
2 tsp paprika
1½ tsp salt
2 tsp coriander powder
½ tsp garlic powder
INSTRUCTIONS
Preheat the oven to 190 C/350 F.
Add the halved okra to a bowl along with the oil and seasoning. Toss with your hands to ensure all the okra is well coated.
Place a wire rack onto a baking sheet. Lay the okra out evenly on the wire rack making sure they don't overlap. Bake for approximately 25 minutes, flipping halfway through to ensure they are evenly crisp. (baking time may vary)