SIMPLE INGREDIENTS, BIG FLAVORS!
Looking for a delicious no-fuss recipe for dinner tonight? 
Here is a delicious fish curry recipe that I absolutely love!  Lots of warm delicious flavors in this recipe using spices like fennel and cardamom.  Simple to put together but tastes deliciously complicated!
I love this served up alongside a small portion of white rice or scooped up with my paleo paratha if going grain-free.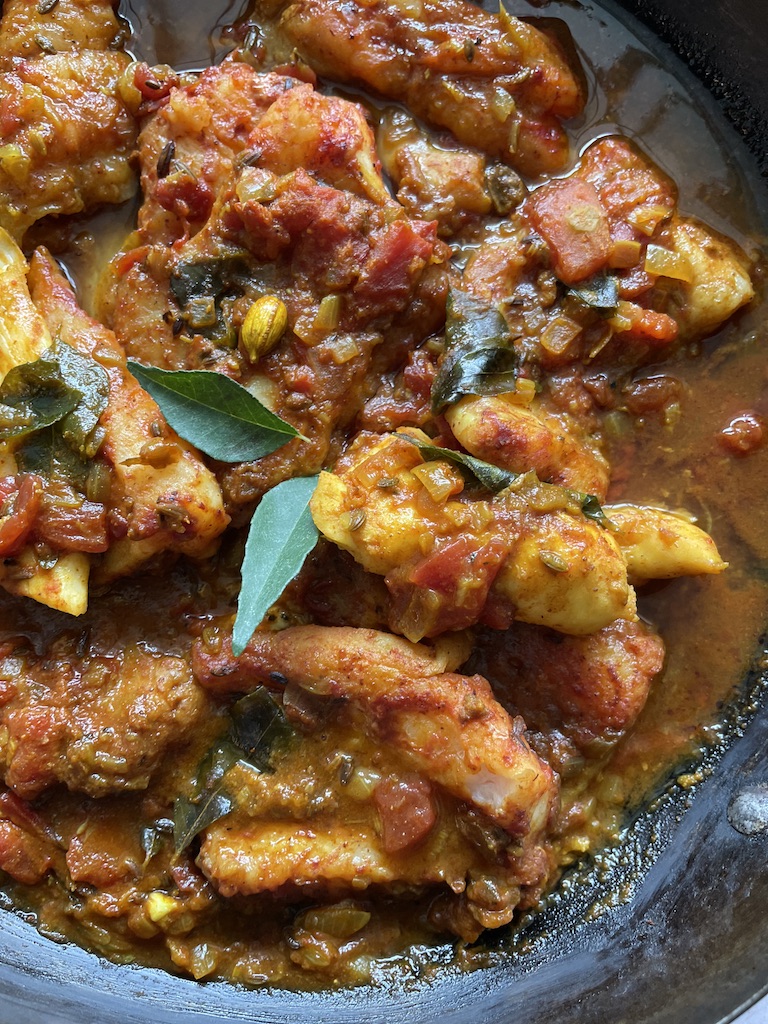 Yield/Servings: 2
Author: Riyana Rupani
Print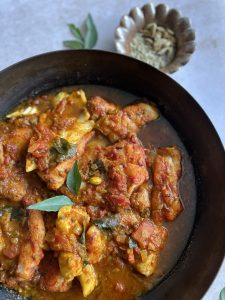 Fish Masala
A traditional Indian fish curry, bursting with flavor
PREPARATION TIME: 10 MIN
COOKING TIME: 30 MIN
TOTAL TIME: 40 MIN
INGREDIENTS
2 tablespoon ghee or avocado oil
2 cardamom pods, slightly crushed
1 teaspoon fennel seeds
10-15 curry leaves
1 large onion, finely chopped
1 cup, canned diced or crushed tomatoes
1-inch piece ginger, grated
3 garlic cloves, finely chopped
1/2 tsp black pepper
1 tsp Kashmiri chili powder (or paprika)
1/2 teaspoon turmeric
1 tsp coriander powder
1 tsp salt
300 grams white fish fillet.  (I used barramundi)
fresh cilantro, chopped
INSTRUCTIONS
Heat the ghee or oil in a pan and add in the fennel seeds, cardamom, and curry leaves. Let it sizzle and become fragrant. Be careful, they can pop!
Add in the chopped onion and fry for 5-6 minutes until the onions are golden brown.
Next, add in the crushed tomatoes, ginger, garlic, spice powders, and salt & pepper. Sauté for 5-6 minutes on a medium flame until the tomatoes have softened and everything is well combined.
Add in the fish filets and give everything a good mix and cover and let cook for 10-15 minutes until the fish is cooked  and tender. Turn your stove off and garnish with the chopped fresh cilantro.