THIS ONE HAS ME VERY EXCITED!
For many of my clients giving up grains for at least some time is apart of reality.  I work hard to help fill the gap for foods they crave, and this one is a winner on so many levels!
I promise you, you won't miss you chapati or paratha after trying this!
Other ways I like to use these is as a wrap, burrito, or soft taco, but the options are endless!
The almond flour makes these nice and crispy on the outside and the tapioca or arrowroot flour is what gives it that nice chewy bread-like texture.
These have less than 8g of total carbs and 6.5 net carbs per piece, so these aren't keto but they are definitely low-carb.  FYI, a regular paratha has close to 40g carbs and close to 30g net carbs.
This definitely is hands down one of the best "replacement" recipes, and I hope you love it as much as I do!!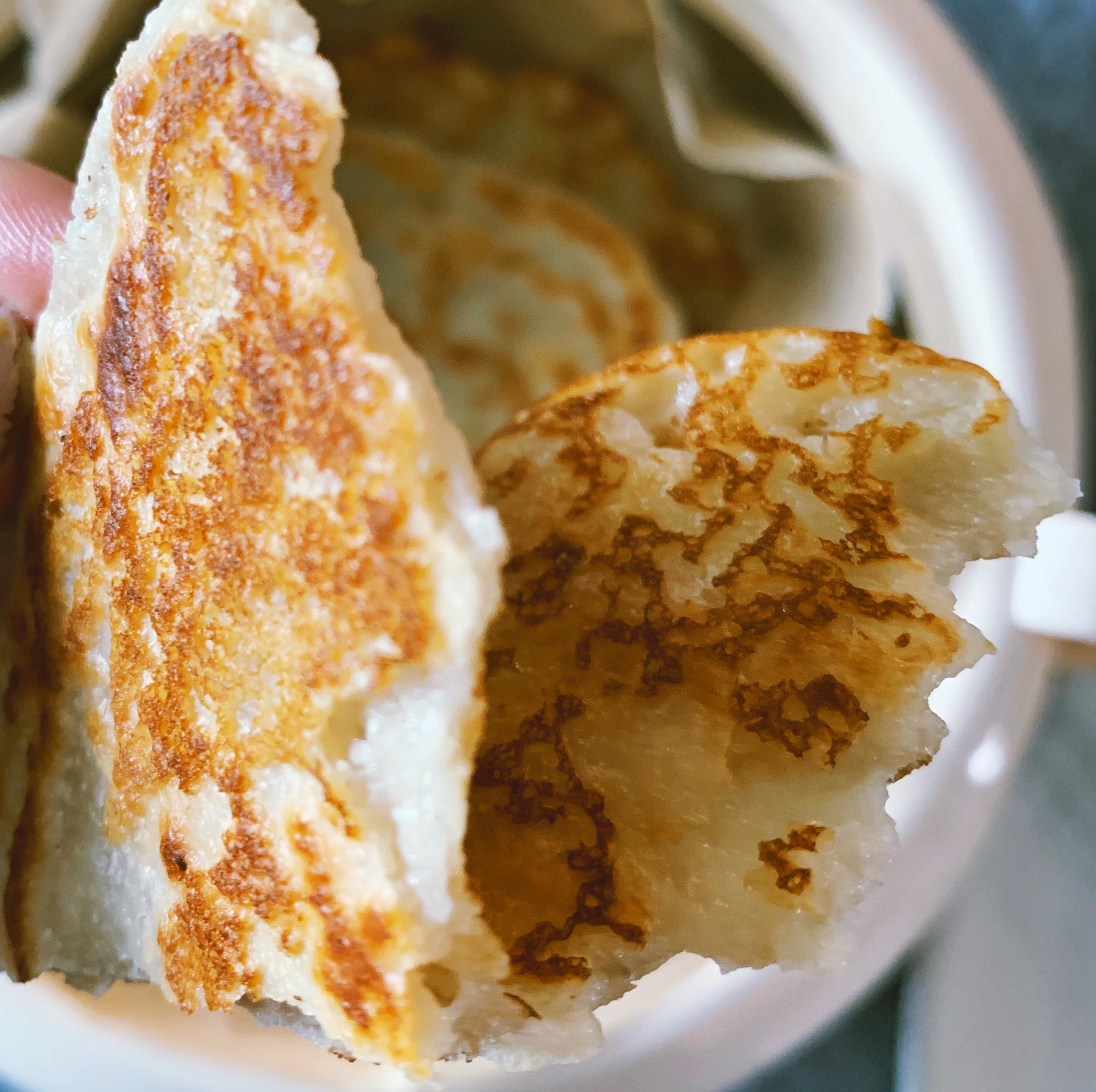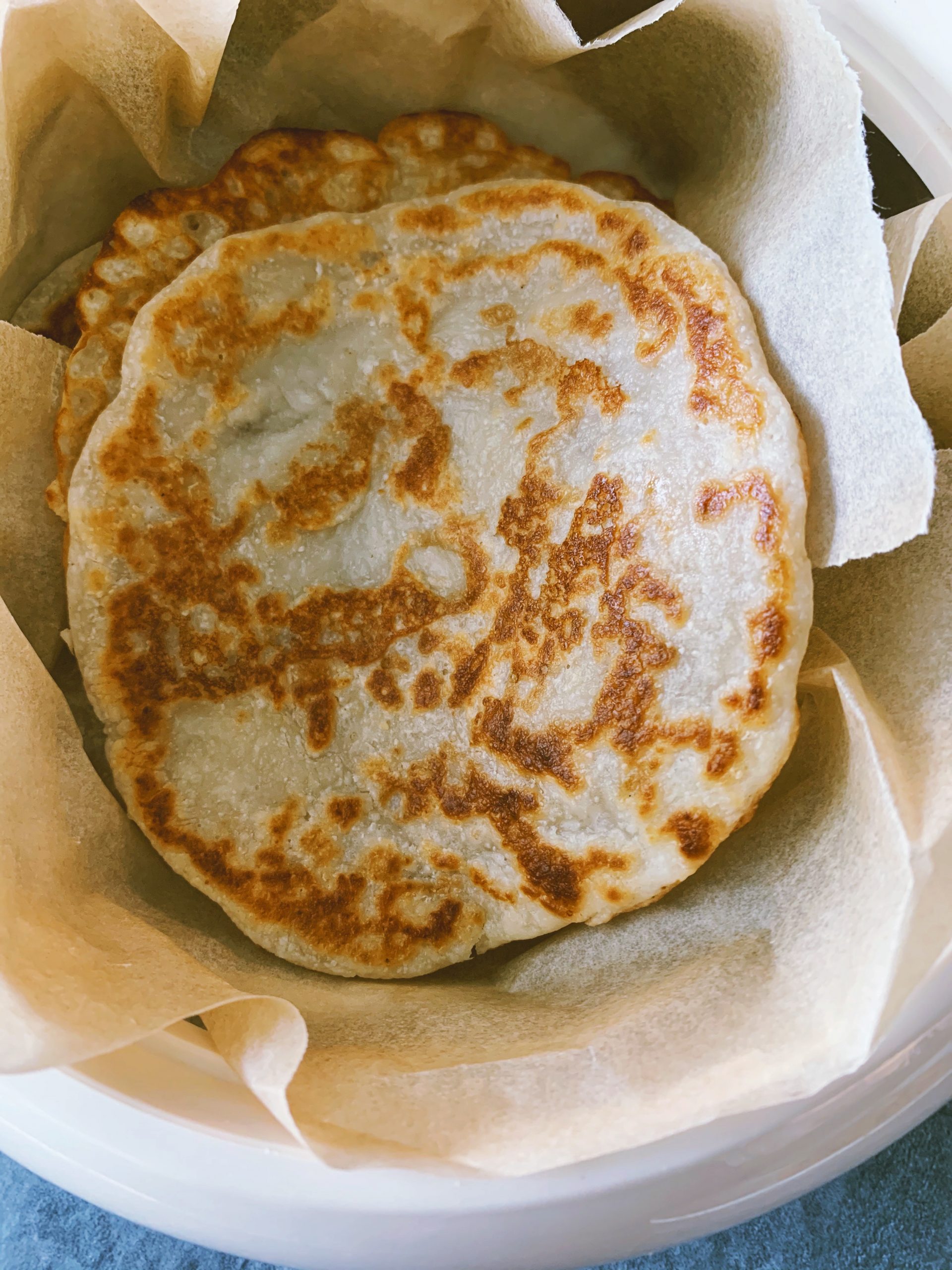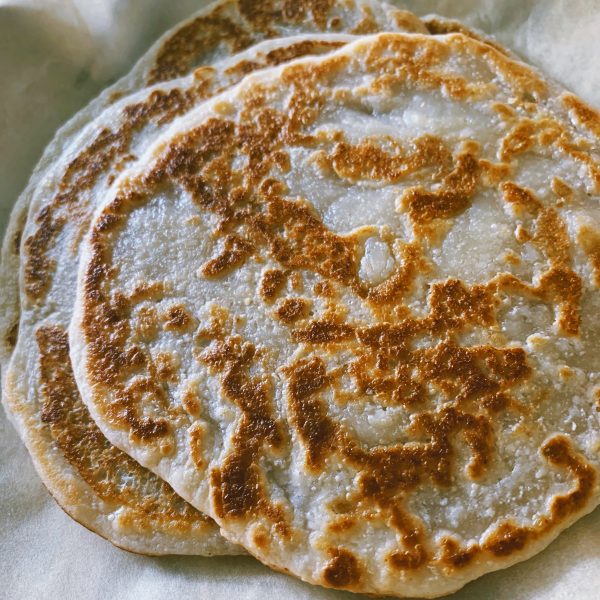 Paleo Paratha
You are gonna thank me when you try this clean paratha replacement
Preparation time: 2 M
Cooking time: 20 M
Total time: 22 M
Ingredients:
1/2 cup almond flour (for nut-free use 1/4 cup coconut flour)
1/2 cup arrowroot or tapioca flour
1 cup full-fat canned coconut milk
1/2 tsp salt
Instructions:
Mix the ingredients in a bowl till a thin batter forms. It should resemble pancake batter
Heat up a non-toxic non-stick pan (I love my GreenPans!) on a medium flame.
Take about 1/4 of the batter and pour it on the pan and spread it out with a spoon.
Let the paratha cook until the top looks cooked through. Be patient! This could take up to 3 minutes per side. If you are worried about the bottom burning, lower the heat.
Flip, and cook the other side. The texture should be crispy on the outside and soft on the inside.
If you are using a castiron or another pan that isn't non-stick, you may need to add some oil or ghee before cooking.
If the inside of the paratha is gooey, you need to cook it for longer.