TAKING CARE OF YOUR GUT IS ALWAYS IMPORTANT, AND THIS IS A DELICIOUS WAY TO DO IT!
It's getting hot outside, and what's better than something cold sweet and creamy?  If that something is good for you too!!
If you know me, you know I am all about taking care of your gut health.  I've dealt with my fair share of autoimmune issues so I am always looking for ways to create delicious recipes that are not only good for your gut but that taste delicious too.  If you want to learn more about your gut check out this article.
This one checks all the boxes!
with just a few simple ingredients you have a gut-loving treat that the kids will love too.
So what are the magic ingredients creamy cool treats?
Akesi Wellness Bio-Fermented Berry Spritzer – This stuff is not only delicious and sugar-free but its also packed with antioxidants and beneficial probiotics that will keep your gut happy!  (Use the code HEALTHYISHANDHAPPY for 10% off!)
Collagen Powder – The amino acids in collagen powder are wonderful at helping you rebuild and heal your gut lining which helps with "leaky gut".
Full Fat Coconut Milk – Coconut milk is full of healthy fats and is very hydrating.  Two of the things your digestive system needs to run smoothly.  When buying coconut milk, go for fresh or the stuff in a can over a tetra pack.  Organic is best, but if that's not an option, just make sure the can is BPA free.
Now let's get to the recipe.  I hope you and your family love this one as much as we do!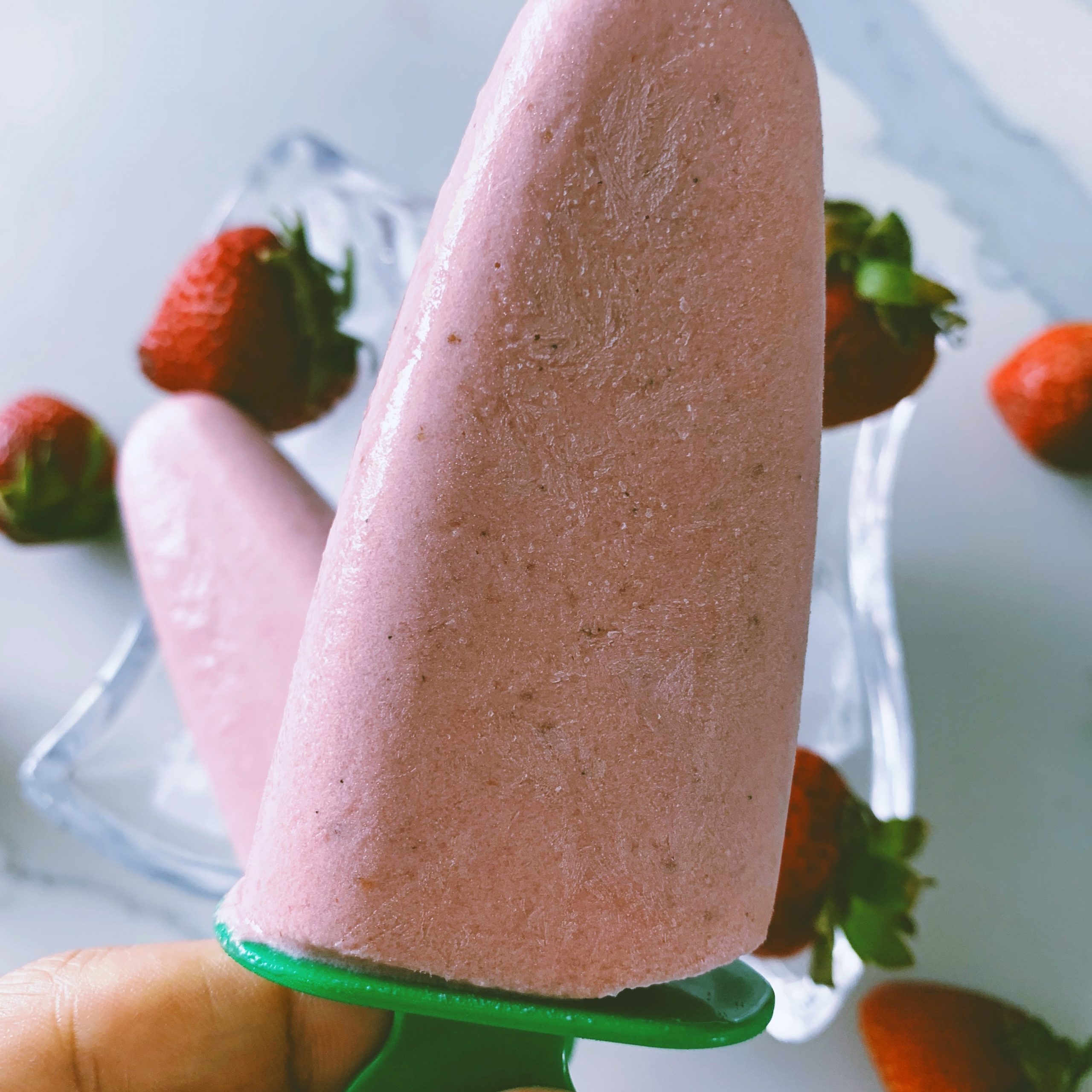 Yield/Servings: 6
Author: Riyana Rupani
Print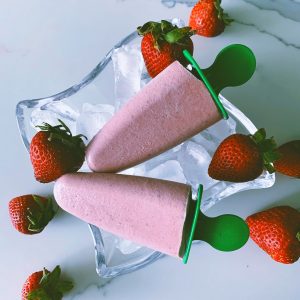 Gut Loving Strawberry Creamsicles
A delicious creamy frozen treat that's not only delicious but good for your gut!
PREPARATION TIME: 5 MIN
TOTAL TIME: 5 MIN
INGREDIENTS
INSTRUCTIONS