CHOCOLATE & TAHINI IS A MATCH MADE IN HEAVEN
Another beautiful tahini dessert for you!
Whipped up this delicious chocolate tahini loaf this week.  It's another one of my favorite ways to use tahini.
Tahini complements chocolate beautifully. It gives it an extra layer of richness and really intensifies the chocolate flavor.
If you love dark chocolate, you will love this!
If you are staying away from sugar, you can replace the maple syrup and coconut sugar with 1/3 cup of the Lakanto one-to-one sweetener.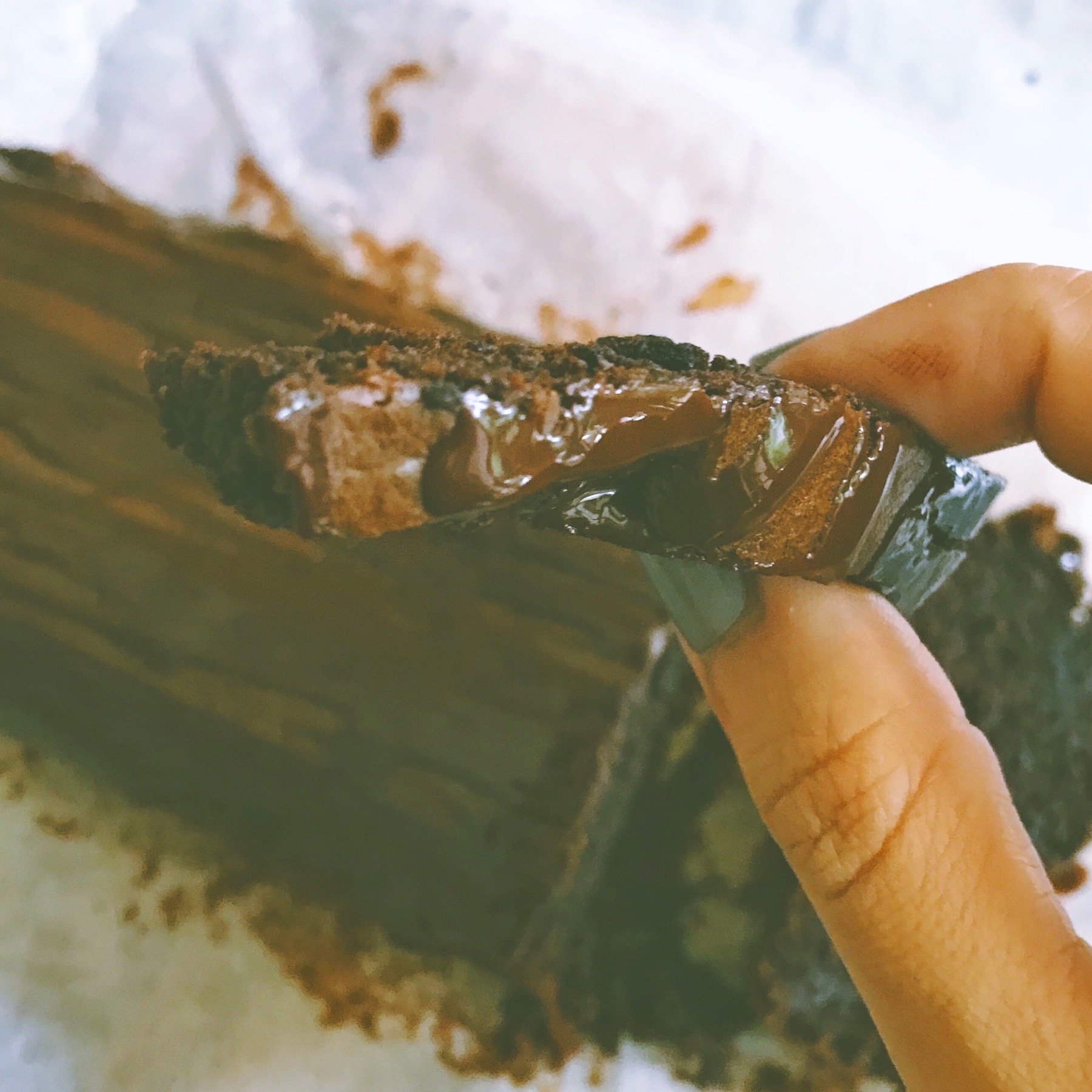 Yield/Servings: 12 -15 Slices
Author: Riyana Rupani
Print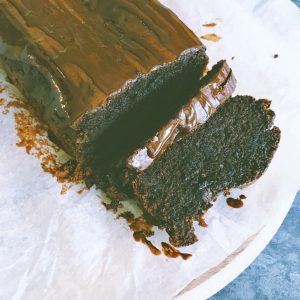 Chocolate Tahini cake
A chocolate grain-free cake made with rich, velvety tahini.
PREPARATION TIME: 10 MIN
COOKING TIME: 30 MIN
TOTAL TIME: 40 MIN
INGREDIENTS
Cake
Chocolate sauce
2 tbsp dairy-free dark chocolate chips or 1/4 dairy-free dark chocolate bar
2 tsp coconut oil
INSTRUCTIONS
Preheat oven to 180C/350F.
Line a loaf pan with baking paper.
In a large bowl, combine the tahini, coconut sugar, maple syrup, vanilla extract, and eggs until smooth.
Fold in cacao powder, coconut flour, salt, and baking soda until batter is smooth. Add the chocolate chips/chunks.
Spread the batter evenly in the baking pan and bake for 20-30 minutes or until a knife inserted into the middle comes out clean.
As always it's important not to overbake so watch carefully as everyone's ovens are a little different!
After the loaf has cooled, prepare the chocolate sauce by warming the chocolate chips and coconut oil over a low flame. Stir continuously till melted. Drizzle or spread over your loaf.
NOTES:
* If you don't have access to good quality dark chocolate chips (like me) you can use a good bar of chocolate and chop it up into little chunks. I often use Lidt 78% which is also dairy-free.

*If you are staying away from sugar, you can replace the maple syrup and coconut sugar with 1/3 cup of the Lakanto one-to-one sweetener.

* Another wonderful replacement to the coconut sugar + maple syrup would be 1/2 a cup of date paste (recipe on the blog)