ONE OF MY FAVORITE HOLIDAY COOKIES!
These healthy snowball cookies are made with just 6 ingredients.
Traditional snowball cookies are made with white flour and butter.  We're replacing the white flour with nutrient-dense walnut flour and the butter for ghee for a gluten-free and dairy-free cookie.
The base is walnut flour, which gives a nice rich and nutty taste and these can easily be made vegan by replacing the ghee with vegan butter.  If you can't get your hands on walnut flour, go ahead and replace it with fine almond flour for an equally delicious cookie.  Each cookie has about only 5.5 grams of sugar but if you want even lower sugar or Keto cookies, don't worry, I have options for you!
Looking for other holiday treats?  Check out these recipes.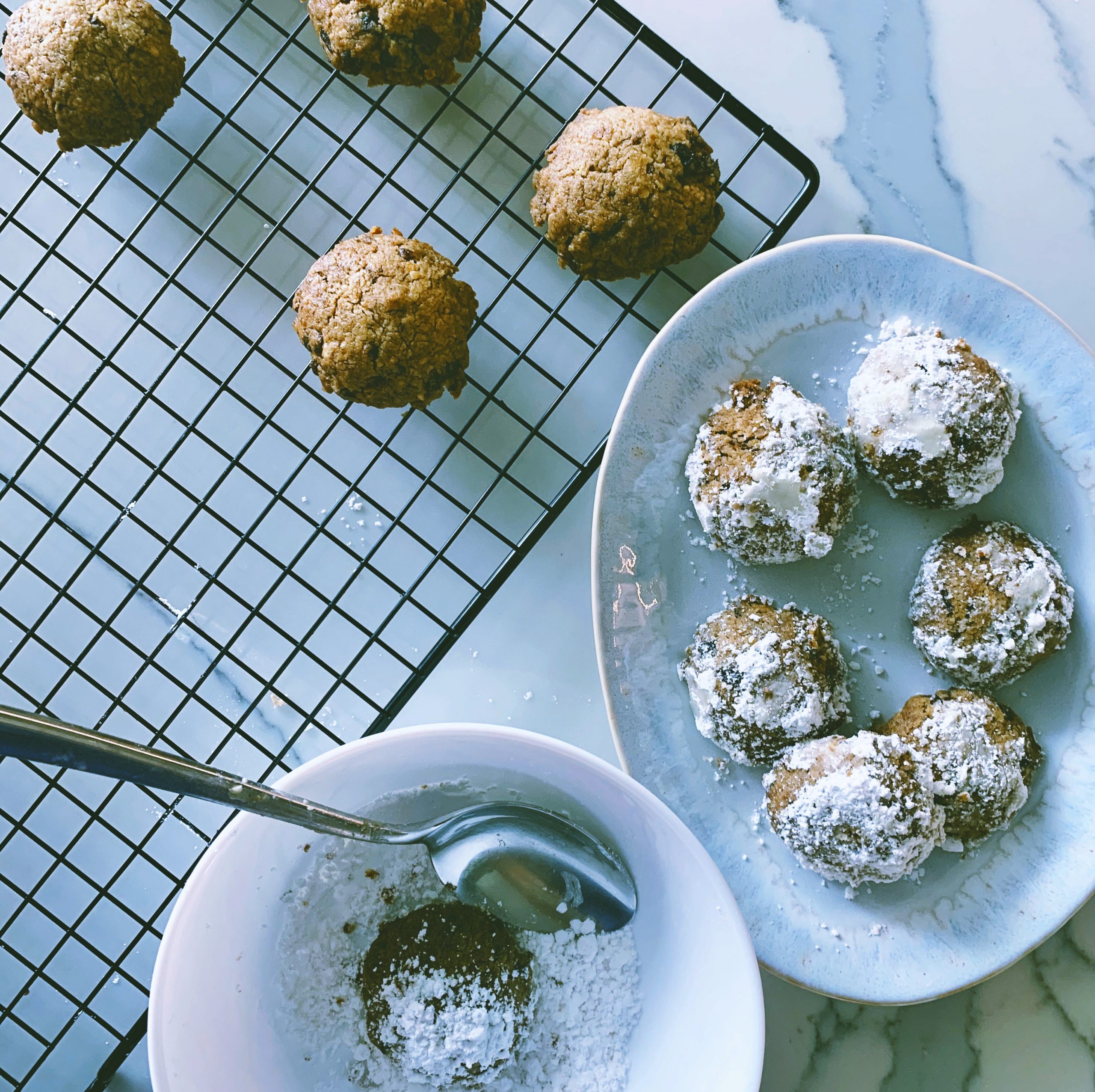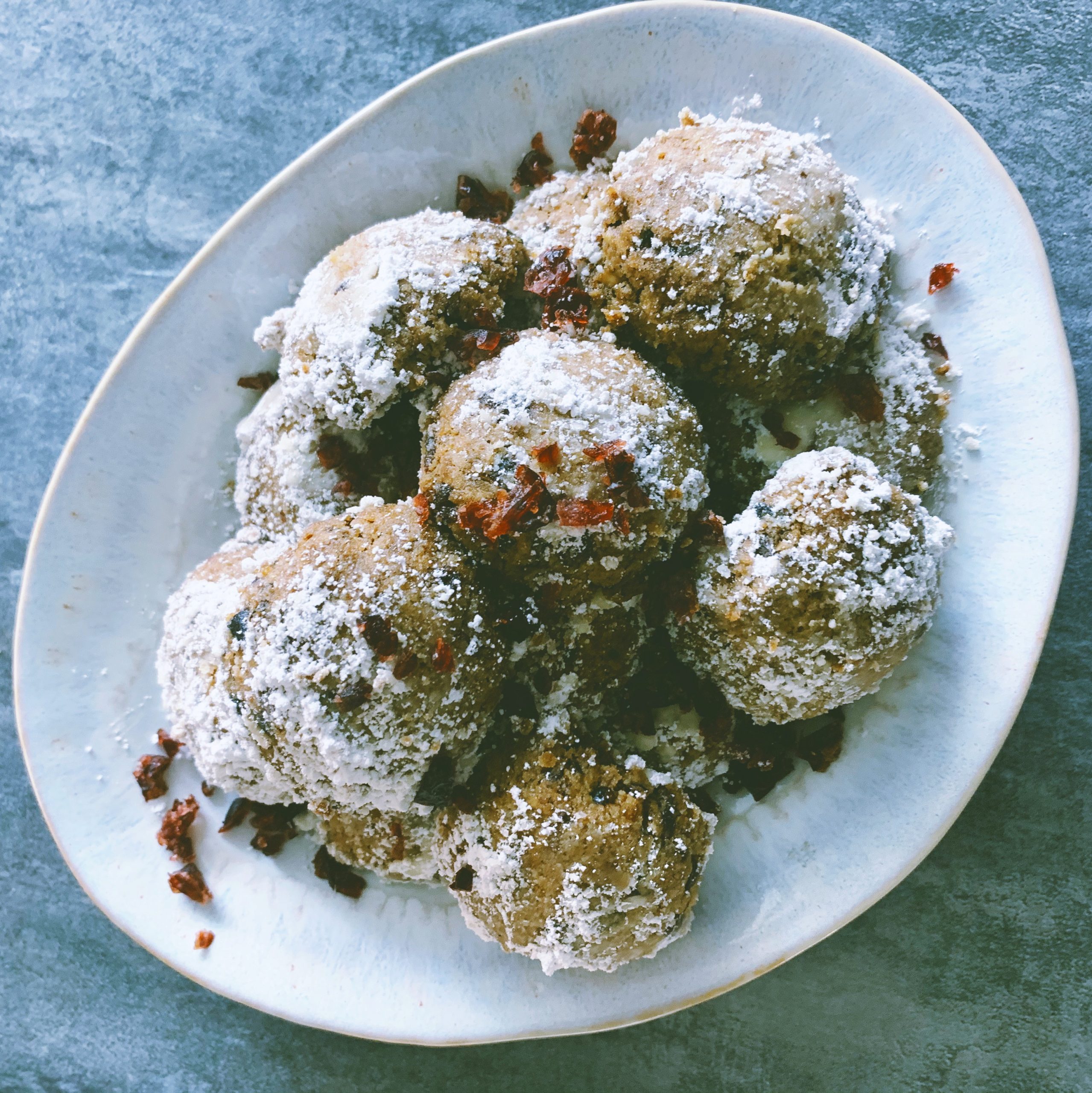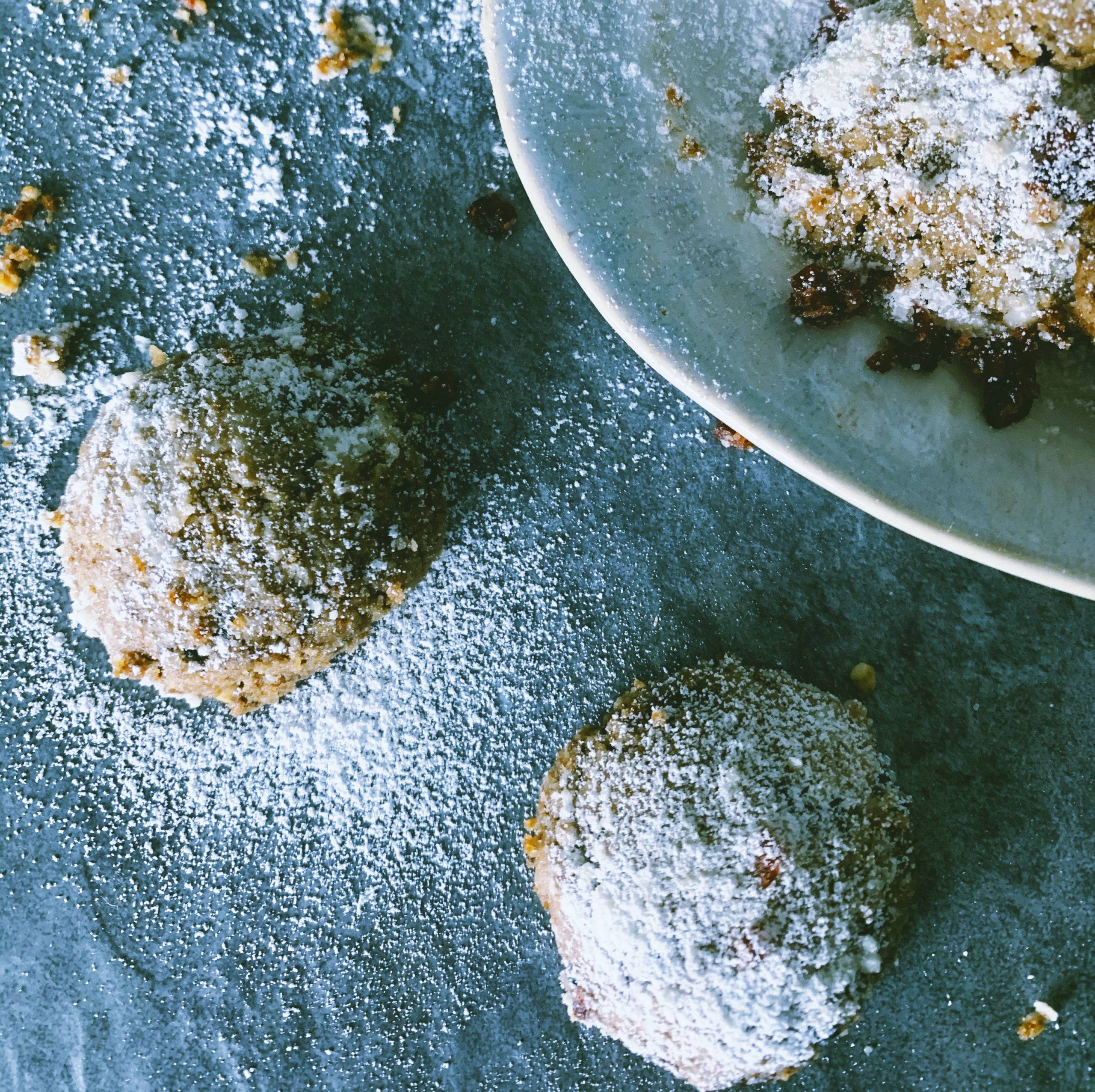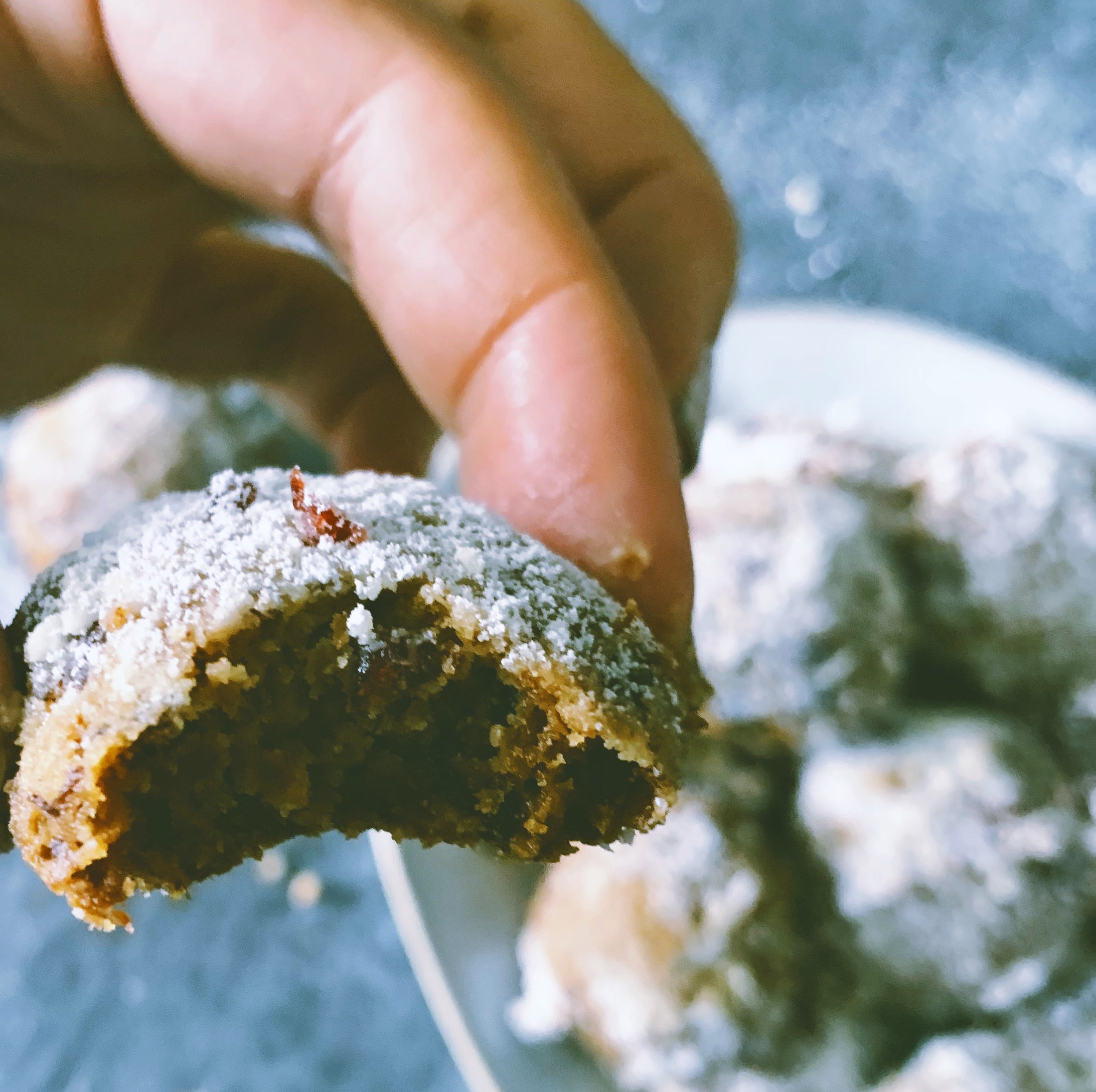 Yield/Servings: 12 Cookies
Author: Riyana Rupani
Print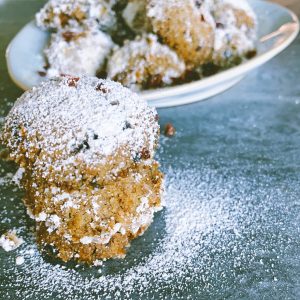 Walnut Snowballs
A favorite holiday cookie!
PREPARATION TIME: 10 MIN
COOKING TIME: 20 MIN
INACTIVE TIME: 15 MIN
TOTAL TIME: 45 MIN
INGREDIENTS
1 cup walnut flour (or almond flour)
3 Tbsp softened ghee or vegan butter
4-5 Tbsp organic confectioners' sugar or confectioners' erythritol for low-carb*(divided)
1 tsp vanilla extract
1/4 tsp salt
1/4 cup finely chopped dried cranberries or walnuts (or both!)
INSTRUCTIONS
Preheat the oven to 325°F/160°C and line a baking sheet with parchment paper.
Mix walnut or almond flour, softened ghee, 2 Tbsp confectioners' sugar, vanilla and salt in a bowl until a dough forms.
Once combined, mix in chopped cranberries or nuts. You can use your hands to help combine everything well.
Roll the dough into about 1" balls and place on a baking sheet about 1 inch apart.
Bake the cookies for 20 minutes or until they start to turn golden brown on the bottom.
Remove from the oven and let cool on the pan for about 5 minutes (they will still be soft and you want them to firm up a bit before transferring to your wired rack).
Transfer them to a rack to cool 10-15 minutes more.
Place 2-3 Tablespoons confectioners' sugar in a shallow bowl and roll each cookie until coated. Add a dusting of confectioners' sugar if you like with a seive.
Let cookies cool completely and enjoy.
NOTES:
For the confectioners' sugar, if you aren't Keto but want a lower sugar option, I would suggest combining the erythritol with the real sugar for a more natural flavor.
Store any leftover cookies in the fridge for up to 1 week or in the freezer for up to a month. Storing in the fridge helps ensure that the powdered sugar doesn't soak into the cookies.