CLASSIC CHIA PUDDING IS MY BREAKFAST, SNACK, OR DESSERT GO-TO!
This Classic Vanilla Chia Pudding is made with just a few simple ingredients and will be your go-to basic chia pudding recipe! Enjoy it on its own or with a variety of toppings.⠀
Did you know chia seeds have the ability to expand 10x their original size.
That's why you'll need to add quite a bit more liquid than chia seeds.
The general ratio you want to stick to when making Chia Pudding is  4:1 ( ex: 1 cup of liquid, to 1/4 cup of chia seeds)
This may vary slightly depending on the type of liquid you use and the brand of chia seeds you use. (i.e. if you use coconut milk you may need a bit more liquid since coconut milk tends to be thicker than other nut milks.)
I personally like my chia pudding a little on the loose side which is why I have used 1 cup of liquid to 3 Tbsp of chia seeds in my recipe below.
The wonderful thing about this recipe is that you can make it your own by changing up the fruit and toppings.  Layering in fruit or placing it on top, changing the flavor and sweetness with add-ins like cacao or a touch of honey.  The options are endless.
I love topping my chia pudding with home-made granola.  Try one of these for a nice twist.
Chia seeds are full of good fats, fiber, and protein so a perfect way to start the day!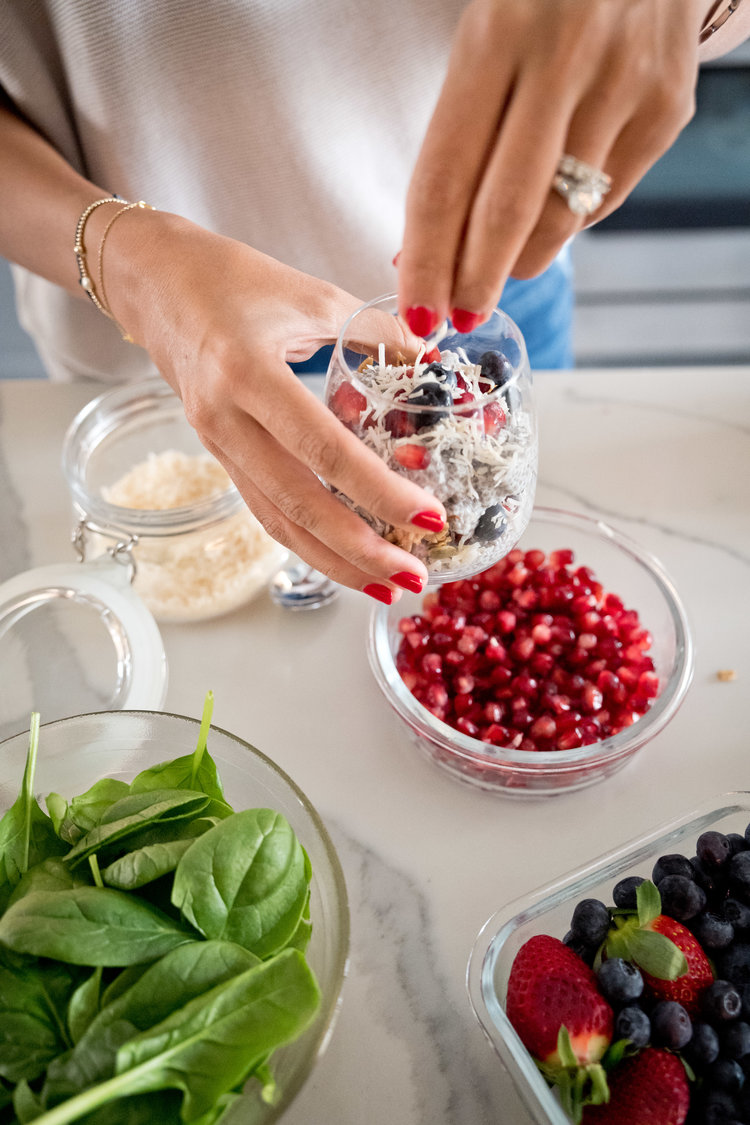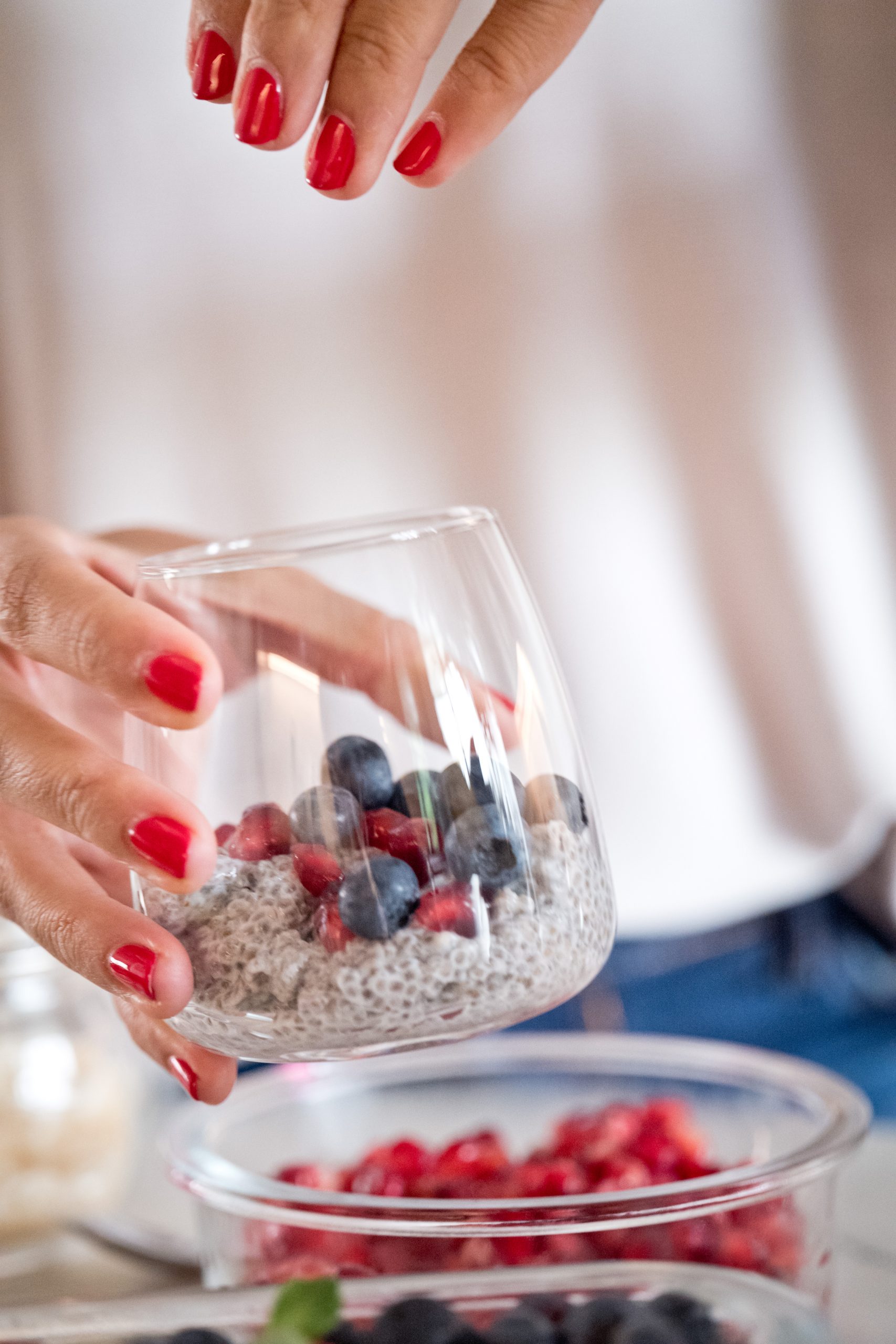 Yield/Servings: 1
Author: Riyana Rupani
Print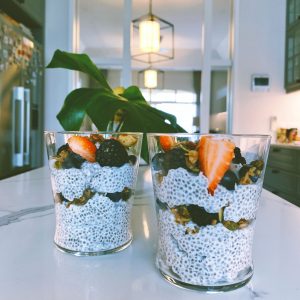 Classic Vanilla Chia Pudding
A breakfast or snack staple.
PREPARATION TIME: 5 MIN
INACTIVE TIME: 8 HOURS
TOTAL TIME: 8 H & 5 M
INGREDIENTS
3 Tbsp chia seeds
¾ cup to 1 cup milk of choice (I love mixing coconut and almond)
¼ tsp vanilla extract
¼ tsp cinnamon
½ cup berries (I like a mix of blueberries and strawberries)
2 tbsp shredded coconut or other nuts/seeds
INSTRUCTIONS
Add all ingredients except berries and shredded coconut/nuts to a mixing bowl.
Mix or whisk together until well combined.
Pour mixture into a jar or cup and cover to refrigerate overnight.
In the morning, you may need to add a little water or more milk to loosen.
Top with berries and coconut/nuts to serve