JUST AS BEAUTIFUL TO LOOK AT AS IT IS TO EAT!
I am all about dips and grazing platters when entertaining.  This dip is the latest to my dip rotation and I am sure you are going to love it.
I wish I had a better name for this dip that would describe it's rich and fresh flavors, but "honey yogurt tahini dip"  is all I could come up with!  😄
The flavors of creamy yogurt, rich tahini, and sweet honey aren't your typical combination but they work so beautifully together.  Rounding out the flavors is fresh mint and lemon juice to really balance the richness of this dip.
It's the perfect combination of sweet and savory and can be enjoyed dipped in with your favorite crackers, or fruit.  I pair it with my original grain-free seed crackers and sliced apple.  
If you are making a mezze platter or grazing board, this dip really stands out from the usual savory dips.
What are some of my other fav dips to serve up while entertaining??
I've garnished my yogurt tahini dip with toasted pine nuts, and a sprinkle of dried edible roses.  Totally optional but so beautiful!
Enjoy!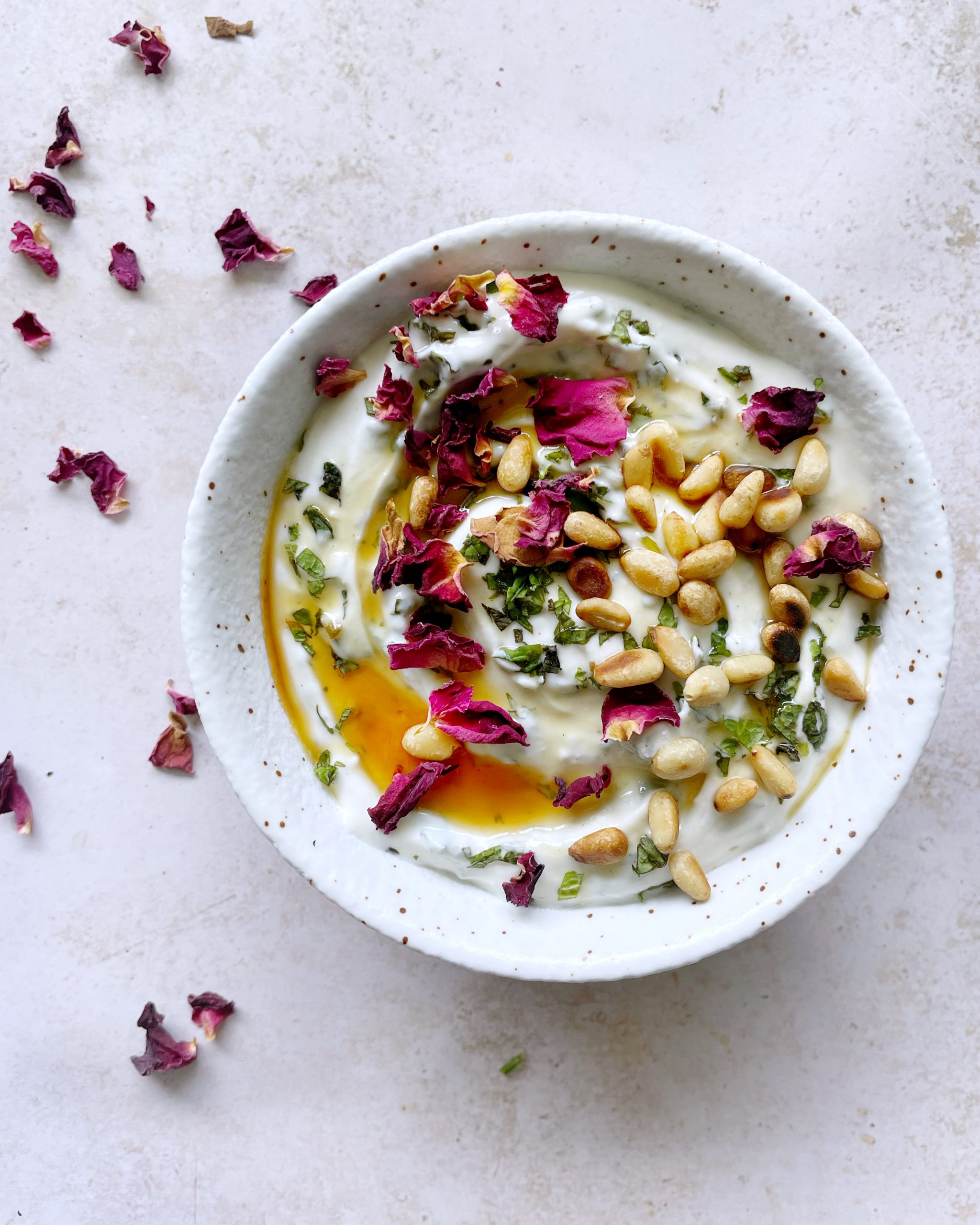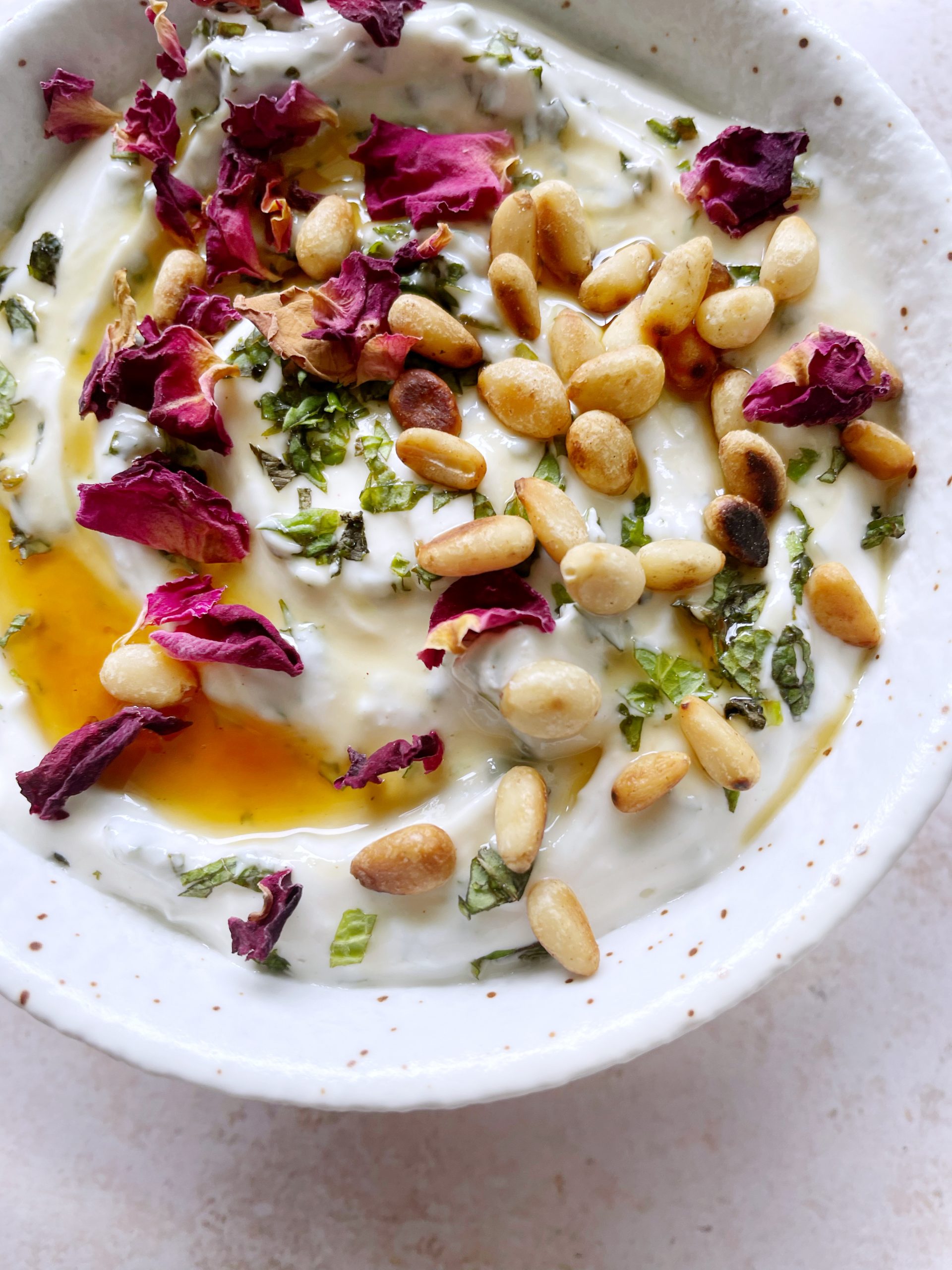 Yield/Servings:
Author: Riyana Rupani
Print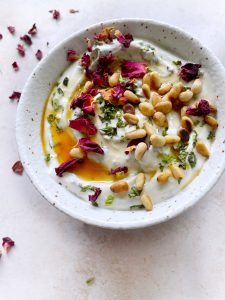 Yogurt & Tahini Dip
A delicious creamy dip to add to your mezze platter
PREPARATION TIME: 10 MIN
WAITING TIME: 1 HOUR
TOTAL TIME: 1 H & 10 M
INGREDIENTS
1/2 cup Greek yogurt (coconut or almond yogurt works wonderfully for dairy-free!)
2 tbsp hulled tahini
2 tbsp honey
1 tbsp lemon juice
pinch of salt
2 tbsp fresh mint, finely chopped
Garnish - 1 to 2 tbsp toasted pinenuts 
Garnish - dried rose petals (optional)
INSTRUCTIONS
NOTES:
Mix the yogurt, tahini, 1.5 tbsp of honey, lemon juice, and a pinch of salt.
Mix in the chopped fresh mint.
Place in the fridge for 1 hour to set.
Create a well or swirl in your dip and drizzle the remaining 1/2 tbsp of honey on top.
Add your garnish and serve with your favorite crackers, toasted pita, or fruit