MOVE OVER HUMMUS, HELLO MUHAMMARA!
Have you ever tried Muhammara?  Its a slightly spicy, smokey, savory and mildly sweet dip that will have you asking for more.
I'm a big fan of grazing platters when having a few friends over and my hummus has either been accompanied by or replaced with this delicious dip.
The traditional recipe uses breadcrumbs and pomegranate molasses but my version is Whole30 compliant, and to be honest, I like it better.  I think the red peppers provide just the right about of smokey sweetness!
whether you are pairing this with pita bread, my low-carb grain-free seed crackers or some simple crudites, this creamy dip is a star!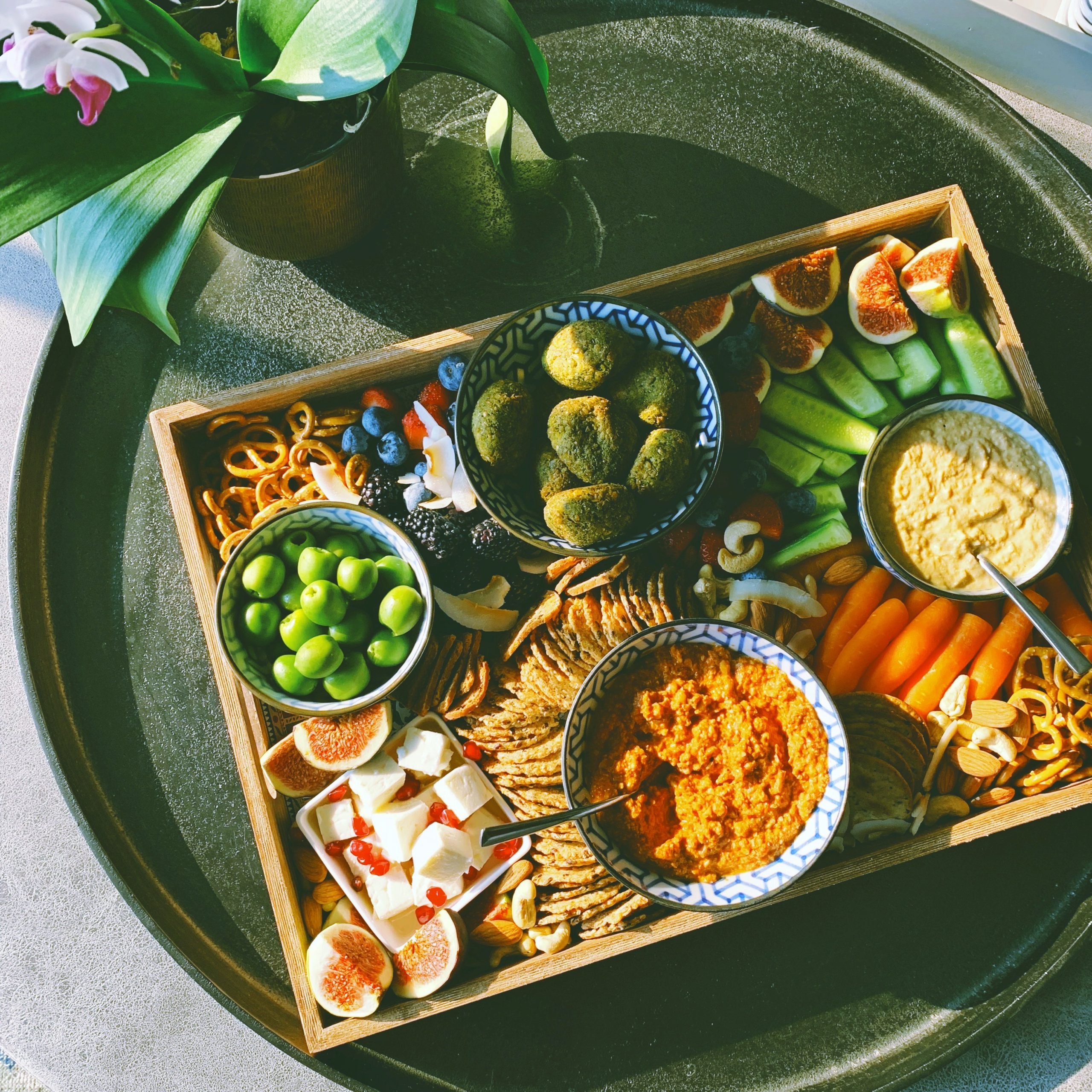 Yield/Servings: 6
Author: Riyana Rupani
Print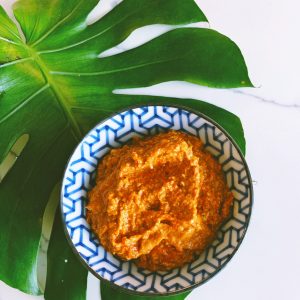 Muhammara
A delicious slightly spicy and smokey dip bursting with flavor
PREPARATION TIME: 10 MIN
TOTAL TIME: 10 MIN
INGREDIENTS
4 red bell peppers
1 cup walnuts
2 garlic cloves minced
1 tsp smoked paprika
1 tsp cumin powder
1 tsp chili flakes (or 1 fresh red chili chopped)
1/2 tsp salt or more to taste
juice of half a lemon (about 2-3 Tbsp)
1/4 cup extra virgin olive oil
salt to taste
INSTRUCTIONS
Preheat the oven to 230 ℃/450 ℉ and line a large, rimmed baking sheet with parchment paper.
Halve your peppers and de-seed them. Place the pepper skin side facing up, on the baking sheet in a single layer.
Roast for 25 to 30 minutes, until the tops are blistered.
Put the peppers into a bowl, and cover with a plate to trap the steam. Set the bowl aside and let the peppers cool until they are comfortable to handle, about 10 to 20 minutes. (Covering the peppers helps make peeling easier)
Peel the blistered skin off of each pepper and discard the skins.
Add all ingredients to a food processor and pulse until the consistency is to your liking. I personally like it on the chunkier side so you really taste the walnuts!