LOOKING FOR AN EASY ELEGENT TREAT TO SERVE?
Try this simple yet elegant chocolate bark.
All you need is some good quality chocolate, a rummage through the pantry for some topping and you'll have a lovely little treat that will impress!  
Perfect for entertaining, giving as a gift, or keeping on hand for when you want a little something elegant and sweet!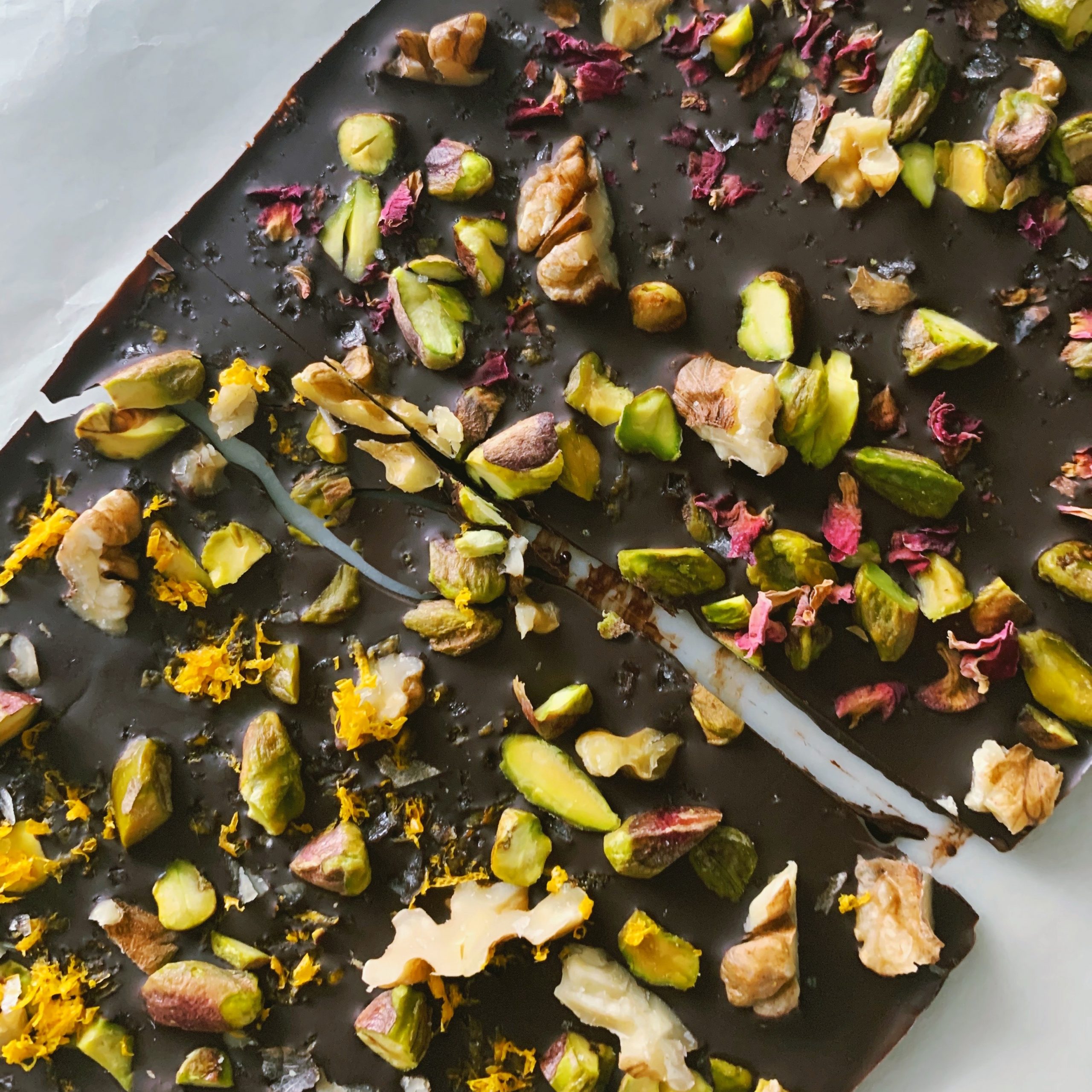 Yield/Servings: 4
Author: Riyana Rupani
Print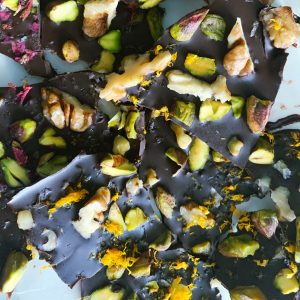 Simple Chocolate Bark
A beautiful, delicious and simple dessert
PREPARATION TIME: 5 MIN
COOKING TIME: 5 MIN
INACTIVE TIME: 1 HOUR
TOTAL TIME: 1 H & 10 M
INGREDIENTS
1 bar of dark chocolate - I use lindt 78%
a small tray
baking paper
Topping Options
Nuts & seeds: almonds, pecans, walnuts hazelnuts, pistachios, macadamias, cashews, peanuts, pumpkin seeds
Dried fruit: dried cranberries, cherries, apricots, candied ginger
Candied citrus or zest
Dried unsweetened coconut flakes
Candy canes for Christmas
Pretzels
Sea Salt
Dried Rose petals
INSTRUCTIONS
Melt your chocolate in a double boiler or in the microwave at 30-second increments.
Pour your melted chocolate onto your tray lined with a baking sheet.
Spread your chocolate out, but be careful not to make it too thin.
Sprinkle topping of choice and freeze for 1 hour. Done!
Break and serve!