PERFECT FOR YOUR NEXT EASY MEAL!
We all need meals that are easy, quick, and still full of flavor!
Sunday's call for easy yet delicious meals! One of my favorites to make is this 𝐬𝐮𝐩𝐞𝐫𝐟𝐨𝐨𝐝 𝐟𝐫𝐢𝐞𝐝 "𝐫𝐢𝐜𝐞". I replace the rice in this dish with quinoa for a lovely nutty nutritious flavor. This dish comes together in minutes, using Ri's garlic chili oil or Mala oil. It's full of spicy flavor & texture. I usually add in some pan-fried tempeh, scrambled egg, or some shredded chicken for protein and complete the meal with some quick stirfried Chinese greens like choy sum or bok choy. Get your hands on some Ri's chili oils/sauces and try this for your next meal!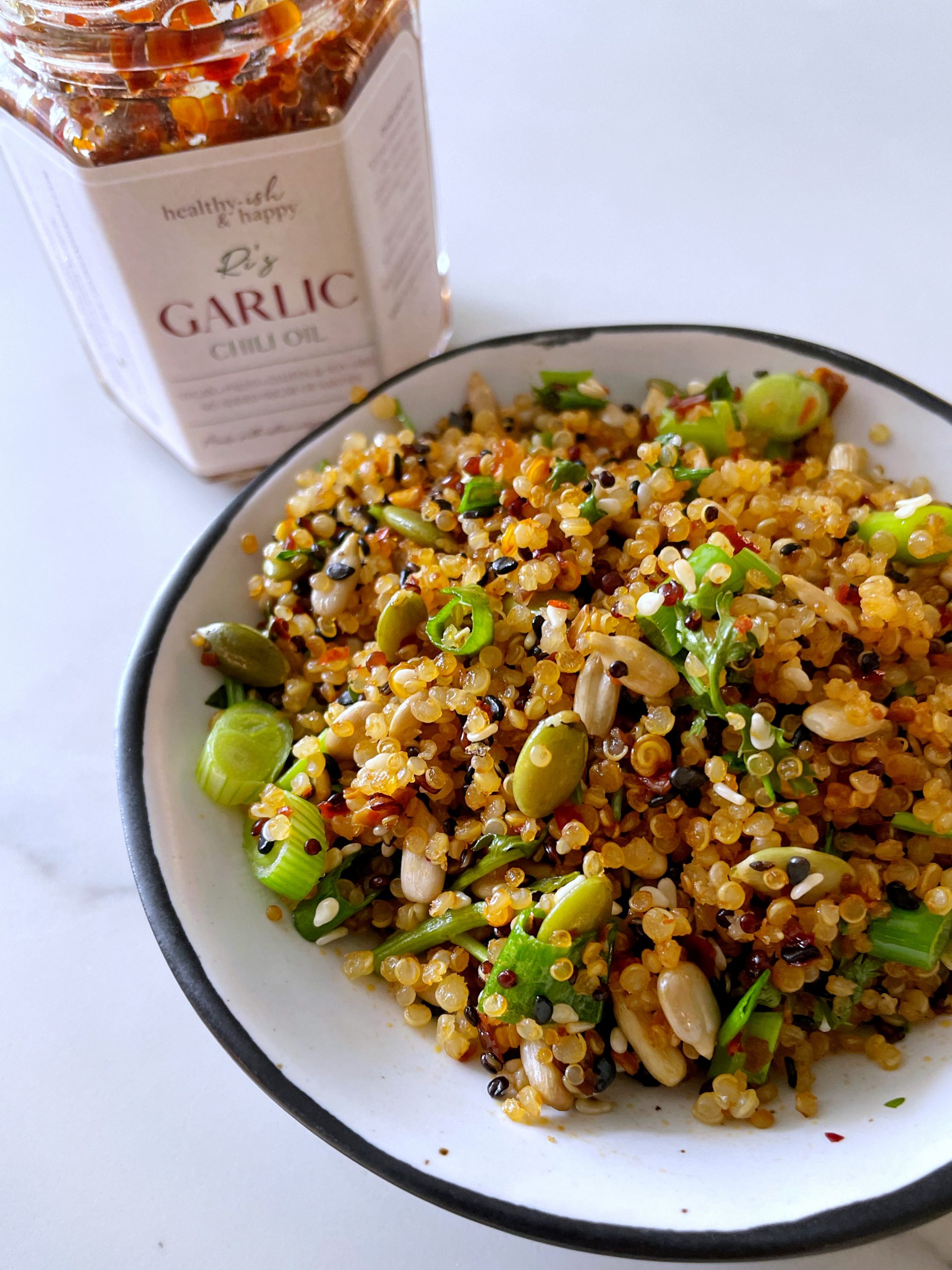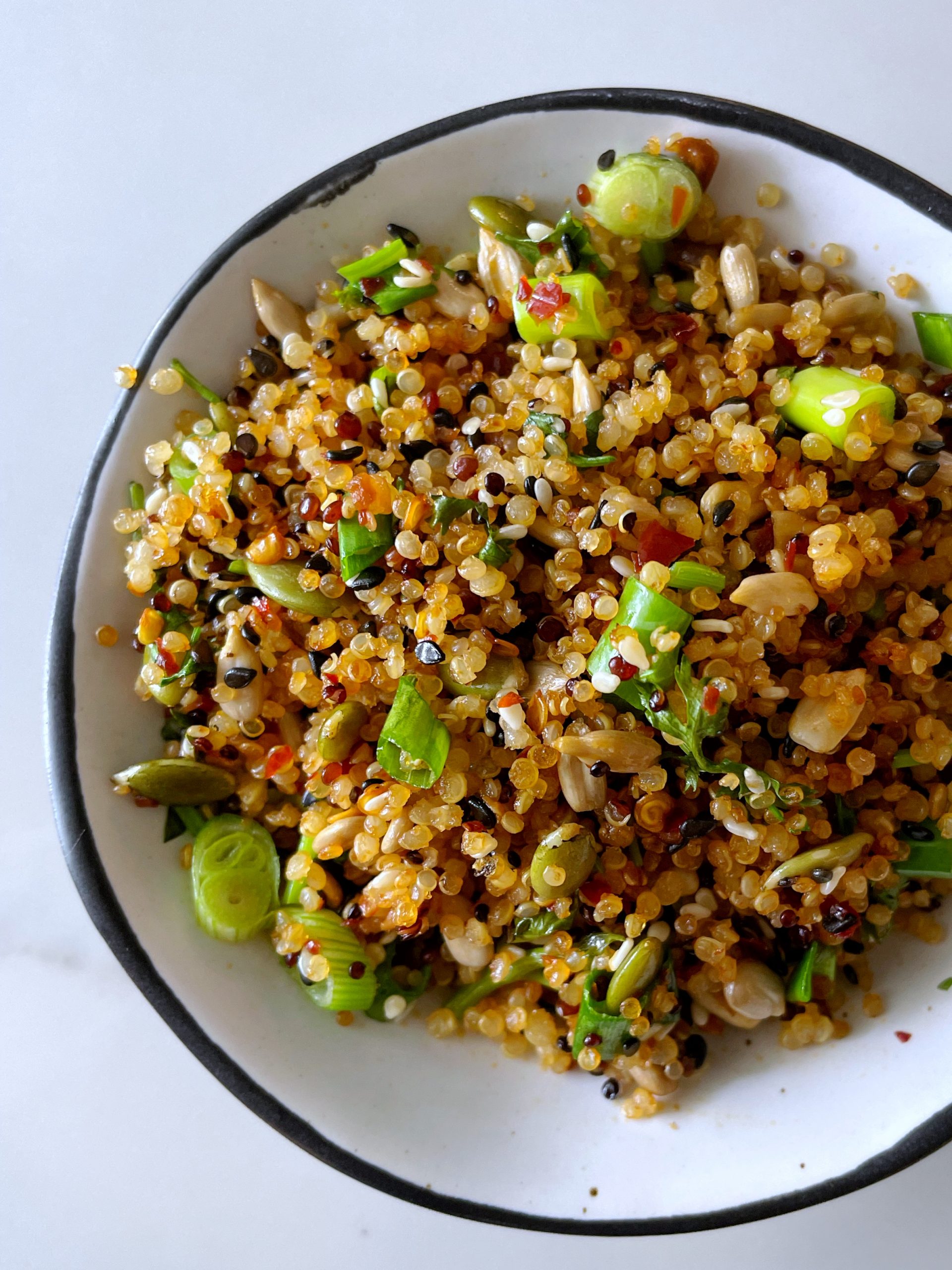 Yield/Servings: 2-3
Author: Riyana Rupani
Print
Super Food Fried "rice"
A delicious and easy meal with lots of spicy flavor and texture
PREPARATION TIME: 10 MIN
COOKING TIME: 10 MIN
TOTAL TIME: 20 MIN
INGREDIENTS
2 tsp avocado oil
1 cup cooked quinoa
3 Tbsp sunflower seeds
3 Tbsp pumpkin seeds
1 Tbsp sesame seeds
1 Tbsp coconut aminos
salt to taste
fresh chopped scallion
fresh chopped cilantro
INSTRUCTIONS
Heat your pan and add your cooking oil. Once hot, add your quinoa and cook for 2-3 minutes. You want the pan to be on the dry side and the quinoa will crisp a bit.
Next add all your seeds along with the chili oil, coconut aminos, and salt. (You can add in any protein you are using at this point).
Give everything a good mix and cook for 1-2 minutes.
Last, stir in your cilantro and scallions as you turn off the stove. Serve hot or at room temperature.