THE BEST GLUTEN-FREE TABBOULEH!
just as good, if not better than the traditional version, and I think you'll agree.
Tabbouleh (also spelled tabouli) is a super fresh herb salad that usually has bulgur (cracked wheat), with parsley being the number one ingredient. It's dotted with diced cucumber and tomato and dressed simply with olive oil and lemon juice. It's refreshing, light, and packed with healthy ingredients.
But if you are gluten or grain-free, or following a low-carb diet, traditional tabbouleh unfortunately wouldn't work for you.
I am all about nutritionally dense foods so you know my version is packed with all the same lovely flavors but is loaded with even more superfoods.
When you are preparing a simple salad such as this one, the quality of the ingredients is really important.  Top of the list is the type of olive oil you use.  I personally love the Terra Creta and Lia lines available through Agora products here in Singapore.
If you love middle eastern flavors, definitely check out these recipes that pair perfectly with this salad!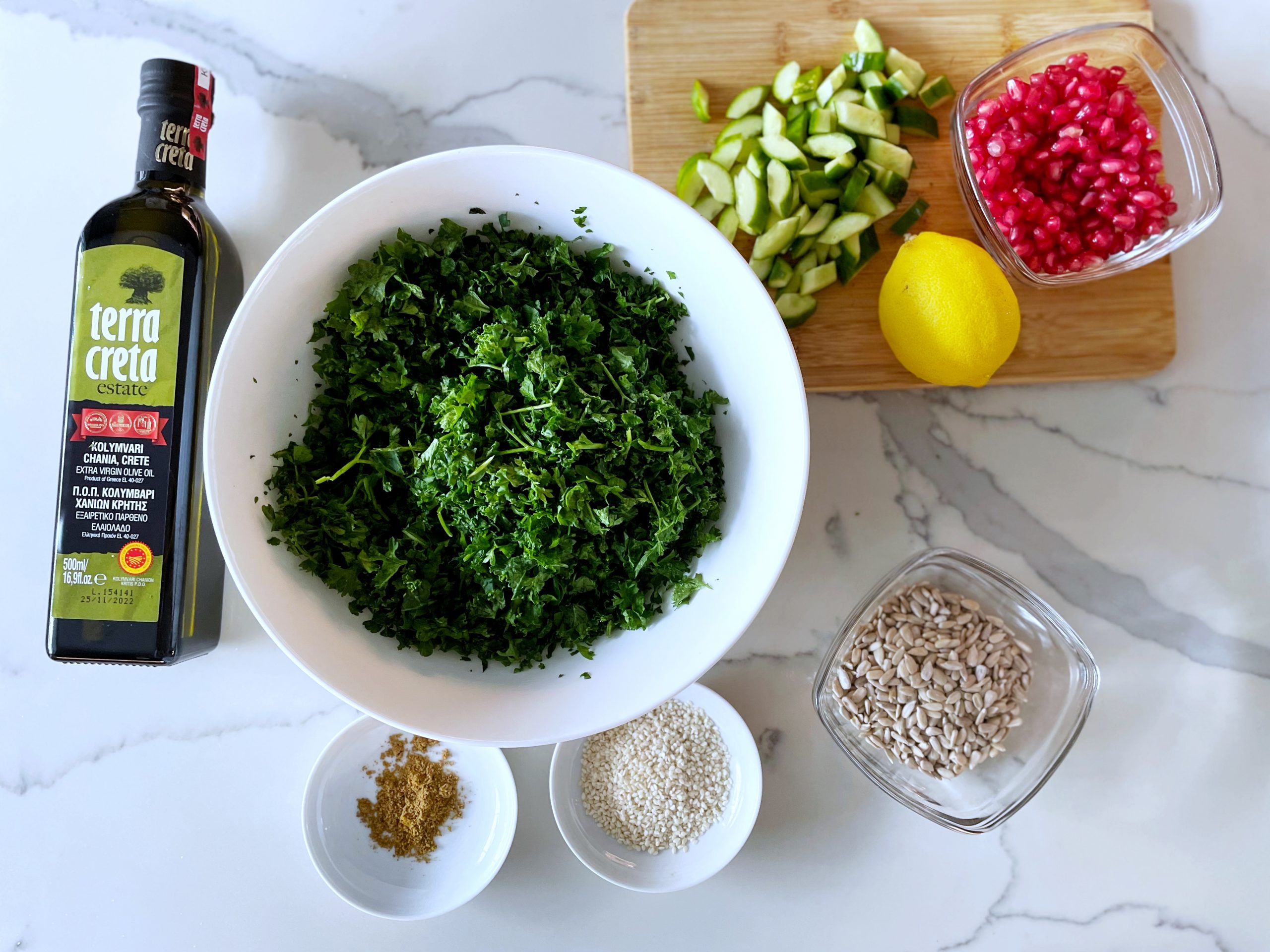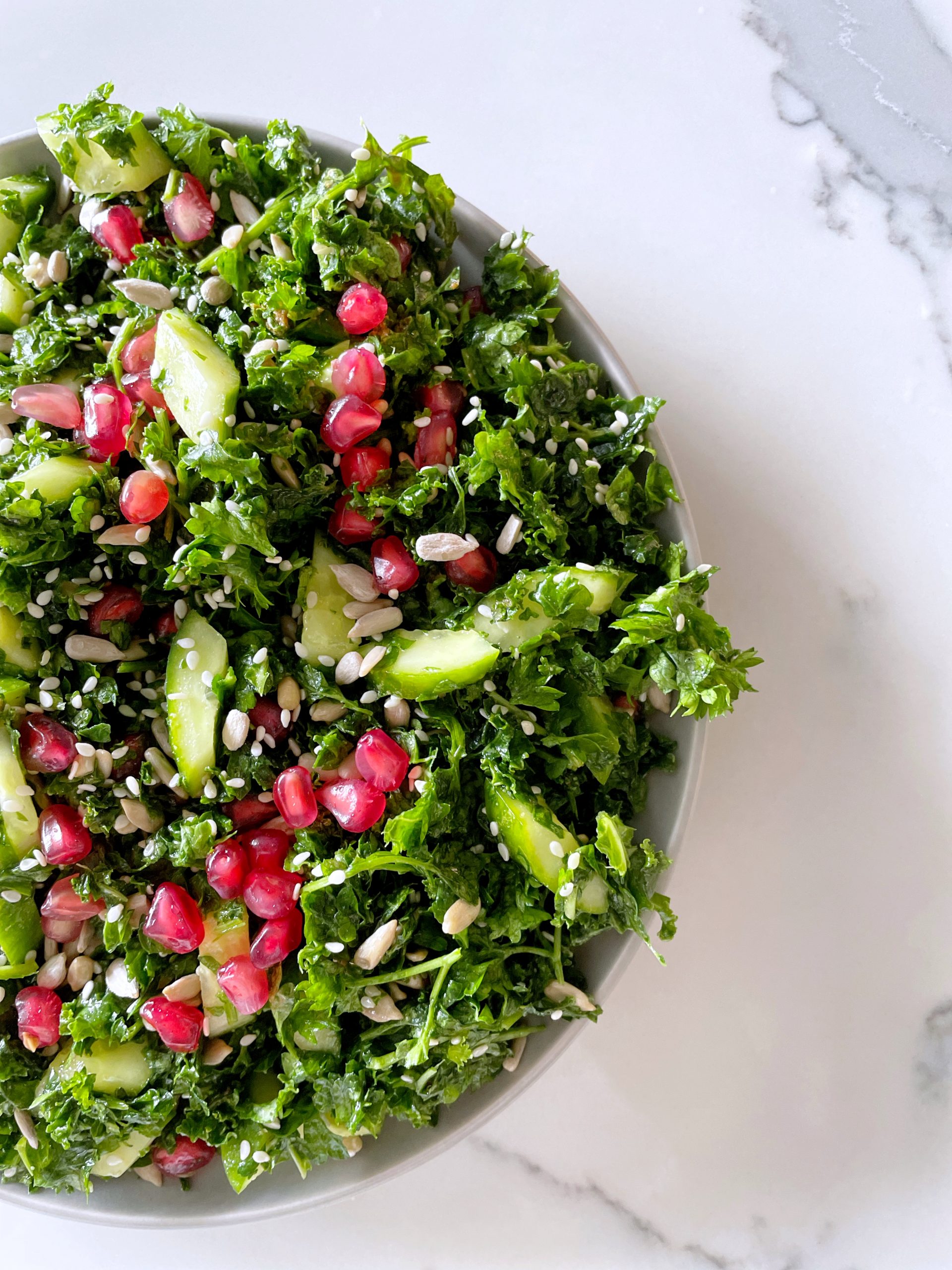 Yield/Servings: 3-4
Author: Riyana Rupani
Print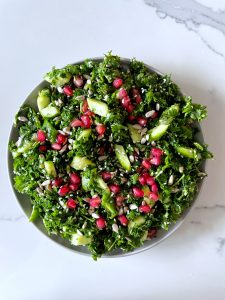 Grain-Free Superfood Tabbouleh
A delicious grain-free version of this simple yet tasty Middle Eastern salad
PREPARATION TIME: 10 MIN
COOKING TIME: 0 MIN
TOTAL TIME: 10 MIN
INGREDIENTS
Salad
2 cups finely chopped kale

2 cup chopped finely chopped English parsley

⅓ cup sunflower seeds, chopped almonds, or other chopped nuts

2 Persian/Lebanese cucumbers, seeds removed and diced

2 tbsp white sesame seeds

 ⅓ cup pomegranate seeds
Dressing
3 tbsp olive oil

3 tbsp lemon juice (about ½ a lemon)

 ½ tsp cumin powder

Salt to taste
INSTRUCTIONS
Chop your kale and English Parsley finely.  I like to do this in a food processor.  It's much faster and creates less of a mess! 

In a small jar add all your dressing ingredients and give it a good shake.

Drizzle your greens with the dressing and give everything a good toss.

Add in all your other salad ingredients and stir to combine.