WARM, AROMATIC, AND COMFORTING. FOR ME, CHAI IS LIKE A HUG IN A CUP!
For those of you who have a dairy sensitivity or are vegan, here is my go-to masala chai recipe for you!
I grew up making masala chai with my Mom.  It was our evening ritual.  I would stand on a stool next to her, hovering over the stove smelling the sweet & spicy aromas.  Once we were done preparing it, she would give me a little in my own cup and we would have it with biscuits, perfect for dipping!
Chai has become popular lately but what you get at your local Starbucks isn't anywhere close to the real thing!  Chai is meant to be rich, robust, and brimming with flavor.
Traditionally chai is made with milk, so how do you enjoy a cup of authentic chai if you have a dairy sensitivity or are vegan?
I personally have a mild sensitivity to dairy, especially in the form of milk, so for me, I only have "real milk" on special occasions.  Here is how I usually enjoy my cup of chai.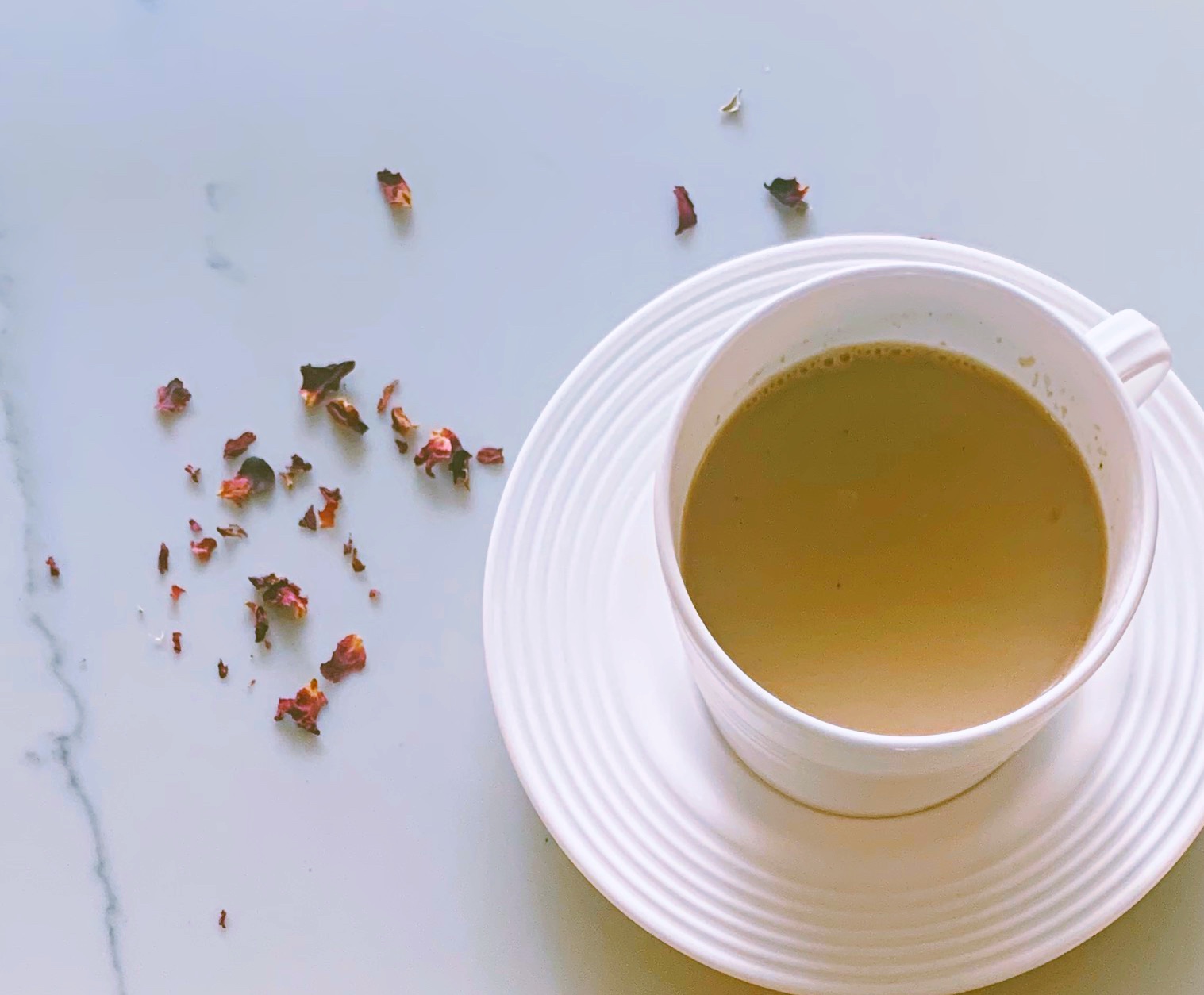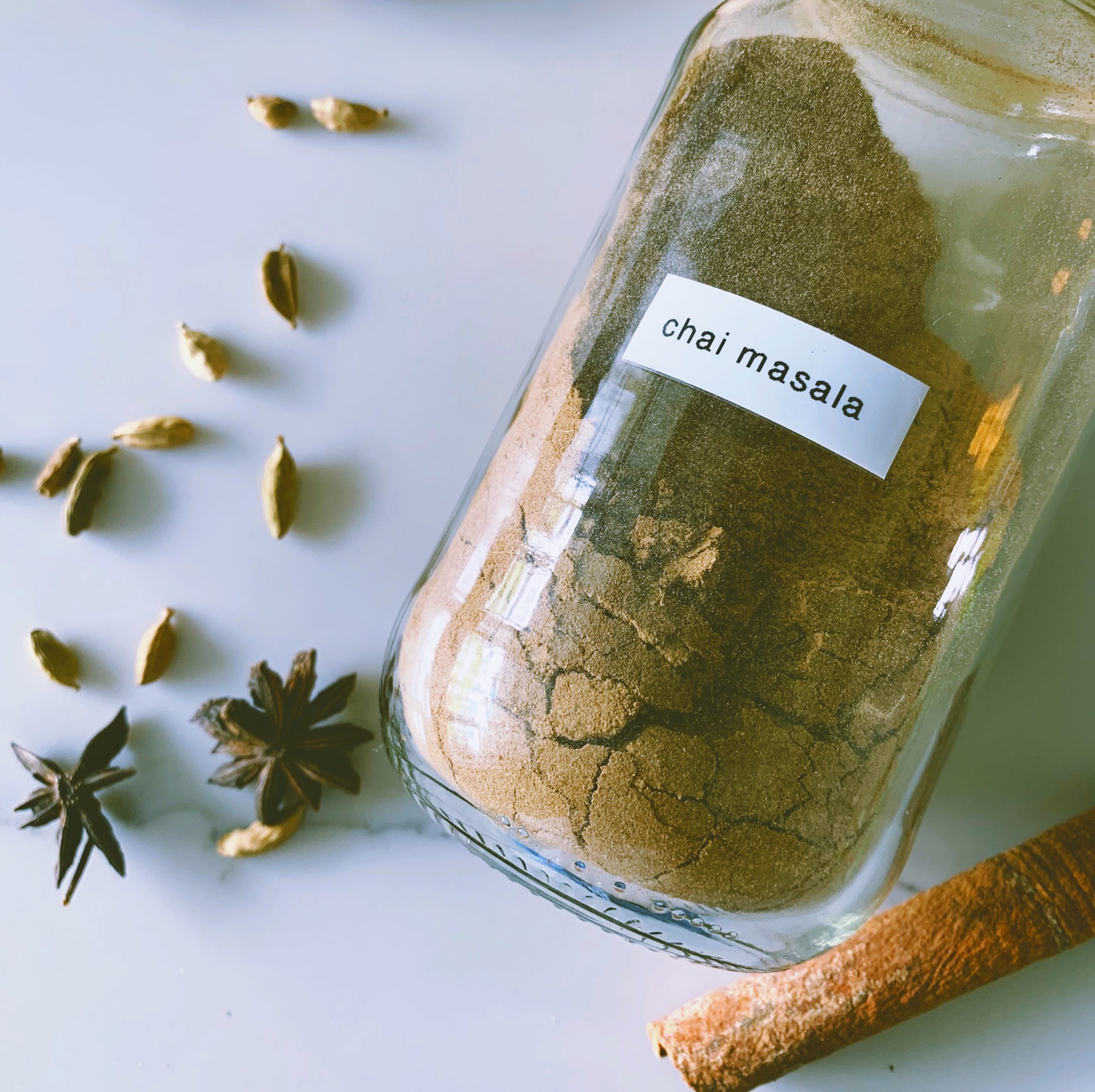 In my recipe, I include fresh mint.  This is totally optional, but takes your tea to the next level!
You can find a recipe to make your own chai spice blend here but if you would rather purchase your chai spice, the blend from Indian spice box is wonderful!
Yield/Servings: 1
Author: Riyana Rupani
Print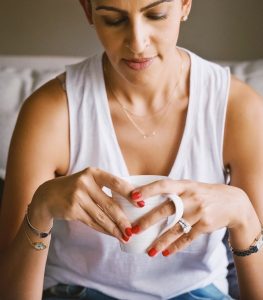 Masala Chai
A hug in a cup
PREPARATION TIME: 2 MIN
COOKING TIME: 6 MIN
TOTAL TIME: 8 MIN
INGREDIENTS
1 cup water
1 tsp Chai Masala (you can use this wonderful premix or make your own batch)
Few sprigs fresh mint leaves (optional but delicious)
1 Tbsp loose leaf black tea or 1 tea bags
1/2 cup favorite nondairy milk  (my favorites are almond,  coconut, macadamia, cashew, oat - In that order
1 tsp, or more or less sweetener of choice (optional)
INSTRUCTIONS
Add water, milk, chai masala, and fresh mint to a small pot and let the mixture boil up. Once this happens, reduce the heat to the lowest setting.
Add your tea granules or bag.
Allow the tea to simmer on the lowest setting for at least 3-5 minutes (the longer it simmers the richer and stronger the tea will be)
Strain into a cup and sweeten as desired
Take a sip, and feel the hug!
NOTES:
The ratio of water to milk I like is 2 parts water to 1 part milk but feel free to play with this. You can increase and decrease as you like and even do just milk if you like!

If you are avoiding caffeine, feel free to leave out the tea and enjoy a cup of masala milk!