THIS RECIPE TAKES ONLY MINUTES TO PREPARE.
I love this banana bread because not only is it fast to make but it's high in protein.
This is a great option for a quick breakfast on a school morning or a healthy snack to take along anywhere.  
These are protein-packed.
6 eggs plus my favorite clean protein powder makes this recipe protein rich!
What's my fav protein powder? 
Nuzest Clean Lean Protein  (use the code HEALTHYISHHAPYY10 for 10% off)
I've made this loaf using chocolate chips but you could do any flavor.  Berries, lemon, and cinnamon, all would work great!
ENJOY!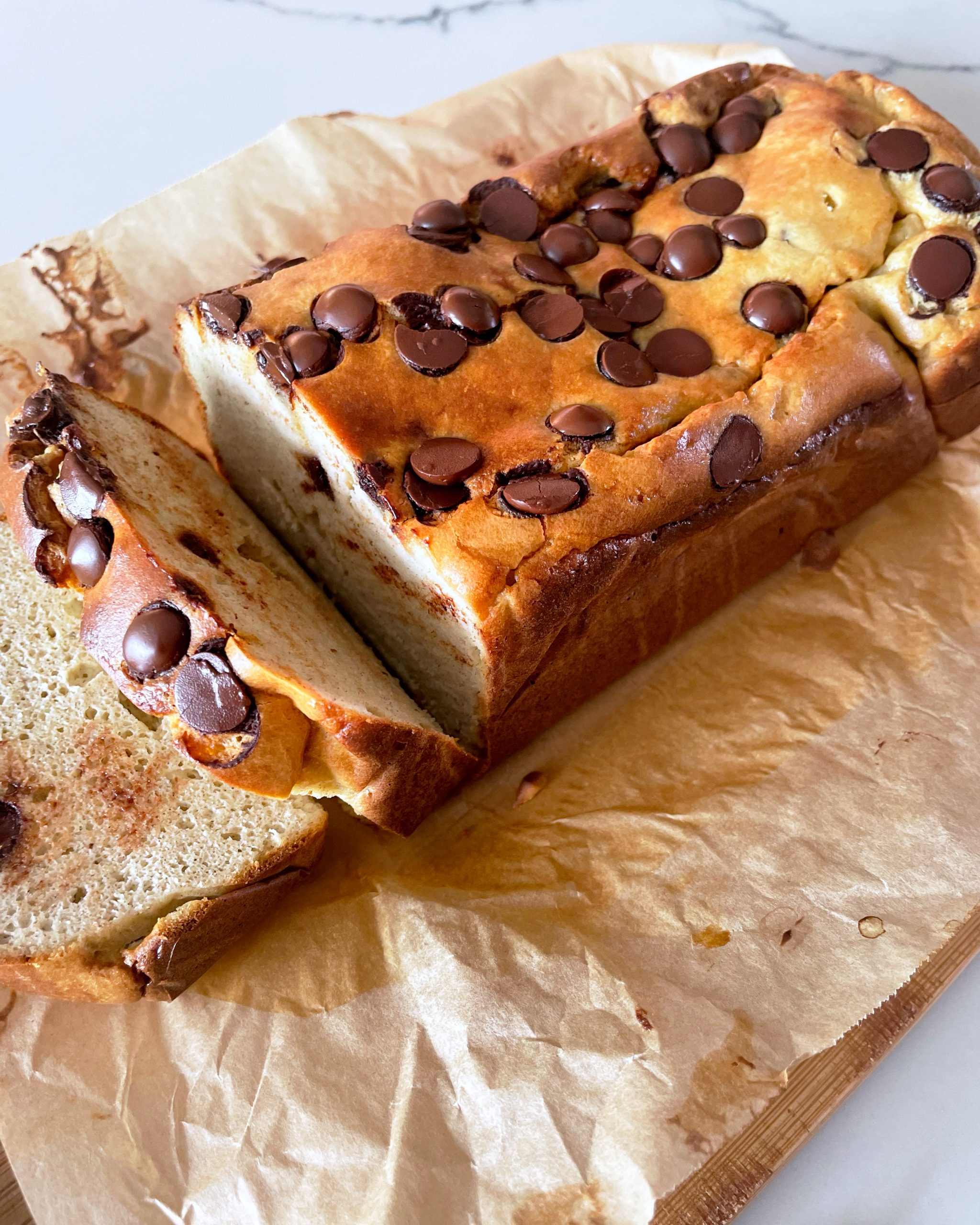 Yield/Servings: 1 loaf / 12 muffins
Author: Riyana Rupani
Print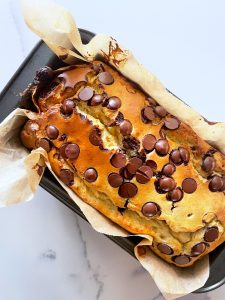 5 Minute Grain-Free High-Protein Banana Bread
An easy recipe to use up those leftover ripe bananas
PREPARATION TIME: 5 MIN
COOKING TIME: 50 MIN
TOTAL TIME: 55 MIN
INGREDIENTS
1½ cups almond flour
½ cup arrowroot or tapioca flour
1 serving Nuzest vanilla protein powder (use code HEALTHYISHHAPPY10 for 10% off)
4 medium soft bananas
6 medium eggs
2 tablespoons coconut oil
2 teaspoons vanilla extract
2 teaspoons baking powder
½ teaspoon sea salt
½ cup dark chocolate chips
INSTRUCTIONS
Preheat oven to 180 ℃ / 350 ℉
Pop all your ingredients except the chocolate chips into a blender. and blend till smooth. 
Once done blending manually stir through about ¾ of your chocolate chips.
line or grease a loaf tin or muffin tins.
pour your batter and top with remaining chocolate chips
For the loaf, bake for 50-55 minutes.

 

For the muffins, 40-45 minutes.

 

Test with a toothpick.