THESE HIGH PROTEIN WAFFLES ARE PERFECT FOR A WEEKDAY BREAKFAST, AND EASY TO MAKE AHEAD!
These waffles are both kids and parent-approved!
It's all about making meals that both benefit and hopefully please everyone in the house.  As a Mom, I totally know how important protein is for growing kids, but as a woman in her 40's I'm also realizing more and more how important protein is in my diet. Our ability to put on and keep muscles decreases significantly in our 40s!
This week I'm all about helping you get higher protein options into your diet!
These grain-free protein waffles are delish and a staple at our house. While they aren't crunchy/chewy like traditional waffles they have a more cake like texture which my kids and I love!
They are supper simple to put together and full of good for your ingredients that will feed your gut, keep your blood sugar balanced, and give you the protein you need.
I usually have 2 waffles, berries, and a coffee with a scoop of collagen – all together that gives me a breakfast with ~ 25g of protein! 🙌🏽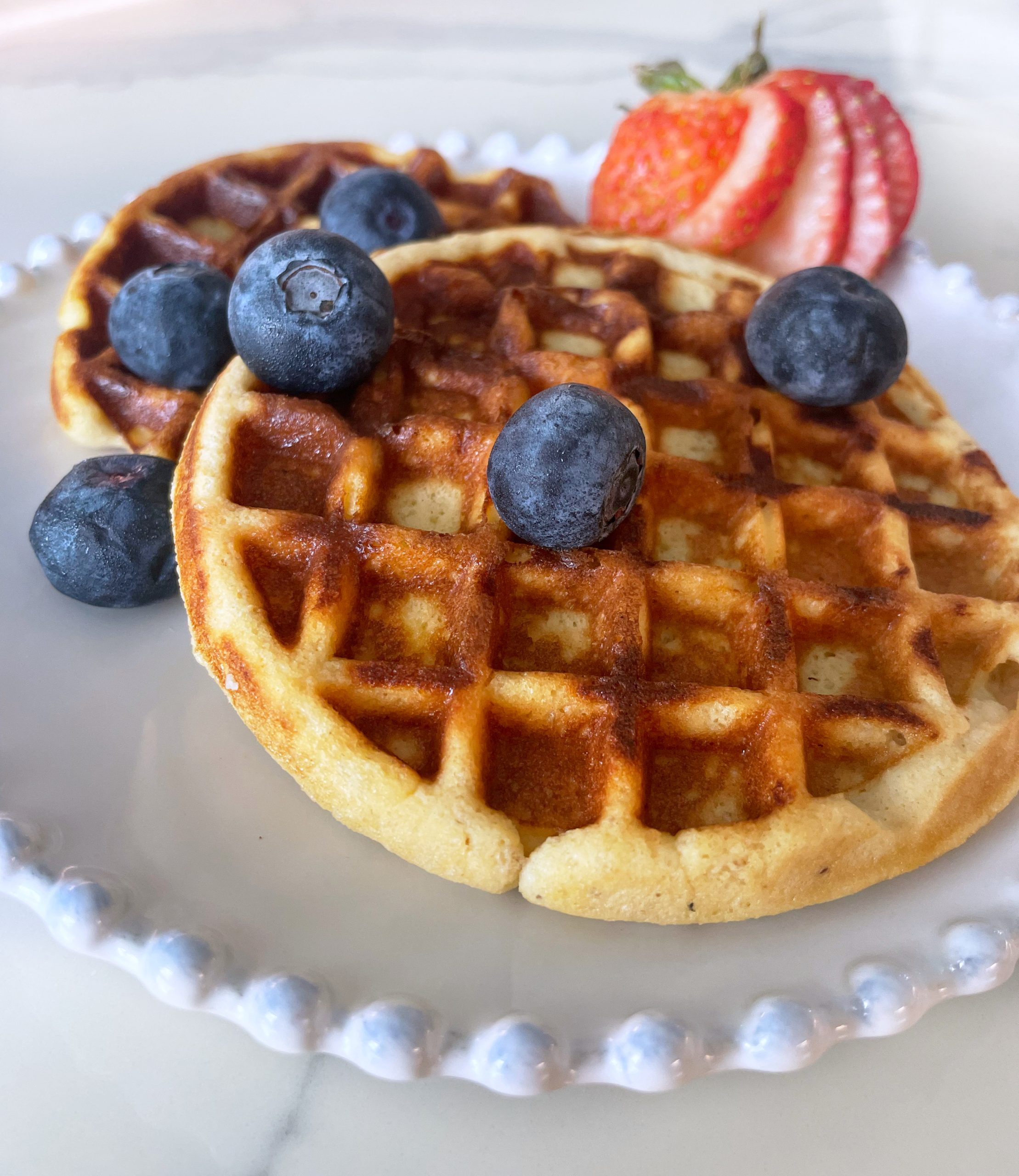 Yield/Servings: 4
Author: Riyana Rupani
Print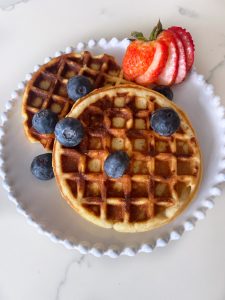 High Protein Grain-free Waffles
A delicious breakfast that's high in protein and kid approved!
PREPARATION TIME: 10 MIN
COOKING TIME: 10 MIN
TOTAL TIME: 20 MIN
INGREDIENTS
4 tbsp coconut flour
4 whole eggs
2 tbsp water
1.5 Tbsp raw honey
1 tsp apple cider vinegar
1 tsp psyllium husk
1 tsp coconut oil
INSTRUCTIONS
Wisk all ingredients together
Pour about 1/4 the batter into a waffle maker and cook for about 5 minutes.