SIMPLE, DELICIOUS, AND PRETTY
I love easy no-bake desserts.
These homemade almond joys are super simple to put together and both kids and adults will love them.
I used a tablespoon to make the cute egg shape, but you can pat the mixture into a lined cake mold, and cut it into rectangles as well post refrigerating.
For the chocolate  – If you don't have access to good quality dark chocolate chips, you can swap it with a broken-up good quality chocolate bar.   I personally like Lindt 72%.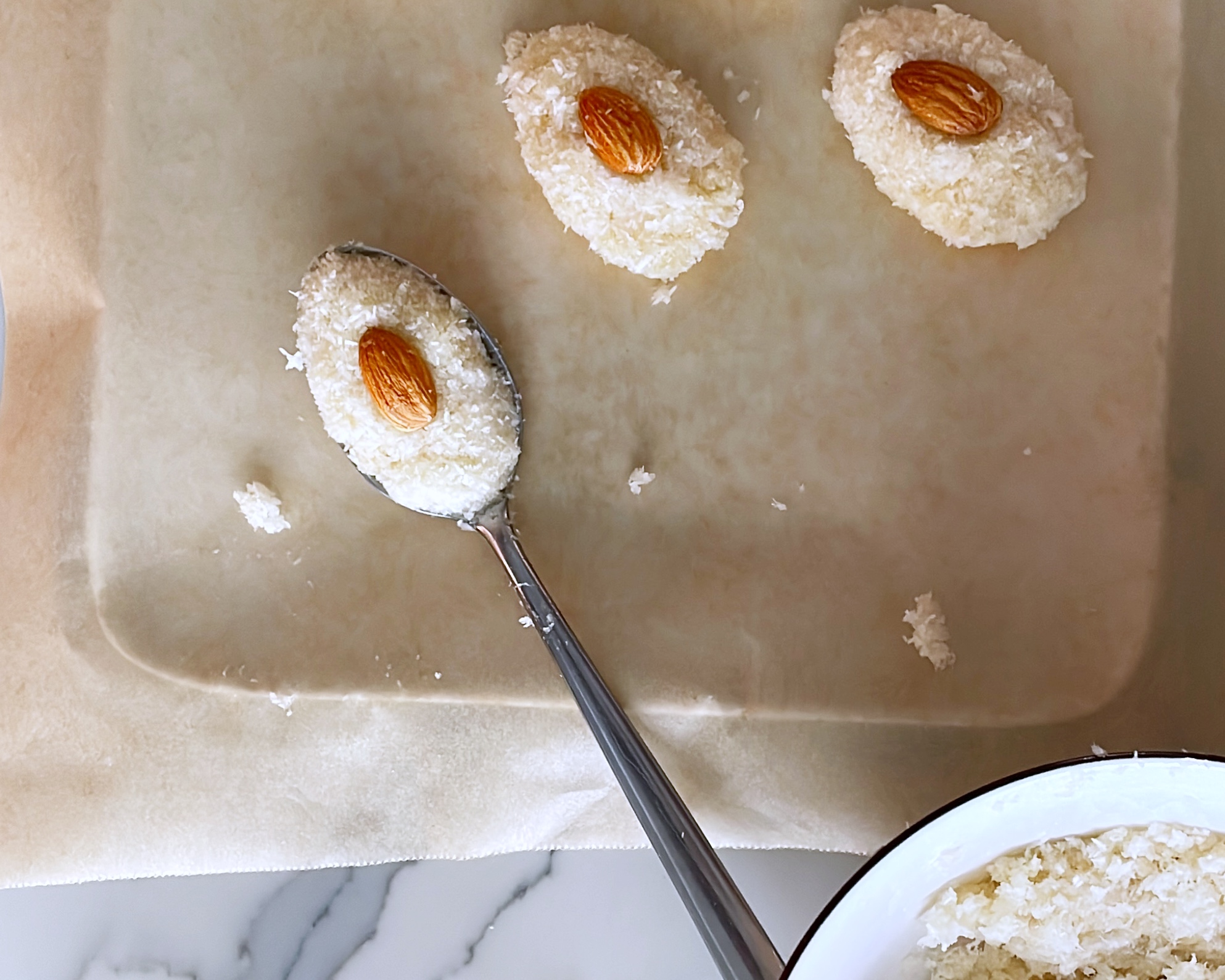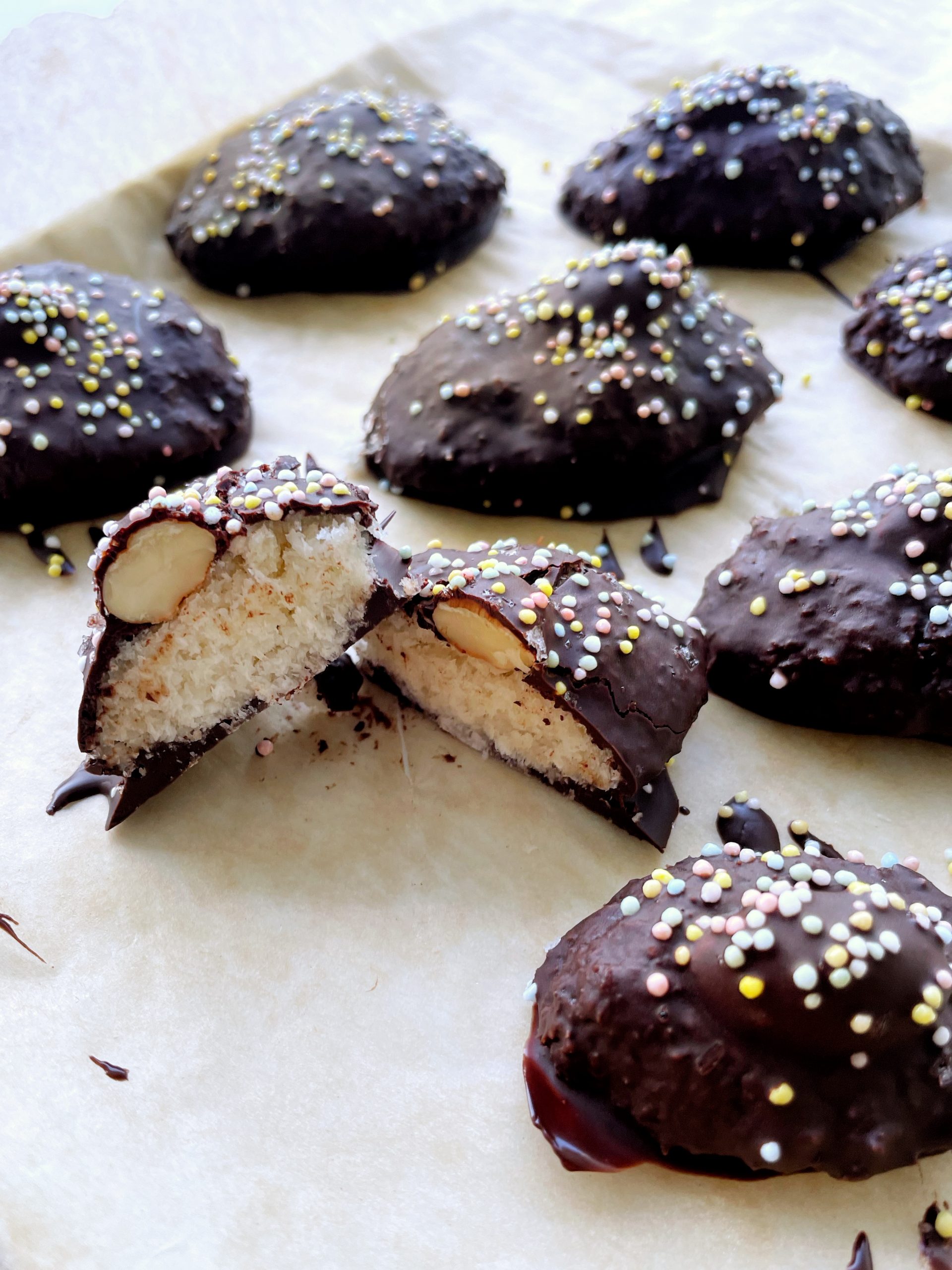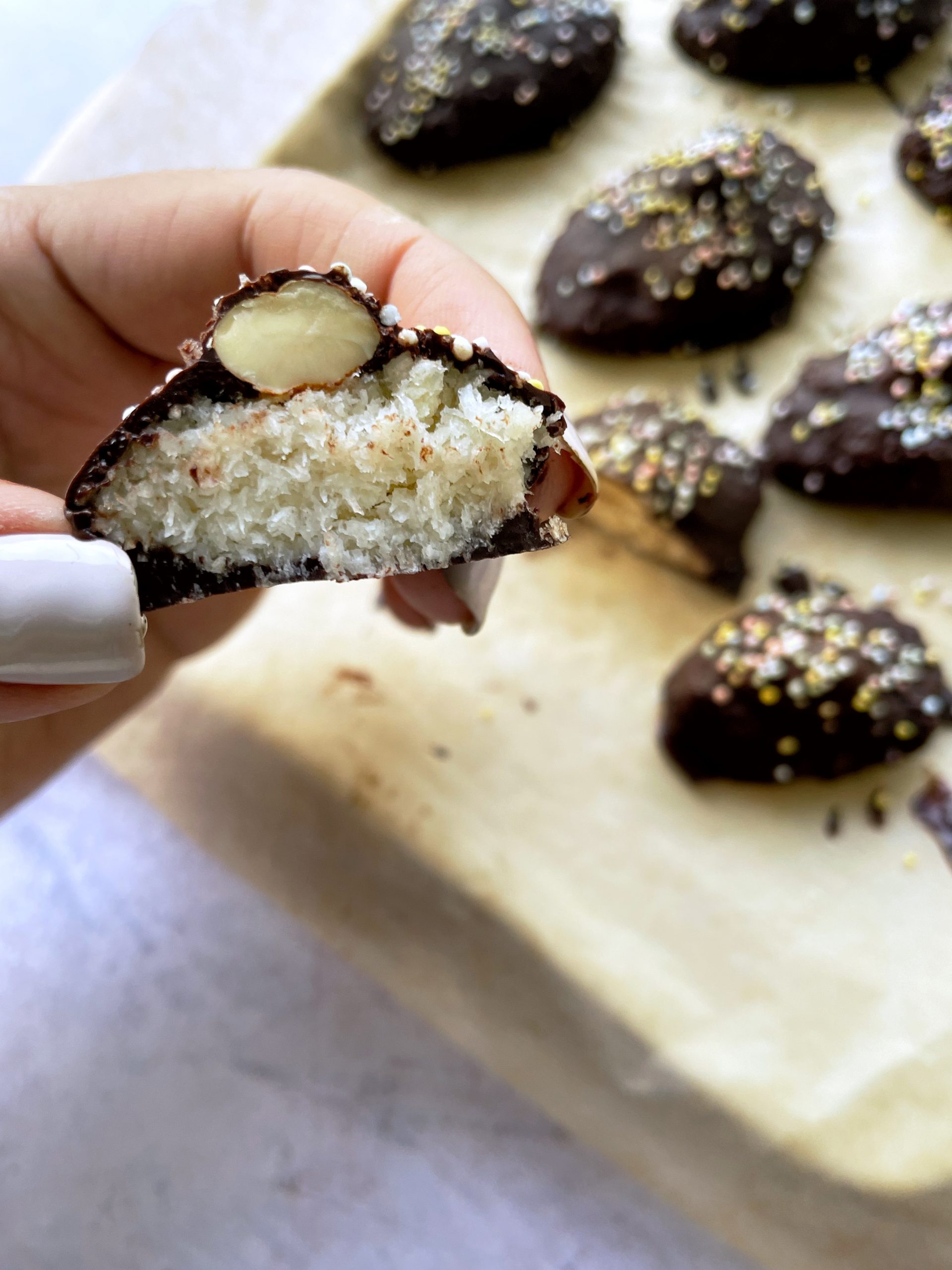 Yield/Servings: 10-12
Author: Riyana Rupani
Print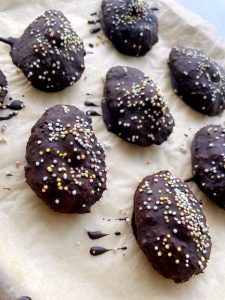 Almond Joy Easter Eggs
Home made coconut and almond eggs, perfect for Easter!
PREPARATION TIME: 10 MIN
WAITING TIME: 2 HOURS
TOTAL TIME: 2 H & 10 M
INGREDIENTS
1.5 cups desecrated coconut
1/4 cup raw honey
3 tbsp coconut oil
2 tbsp coconut milk
1 tsp almond or vanilla extract
Pinch of salt
Raw almonds
1 cup dark chocolate chips + 1 tbsp coconut oil, melted.
INSTRUCTIONS
Using a food processor, combine all ingredients except the almonds and melted chocolate.
Use a spoon to form little eggs and gently press 1 almond into each.
Set on a lined tray and pop your eggs into the fridge for 1 to 2 hours to set.
Once set, use two forks to gently dunk and coat your eggs in the melted chocolate.
Add any toppings (my kids always choose sprinkles!) and pop them back in the fridge for 1 hour.