PERFECT FOR EASTER OR WHEN YOU WANT SOMETHING THAT REMINDS YOU OF SPRING
There is something about lemon that just makes me think of Spring. 🌸
Maybe it's the freshness of the fruit or the bright vibrant colour but whatever it is, it sings spring time.  
This weekend is Easter, and if you are looking to make something that is sure to give you all those spring feels, this grain-free lemon loaf will do just that.
Add-ins
I have kept the recipe very simple but if you want to add some more flavor and flare, you definitely can.  Some of my favorite add-ins are fresh blueberries, poppy seeds, or dried lavender. 
I've added poppy seeds to my loaf.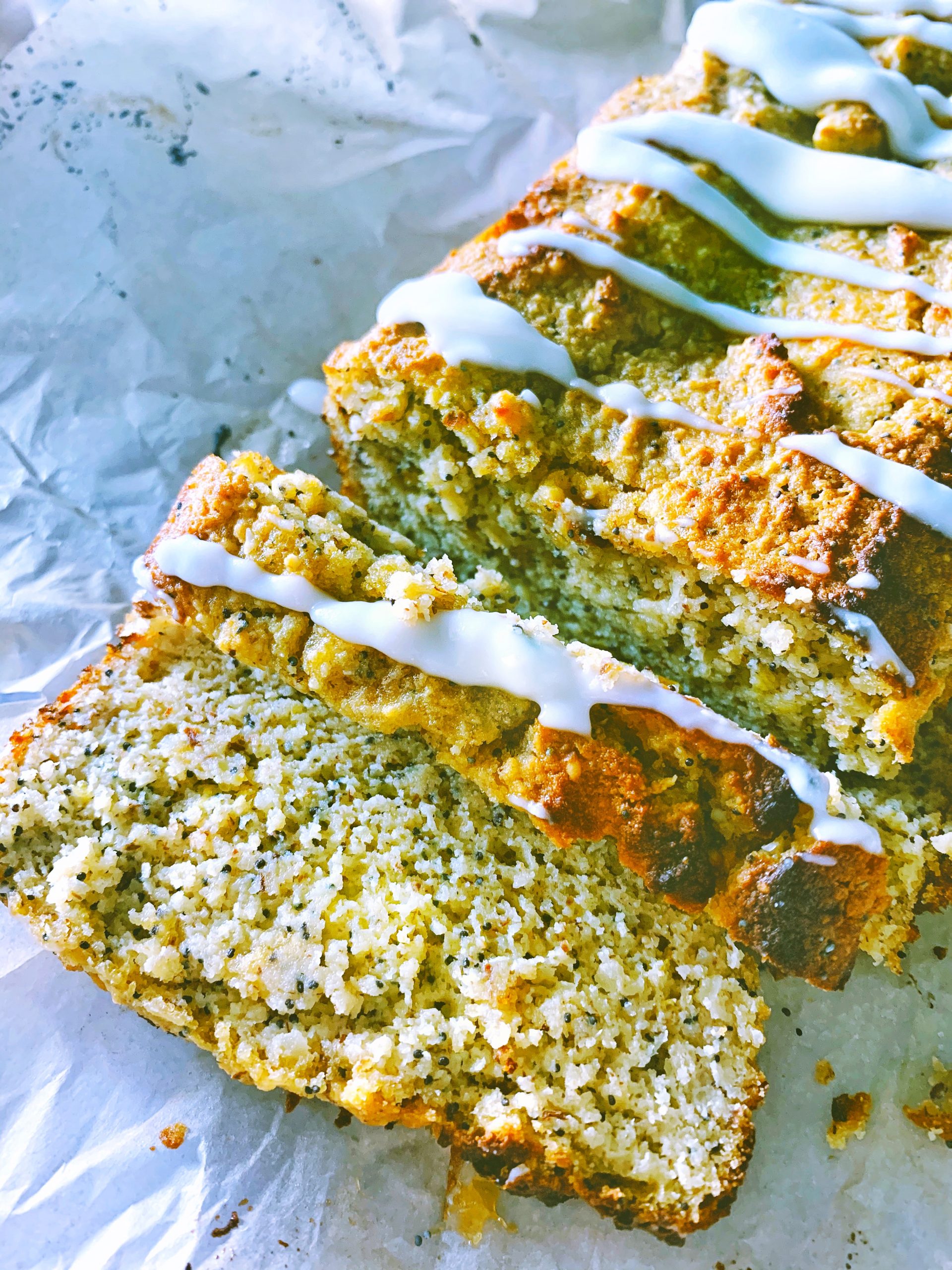 The options don't stop there, this moist and delicious loaf would be great with strawberries or raspberries, or you could add some lovely herbs like rosemary.  TIP – If you do add berries to your loaf,  try and use fresh.  Frozen tend to have a lot more moisture and could leave your cake damp and droopy.
The Glaze
This glaze is creamy and lush and can also be customised to your taste.  Give it a taste and add accordingly.  Honey for sweetness, lemon juice for tartness, water to help with the consistency.  
This loaf comes together simply and will give you all those fresh spring feels you are after this Easter!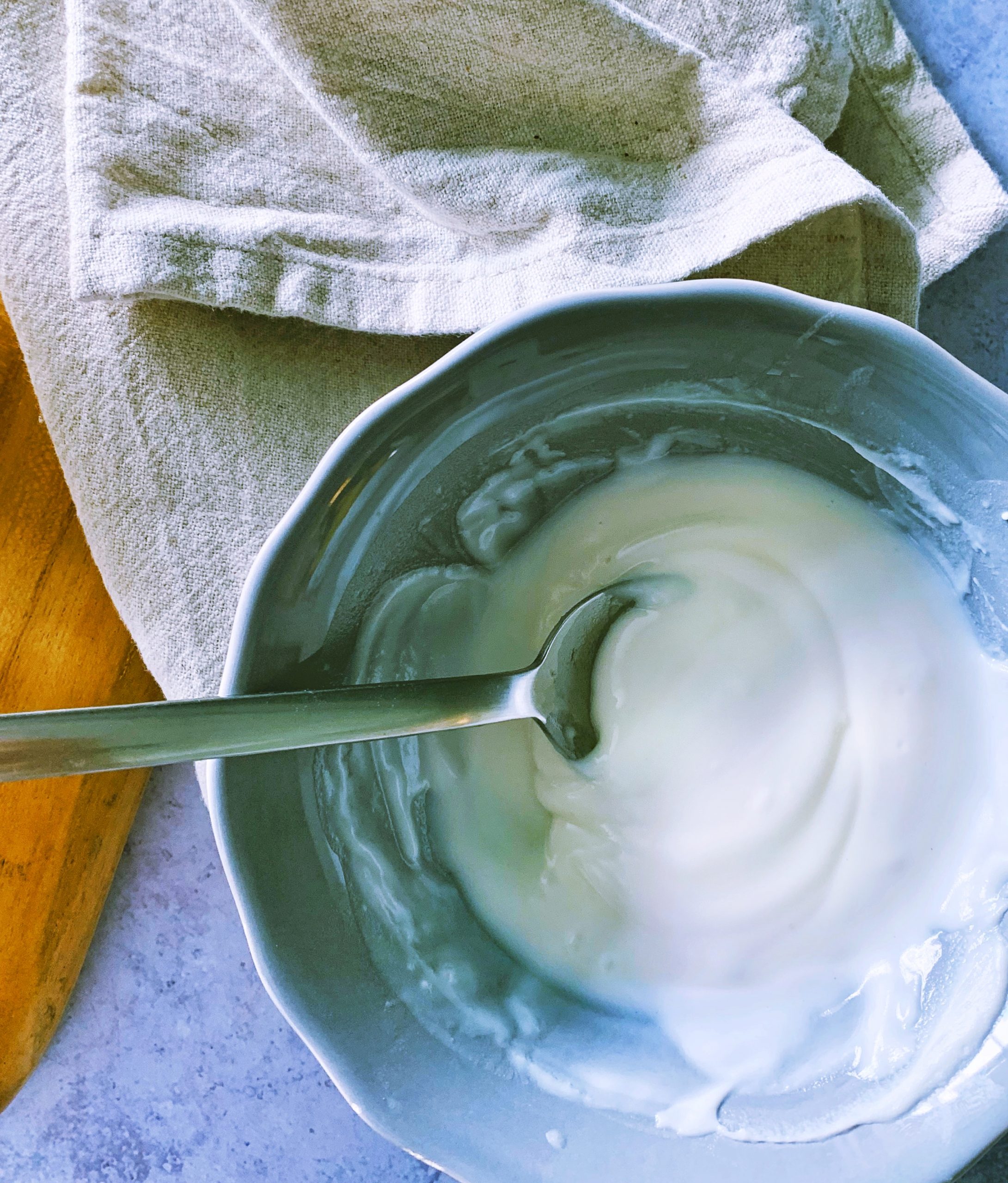 Yield/Servings: 12
Author: Riyana Rupani
Print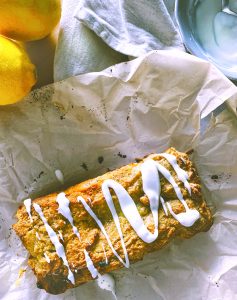 Grain-Free Lemon Loaf
This cake is fresh and simple and will give you all the Spring feels!
PREPARATION TIME: 15 MIN
COOKING TIME: 40 MIN
TOTAL TIME: 55 MIN
INGREDIENTS
Dry Ingredients
1 1/2 cups almond flour
1/3 cup coconut flour
2 Tbsp tapioca or arrowroot flour
1 tsp baking soda
1/4 tsp salt
Wet Ingredients
3 eggs
The juice and zest of 2 lemons (about 1/2 cup juice and 2 tbsp zest)
1/4 cup raw honey
1/2 Tbsp apple cider vinegar
1/4 cup coconut oil
1 tsp vanilla extract
Optional Add-ins
1 Tbsp poppy sees
1 cup fresh blueberries
1 tsp dried lavender
Glaze
2 Tbsp coconut butter
1 Tbsp raw honey
1 /2 tbsp lemon juice
INSTRUCTIONS
Lemon Loaf
Preheat the oven the 180C/250F and line a 9x5 loaf pan with parchment paper.
In a large bowl, combine your dry ingredients.
In a smaller bowl mix together your wet ingredients.
Add your wet ingredients to your dry ingredients and give everything a good mix
If using, add in you optional add-in ingredient now.
Bake for 35-40 minutes or until a toothpick comes out clean.
The edges of your loaf should be slightly browned.
Glaze
For your glaze, mix your ingredients together. You may need to add a little water to loosen depending on the texture of your coconut butter.