Do you have those certain foods that remind you of your childhood?
S'mores, NY style pizza, and bagels are definitely on top of my list.  I'm still working on a healthier version of the pizza and bagels but I think I got a pretty good version of the S'mores for you!
Besides the store bought marshmallows that are sprinkled on top, these babies are 100% paleo and have minimal added natural sugars.
I could have been extra and made marshmallows but BUT, that's just not for me.  I'm a Mom of 3 little humans trying to grow and run my own business so I am all about picking and choosing my battles or taking healthy-ish shortcuts here and there when I see fit!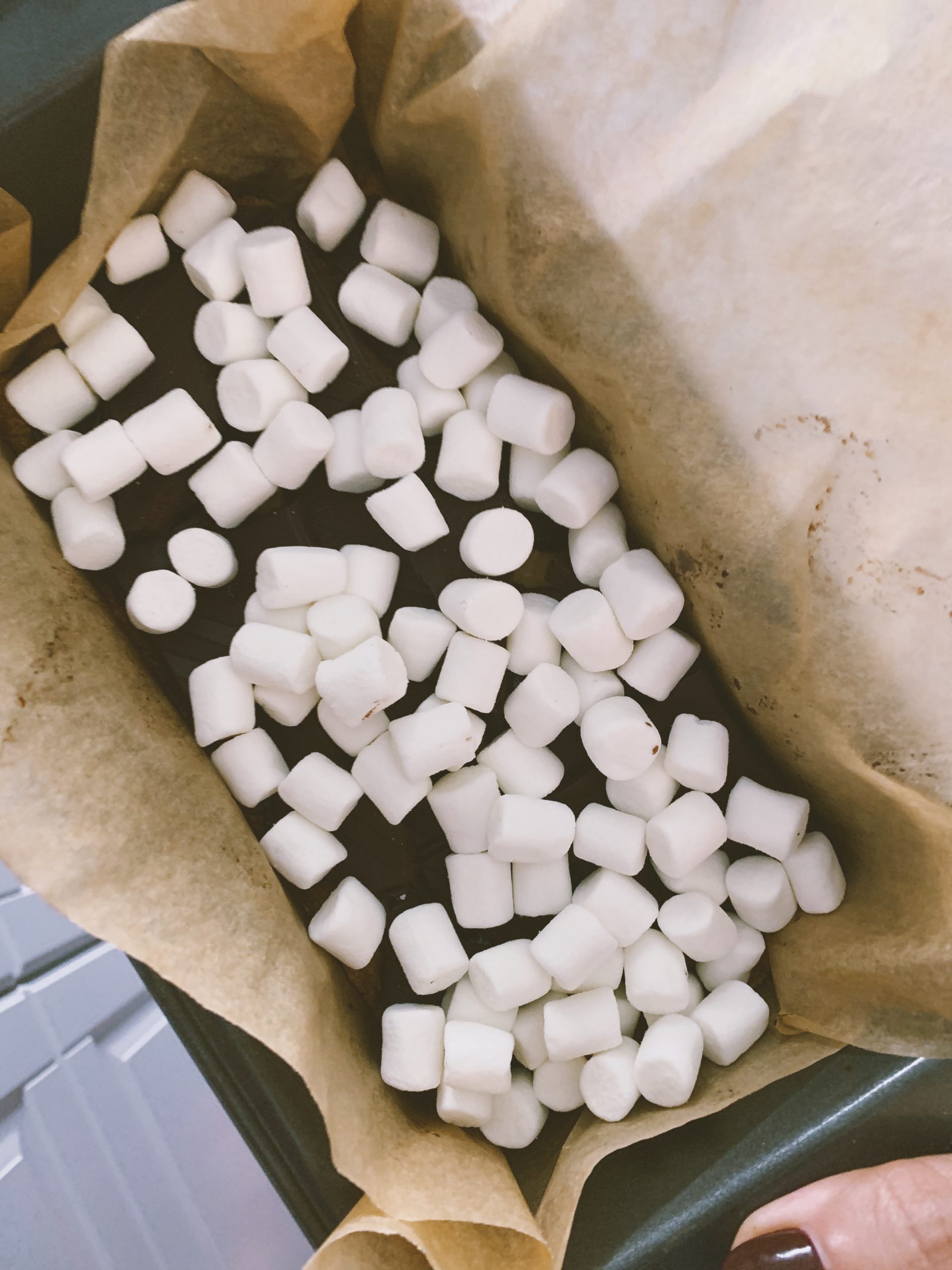 So back to these delicious bars.  
The base is moist and chewy – made with almond flour and desiccated coconut.
The middle layer is dark and rich.  I used Lindt 78% chocolate.  Getting good quality dark chocolate chips is hard to come by in Singapore so I find using a good quality dark chocolate bar chopped up is an amazing swap.
And of course to top this baby off, mini marshmallows!  After baking they get all toasty on the outside and gooey on the inside… fireside style!
When the pan comes out of the oven, you might be tempted to dive right in, and you can, but you might have a bit of a mess on your hands.  The bars need a bit of time to settle and  firm so I strongly suggest letting them cool for about 30 minutes before popping them in the fridge for at least 1 hour.
If you live in a hot climate like I do in Singapore, you will definitely want to store these in the fridge.
I hope you guys love these as much as my family and I do, and remember, just because you can't make it to the camp site, doesn't mean you can't have your s'mores!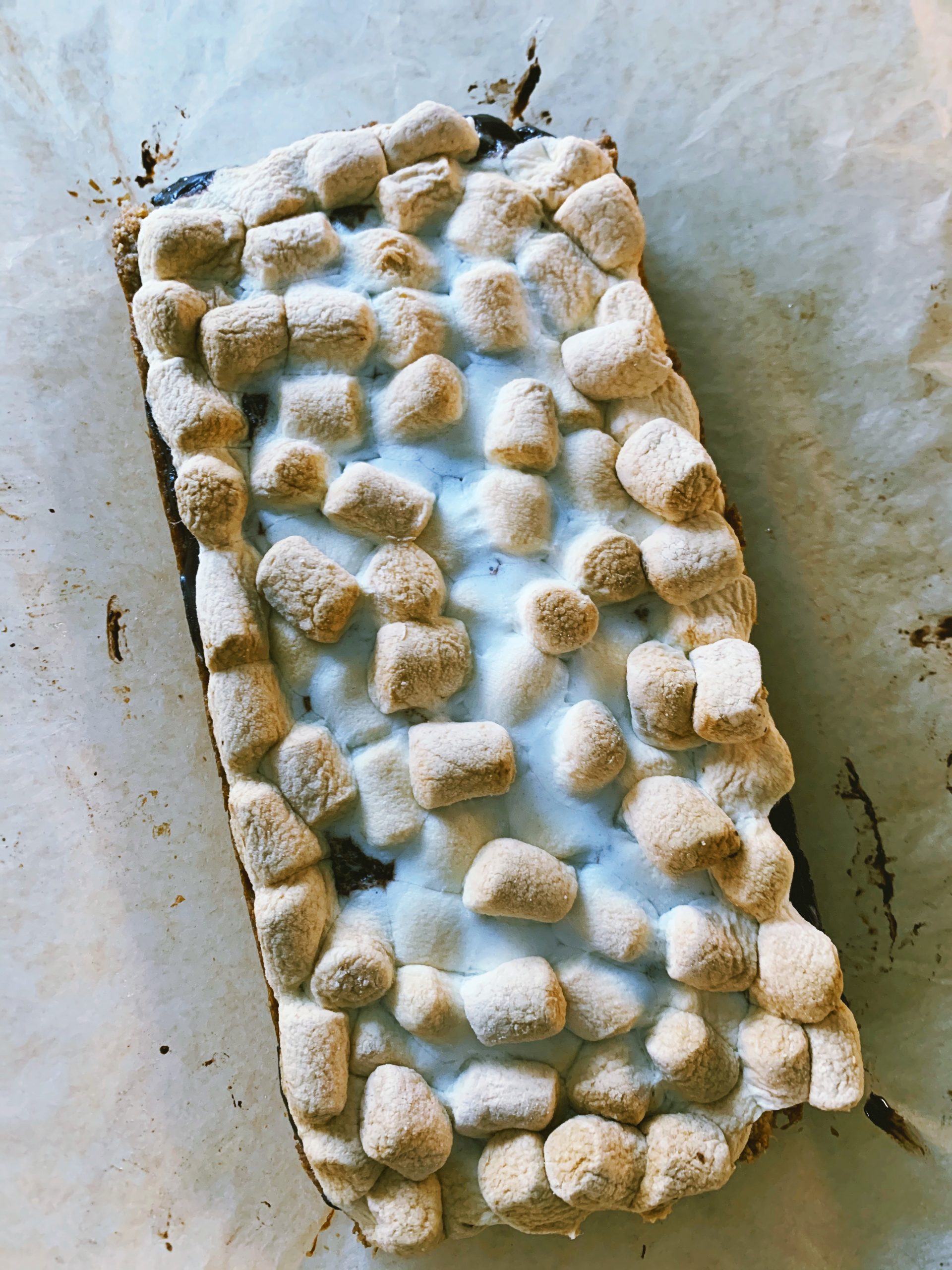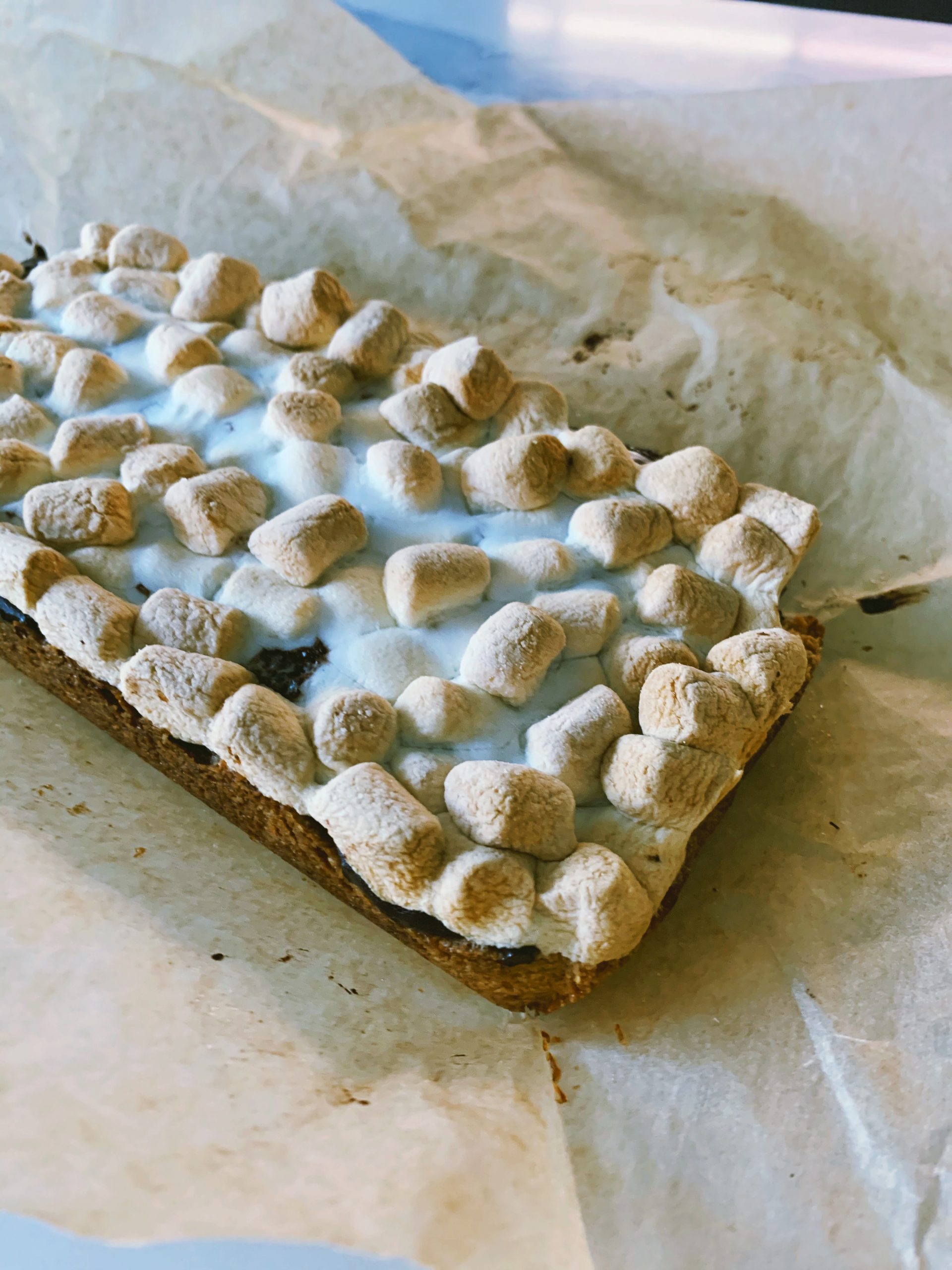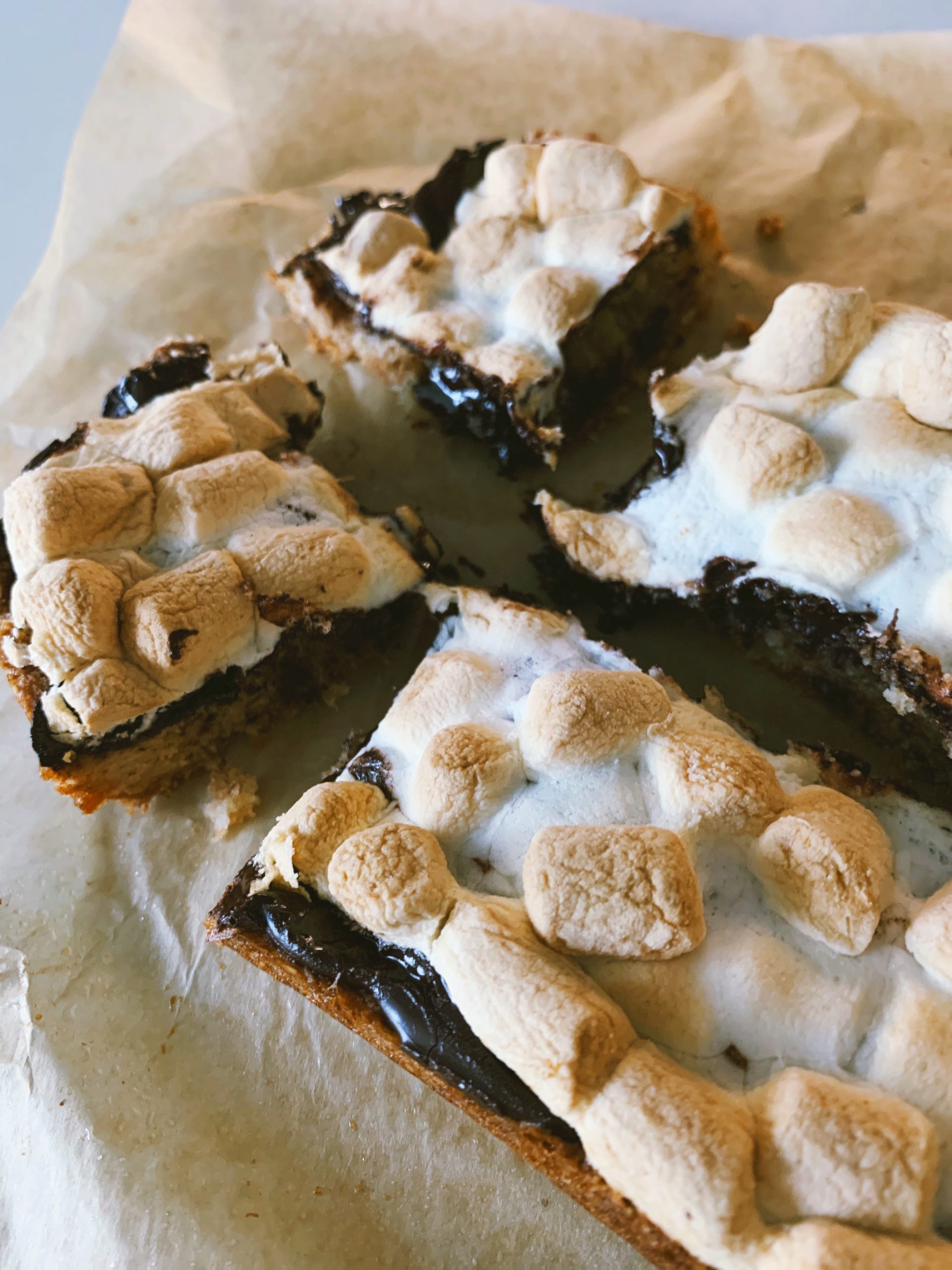 Yield/Servings:
Author: Riyana Rupani
Print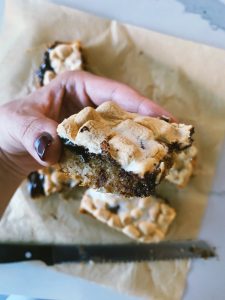 Healthy-ish S'mores Bars
A healthier take on the classic s'mores
PREPARATION TIME: 10 MIN
COOKING TIME: 35 MIN
INACTIVE TIME: 1 H & 20 M
TOTAL TIME: 2 H & 4 M
INGREDIENTS
1 1/4 cup almond flour
1/2 cup desiccated coconut
1/4 cup coconut oil
1/4 cup maple syrup
1 tsp vanilla extract
1/4 tsp salt
80g dark chocolate (I used 8/10 blocks of a 78% Lindt bar)
1 to 1 1/2 cups mini marshmallows
INSTRUCTIONS
Preheat oven to 190C/375F and line rectangle pan (bread pan) with baking paper.
In a small bowl, mix together almond flour, desiccated coconut, coconut oil, maple syrup, vanilla extract, and salt until well combined.
Scoop the "dough" into your lined pan and press down to form a even layer.
Bake for 15-17 minutes or until golden brown. Let cool. Turn oven down to 175C/350F.
After crust has cooled for at least 15 minutes, break or chop up the dark chocolate and add on top of the crust in an even layer. Then sprinkle in you marshmellows and bake for 20 minutes or until marshmallows are golden brown.
Let everything cool for 30 minutes before placing in refrigerator for at least 1 hour.
Cut into bars or squares are enjoy!
If you live in a hot climate like Singapore, store these in the fridge please (if they last)!