THESE BROWNIES ARE SIMPLY DELISH. THE PUMPKIN MAKES THEM SUPER MOIST AND REDUCES THE AMOUNT OF SWEETENER YOU NEED.
Stop what you are doing, you must make these brownies NOW!
OK, I'm being dramatic, but seriously, these brownies are epic! So moist, rich, and chocolatey! Best part is, they only need 1/4 cup maple syrup to sweeten. The secret ingredient is pumpkin, which makes these super moist and also adds sweetness so you don't need to add much more. Getting your kids to eat some veggies has never been easier! lol
These are a hit in my house, and I hope you enjoy them as much as we do.
You can use canned or fresh steamed pumpkin for this recipe but if you are using canned, look for one that comes in a BPA free can if possible.
These can easily be made vegan by replacing the eggs with flax or chia eggs.
We made these over Thanksgiving but they are perfect any time of year.
Please store these in the fridge if you live in a warm climate like I do. The pumpkin tends to make these spoil in about a day or two if kept out. When storing in the fridge, don't worry about bringing them to room temperature before enjoying, they are delicious cold!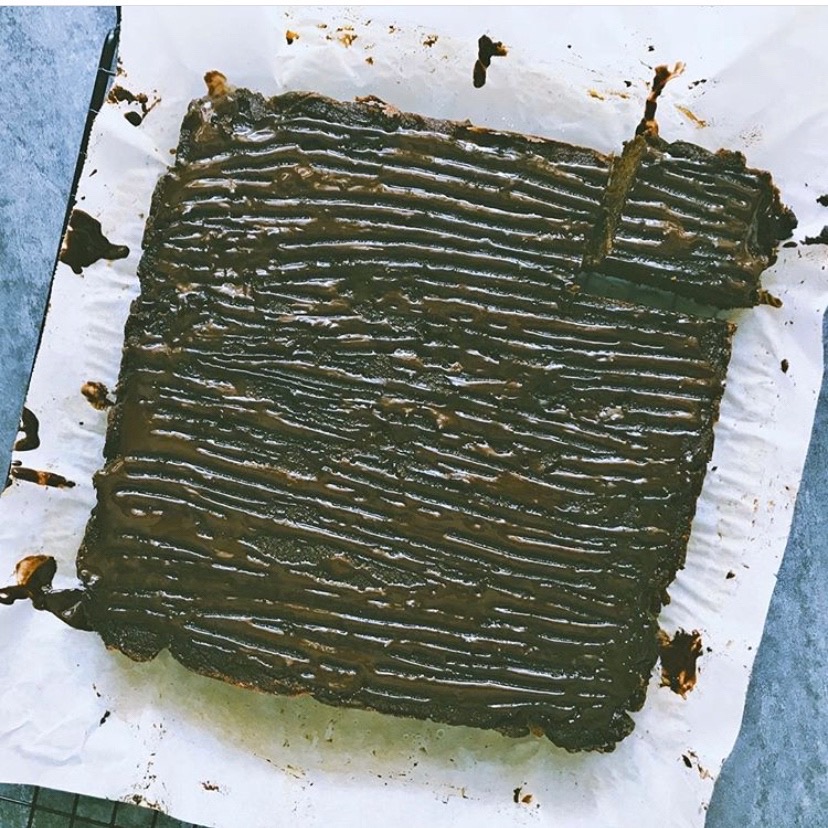 Yield/Servings: 12
Author: Riyana Rupani
Print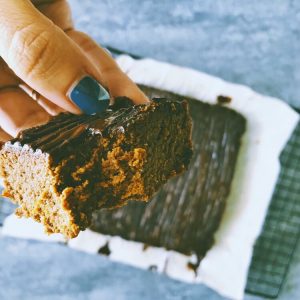 Paleo Chocolate Pumpkin Brownies
Delish Paleo Brownies which are loved by kids and adults!
PREPARATION TIME: 15 MIN
COOKING TIME: 25 MIN
TOTAL TIME: 40 MIN
INGREDIENTS
Brownies
3/4 cup pumpkin puree
1/4 cup pure maple syrup
2 eggs (can sub for flax or chia eggs)
1 teaspoon vanilla extract
3/4 cup almond flour
1/4 cup coconut flour
1/3 cup cacao powder
1/4 teaspoon salt
1/2 teaspoon baking soda
1/2 teaspoon baking powder
1/4 cup chocolate chips
Topping
2 tablespoons chocolate chips
1 teaspoon coconut oil
INSTRUCTIONS
Brownies
Preheat oven to 350℉ / 180℃.
Line an 8x8 inch pan with baking paper.
In a large bowl, mix together pumpkin puree, maple syrup, eggs (or flax/chia eggs), and vanilla extract.
Mix in the dry ingredients and combine until smooth.
Fold in the chocolate chips.
Pour into the pan, spread to the edges & smooth top with a spatula.
Bake for 20-25 minutes.*
Cool on a wire rack for 15 minutes.
Topping
Make the topping by melting chocolate chips and coconut oil in a small saucepan over very low heat.
Drizzle over the top of the brownies
NOTES:
After baking, the brownies may not look completely set but if your knife cuts through cleanly, you know they are done.