DAIRY-FREE BUT MISS THAT CHEESY TANGY FLAVOR?
I totally hear you! 
Here is my simple vegan parmesan sprinkle that will totally give you all those cheesy vibes! 😬 🧀
I love this sprinkled over my zoodles "pasta" dishes, on top of salads, soups, anything in a marinara sauce like meatballs, and more! ❤️
This is perfect if you are doing a Whole30 or Clean-in-15 and hopefully makes it just a little easier.  Only 4 ingredients and ready in literally two minutes flat!
An added benefit – the ingredient that gives this sprinkle its cheesy flavor is nutritional yeast which is full of B12, a vitamin many vegetarians & vegans might be deficient in.
I have a nut-free version for you as well and it's a simple swap from cashews to sunflower seeds.  If using sunflower seeds, just make sure you aren't over-processing.  The seeds are quite soft and you could end up with more of a flour consistency which we don't want.
You can also half the batch but this keeps well in the fridge for up to two months (maybe longer, but I haven't tested)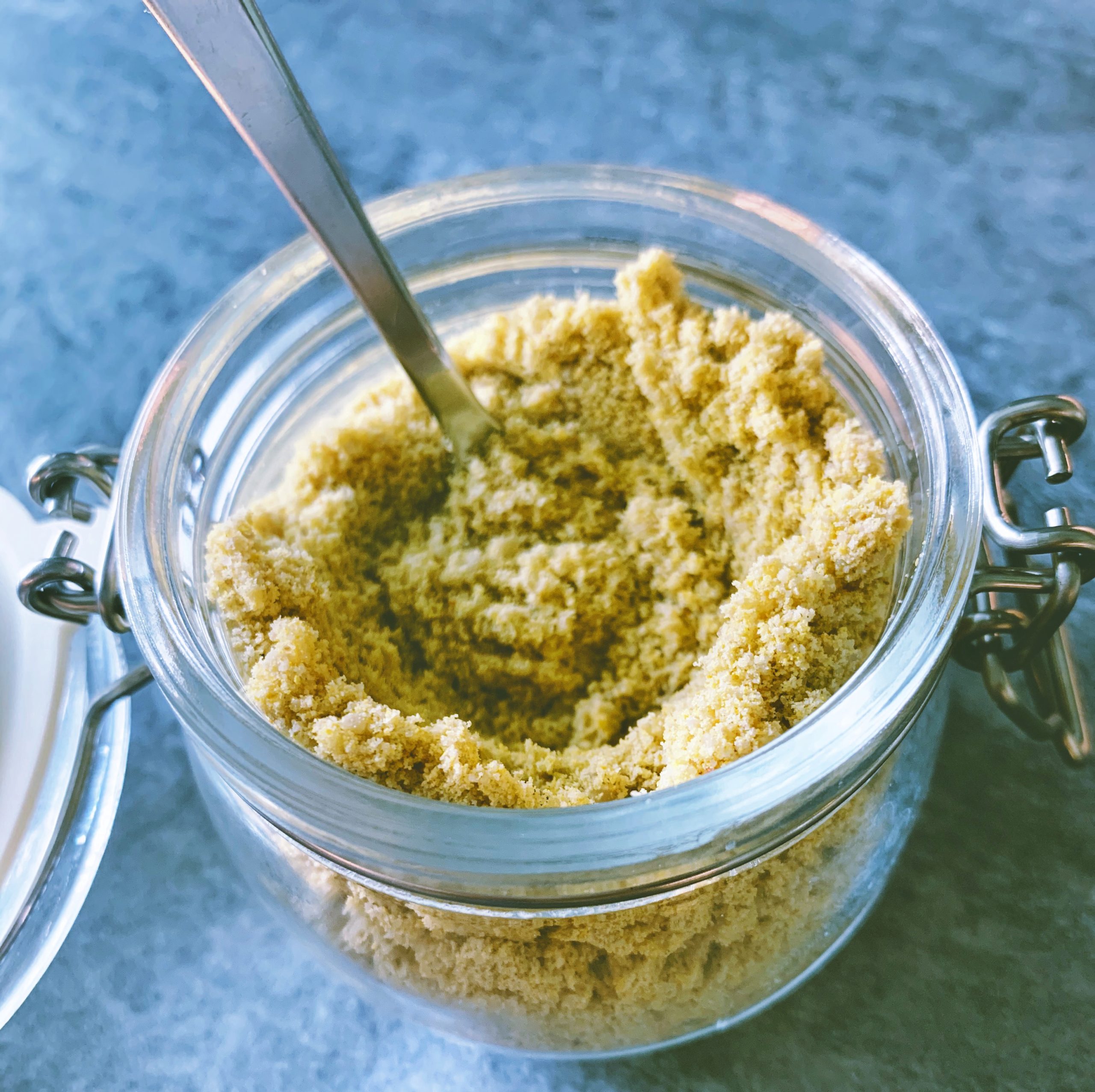 Yield/Servings: 1 Cup
Author: Riyana Rupani
Print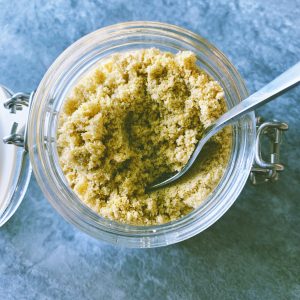 Vegan Parmesan Sprinkle
The perfect cheesy, tangy, dairy-free parmesan replacement
PREPARATION TIME: 5 MIN
TOTAL TIME: 5 MIN
INGREDIENTS
1 cup raw cashews (sub sunflower seeds for nut-free)
4 Tbsp nutrtional yeast
1 tsp salt
1 tsp garlic powder
INSTRUCTIONS
Pulse everything in a food processor till you get your desired consistency.
Store well in the fridge for up to 2 months