⁠The weather is getting cooler for many and here in Singapore, we get those lovely rainy cool evenings every now and then, and this dairy-free masala milk, or as I like to call it, a hug in a mug is just perfect!
⠀
There is nothing more cozy and comforting than a delicious cup of masala milk, and if you love your masala chai, you are gonna love this caffeine-free replacement.
You can use any of your favorite non-dairy milk as the base, but my preference is my homemade coconut cashew milk.⠀
Simmering this on a low flame for a while really allows the flavors of the spices to release, so don't rush the process.  I personally love using whole spices, but if you only have access to ground spices, your masala milk will still turn out divine!
Make sure not to skip the extra step of pounding your ginger and lemongrass (if using) a bit in a mortar and pestle to release their beautiful essential oils.
⠀
Here is what you need to make my version of dreamy masala milk!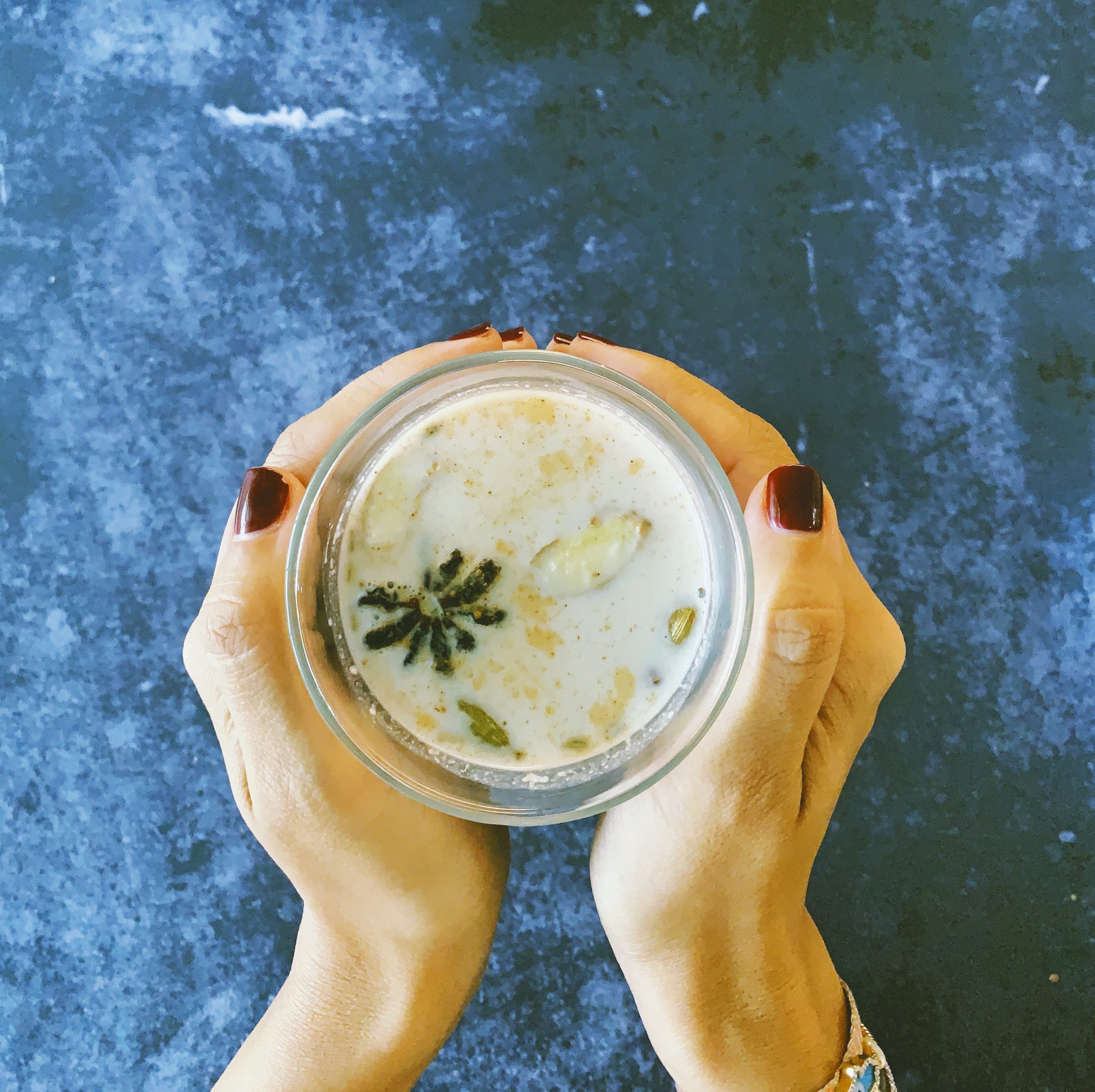 Yield/Servings: 1
Author: Riyana Rupani
Print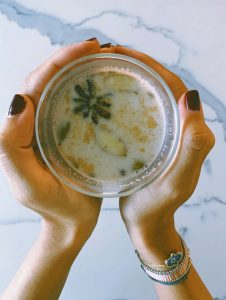 Dairy-Free Masala Milk
A hug in a mug
PREPARATION TIME: 5 MIN
COOKING TIME: 10 MIN
TOTAL TIME: 15 MIN
INGREDIENTS
3/4 cup non-dairy milk of choice
Fresh ginger and lemongrass pounded in a mortar pestle to release the oils
1 star anise
Ceylon cinnamon
2 cloves
2 green cardamom pods, broken
1 tsp fennel seeds
a few sprigs of fresh mint (optional but sooo yum)
INSTRUCTIONS
Heat the milk and spices over medium heat. Bring to a boil then reduce the heat to simmer. Pour and enjoy every cozy sip!