THE PERFECT FUSS FREE BREAKFAST FOR SCHOOL DAYS!
When your kids need to wake up early and make it to school, breakfast can be a pain… These muffins will save the day!
Sweetened with banana and a bit of maple syrup, these muffins are versatile and perfect for a quick breakfast or school snack.  They are also wonderful for traveling! 
You can get creative with the filling and play around with the texture.  If you like a chunky muffin, I suggest not blending the oats at all.
If you are looking to add extra protein to these muffins, I have added a scoop of unflavored pea protein as well.
Hope your kids enjoy these as much as I do, and I hope it makes your school mornings a little easier!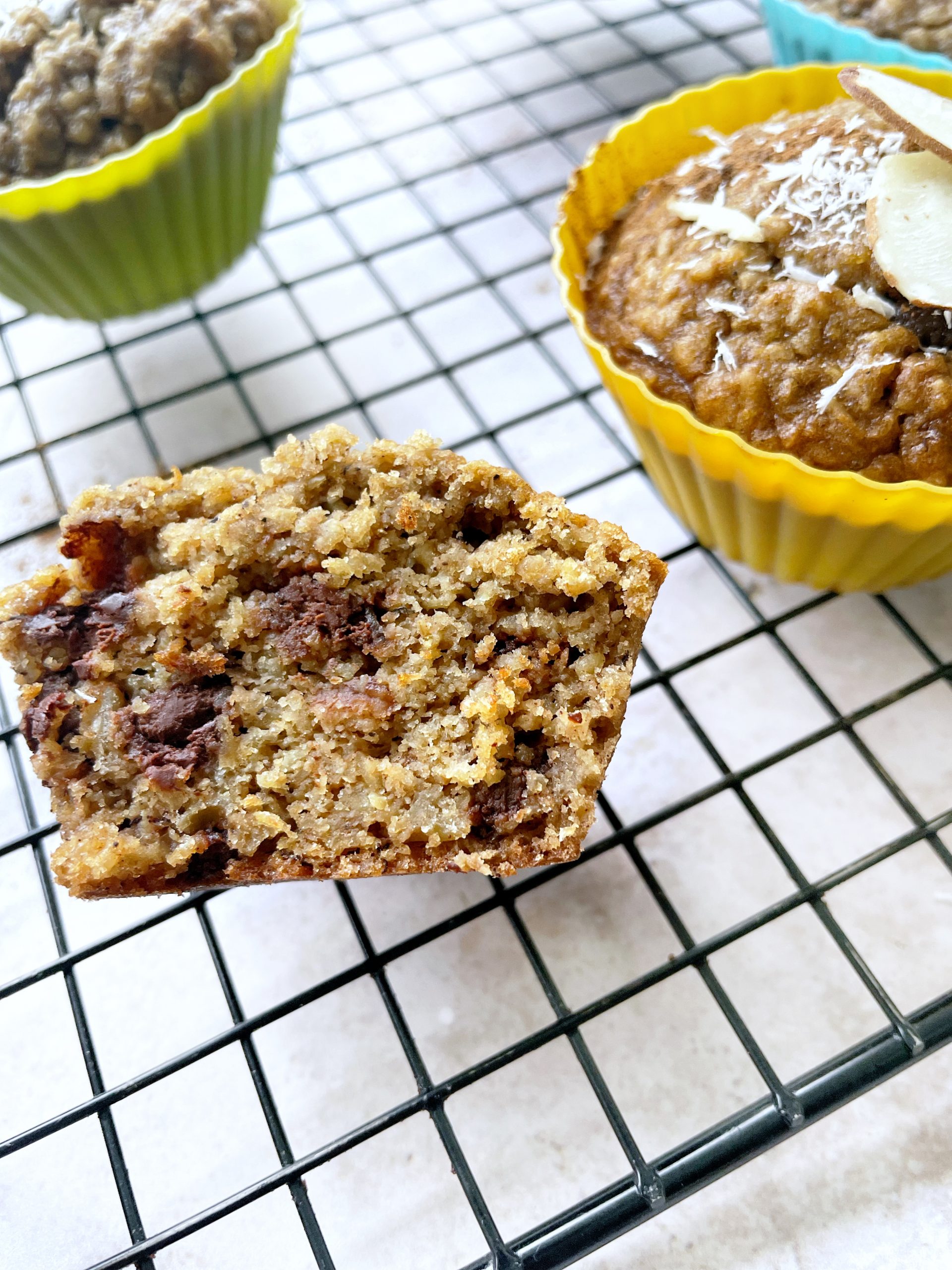 Yield/Servings: 12
Author: Riyana Rupani
Print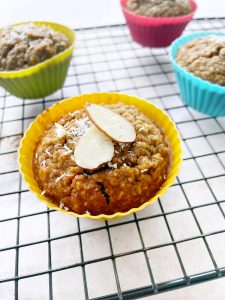 Gluten-Free Breakfast Muffins
A quick and hearty breakfast on-the-go!
PREPARATION TIME: 10 MIN
COOKING TIME: 20 MIN
TOTAL TIME: 30 MIN
INGREDIENTS
2 cups Whole Rolled Oats
1 cup almond flour*
1 teaspoon ground cinnamon
1 teaspoon baking soda
⅛ teaspoon salt
1 scoop unflavored pea protein (optional)
1 ¼ cups plant-based milk
2 large eggs or flax eggs**
2 tablespoons coconut oil melted
1 ripe banana
¼ cup maple syrup
¼ cup chopped nuts (optional)
½ cup of your favorite chopped fruit or chocolate chips
INSTRUCTIONS
Preheat the oven to 175℃ / 350℉
blend your oats in a food processor or blender to break them down.  You can keep grind them less for for more texture or more for a finer texture.
Spray your muffin baking tin with coconut oil or line with silicon/parchment liners.
In a large bowl, add all dry ingredients and whisk well.
In a medium bowl, add all wet ingredients and whisk.
Pour wet ingredients into the dry ingredients.
Add chopped fruit or chocolate chips and nuts.
Stir gently to combine until just mixed. (Don't over-mix the batter).
Bake for 20 minutes
NOTES:
* For a nut-free option, you can replace the almond flour with 1/2 cup coconut flour or 1 cup sunflower seed flour
** To make a flax-egg combine 1 tbsp flax meal with 3 tbsp cold water.  Allow the mixture to sit for 5 minutes to thicken.