NOT YOUR AVERAGE BURGER!
I love a good burger! 
But sometimes when you are cooking with ground chicken or turkey, they can fall a little flat in regards to taste, and texture.  This recipe is gonna change that.
Ground chicken or turkey is known for being a bit dry but we are adding a secret ingredient to up the juiciness!  Grated Zucchini!  The zucchini adds just the right amount of moist goodness we need.
I've packed these burgers with loads of spices and herbs as well, so they are big on flavor!
What do I like to serve these up with?
My Curried Cauliflower Soup, Mediterranean Salad, or Roasted Broccolini.
Give these babies a good drizzle of my Tahini dressing or Schug and they are perfect.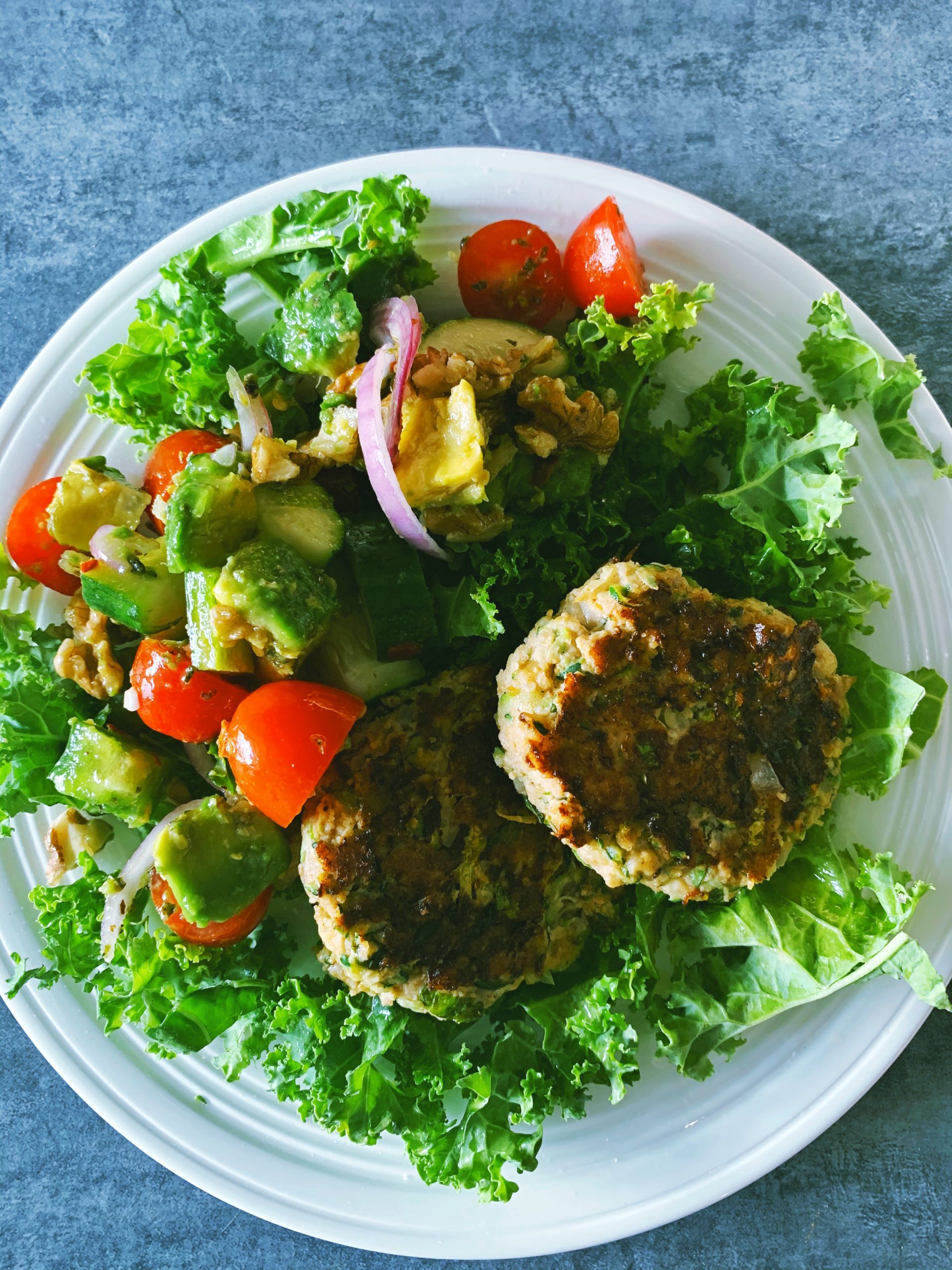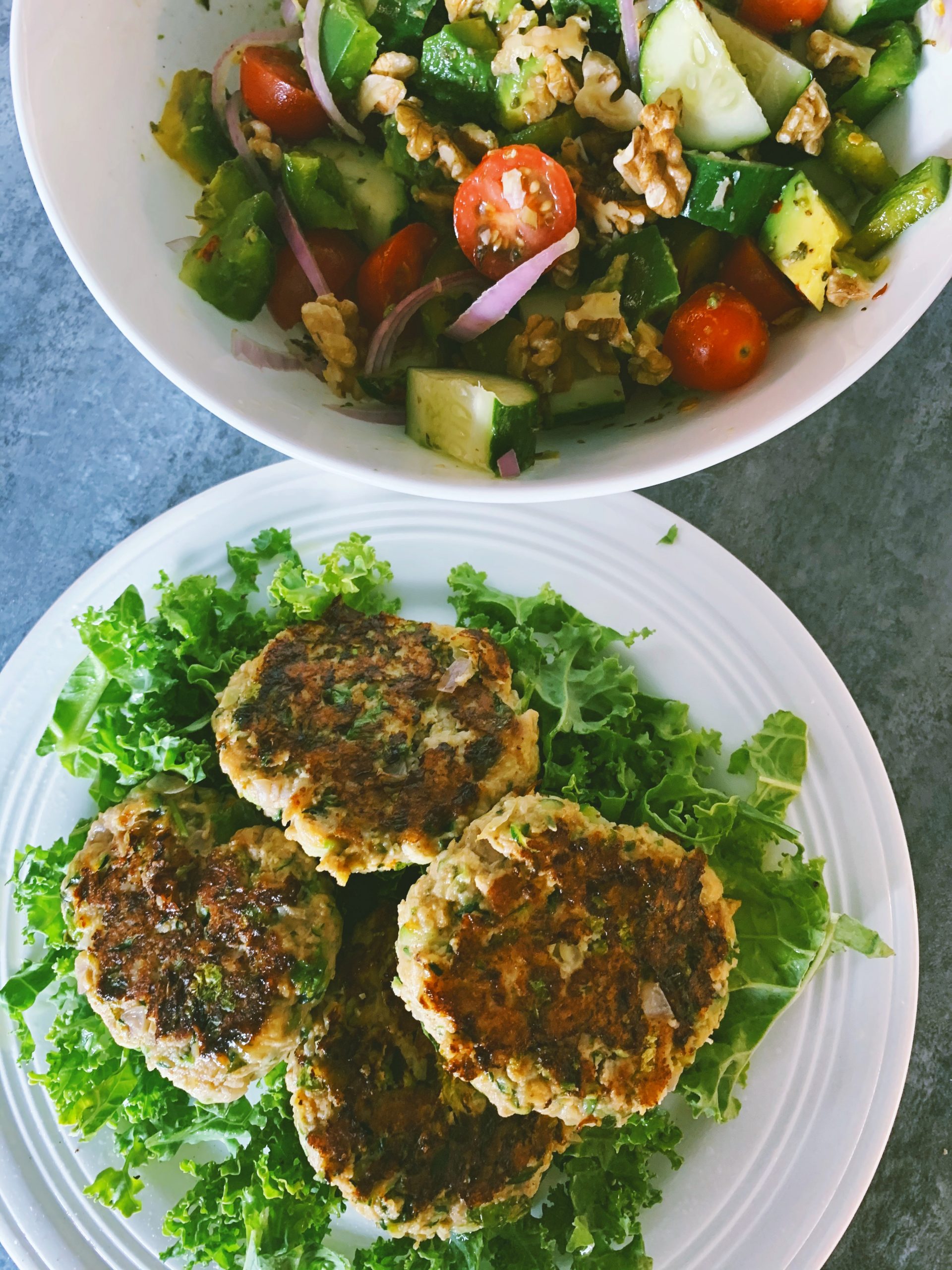 Yield/Servings: ~6 Large Or ~10 Small Patties
Author: Riyana Rupani
Print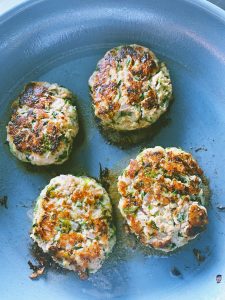 Spiced Persian Burgers
Moist, delicious burgers with lots of flavorful spices and herbs.
PREPARATION TIME: 15 MIN
COOKING TIME: 15 MIN
TOTAL TIME: 30 MIN
INGREDIENTS
¾ cup grated zucchini (squeeze ALL the moisture from the zucchini with muslin cloth or nut milk bag)
600g/1.3lbs ground turkey or chicken
1/4 cup grated red onion
2 garlic cloves, minced
1/3 cup almond flour
1/4 cup chopped fresh parsley
2 tbsp finely chopped fresh mint
1 tsp ground cumin
1 tsp ground coriander
1/2 tsp dried oregano
1/2 tsp sumac (can replace with zest of half a lemon)
1/4 tsp ground allspice
1/4 tsp chili powder
1 tsp salt, or to taste
Ground black pepper
Olive oil or Avocado oil for cooking the burgers, about 3 tbsp
INSTRUCTIONS
Combine all the ingredients for the burgers in a large bowl. Mix well and make 6-10 patties. You don't want these too thick, so they cook in the center.
Heat your oil in a a large pan over high heat.
Once hot, add burgers to the pan and reduce the heat to low. Cook on one side until browned, then flip. Flip over a few times to prevent burning and to make sure the burgers are cooked all the way through.
Serve burgers along side my simple mediteranean salad and a drizzle of my tahini dressing, or Schug.